Judith Barsi — Child Actress's Life Cut Short by a Double Homicide-Suicide
A father takes the life of his family and himself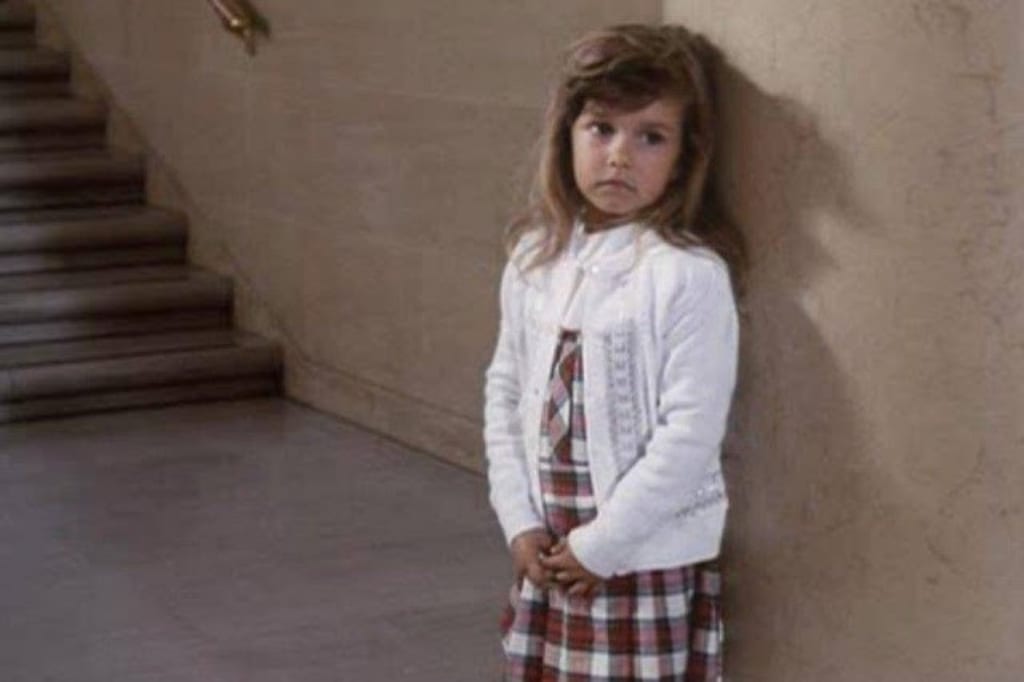 Screenshot of Judith Barsi from Cagney and Lacey
Judith Eva Barsi and her mother, Maria, were killed by a single gunshot wound to the head in late July 1988. Judith's father, József Barsi, then turned the gun on himself and committed suicide. It was devastating news to all who knew and loved the ten-year-old child actress and her family.
Judith was born in Los Angeles, California, but her parents were immigrants from the Hungarian People's Republic. They had each fled to the United States after the uprising in 1956 and met one another in the restaurant where Maria worked as a server. Their eventual marriage was the second for both. Judith was their only child together.
The young actress had only been performing for about four years. Her career began with commercials and small parts in popular television shows such as Cheers, Growing Pains, Cagney And Lacey, Punky Brewster, St. Elsewhere, and The Love Boat. Judith quickly racked up more than seventy ads and guest roles. She eventually began to land work in film, with an appearance in the movie Jaws: The Revenge. Additionally, she worked as a voiceover artist, providing the voice for Ducky in The Land Before Time and Anne-Marie in All Dogs Go to Heaven.
Her quick success in the industry led to an income that would be the equivalent of about $225,000 per year in 2021. It was a lot of money for a girl just starting fourth grade. It was also a lot of money for her family and helped them to buy a three-bedroom home in West Hills, Los Angeles.
Judith was petite, much shorter than other girls her age. It was her diminutive size that resulted in her being cast as a much younger child. Even at the age of ten, she was still playing roles for children meant to be 7 or 8.
There is an old saying that fame has its price. That rings true in the case of Judith. As she became more and more successful, her father's drinking grew worse. He was arrested three times for driving under the influence of alcohol. His alcoholic binges led him to become increasingly angry and depressed. He often threatened to kill himself, his wife, and his daughter.
In December 1986, Maria filed a report with local police about his threats and physical violence toward her, but they declined to press charges due to a lack of physical evidence. It seemed to be a wake-up call for József though. He supposedly stopped drinking, though he continued to get angry and make death threats toward his family and himself.
One such threat was that he would cut their throats and burn down the house. When Maria received a telegram from a relative in Hungary letting her know a relative had died, József is believed to have hidden or destroyed it to prevent her from leaving the United States with Judith.
His physical abuse against both Judith and Maria escalated, as well. Judith confided in a friend that her father had thrown pots and pans at her. One had struck her hard enough to cause a nosebleed. The stress of her abusive household led her to lose weight and develop compulsive behaviors. She developed trichotillomania, leading her to pluck out her eyelashes and pull out her cat's whiskers. By May 1988, her mental health had deteriorated to the point that she had a breakdown in front of her agent, Ruth Hansen.
At Hansen's insistence, Maria took Judith to a child psychologist. The doctor found her to be a girl suffering from severe physical and emotional abuse. The psychologist reported her findings to child protective services. They began investigating the situation but didn't move forward with any charges after Maria assured them she was moving forward with a divorce and that she had rented a Panorama City apartment where she and Judith could stay separately from József.
However, she didn't follow through with fully leaving her husband due to her fear of losing the house and belongings she would have to leave behind. Instead, she seemed to use the apartment as a temporary respite from him while continuing to mainly live in the family home. She and Judith would pay for her failure to distance themselves from their abuser with their lives.
On July 27, 1988, a neighbor called police to report hearing a gunshot at around 8:30 a.m. Officers who arrived to check out the report found József's body in the garage. He had died of a self-inflicted gunshot wound. Inside the house, the bodies of Maria and Judith were found. They had been shot and gasoline had been poured on their bodies. József had finally followed through with his threat to kill his family and himself, but for some reason had stopped short of burning the home.
It was a tragedy that would live on in the hearts and minds of friends and family of the family and fans of young Judith Barsi, a star whose shine was dashed far too soon.
All Dogs Go to Heaven was released in November of the following year. It is haunting to hear Judith as the voice of Anne-Marie knowing what the young girl must have been suffering while she had worked on the film. "Love Survives" is the song that plays during the closing credits of the movie. It was dedicated to her memory by director Don Bluth, who had also directed Judith in The Land Before Time and nothing but praise for her. In an interview before her death, he had indicated that he was planning to use her extensively in future films.
Sadly, Judith lost her life after only having achieved a tiny portion of her potential.
The owners who purchased the Barsi's former home in 2001 claimed to have experienced a dark presence since moving into the home. In 2020, the house was featured on an episode of Murder House Flip, a show which does makeovers on homes where murders have occurred. The renovations made by the show seem to have made all the difference in releasing the spirits that may have been captive there.