10 Mysterious Unsolved Hollywood Murders
Hollywood has produced some of the most unforgettable mysteries on the screen. But the true mysterious unsolved Hollywood murders are what's really leaving people on the edge of their seats.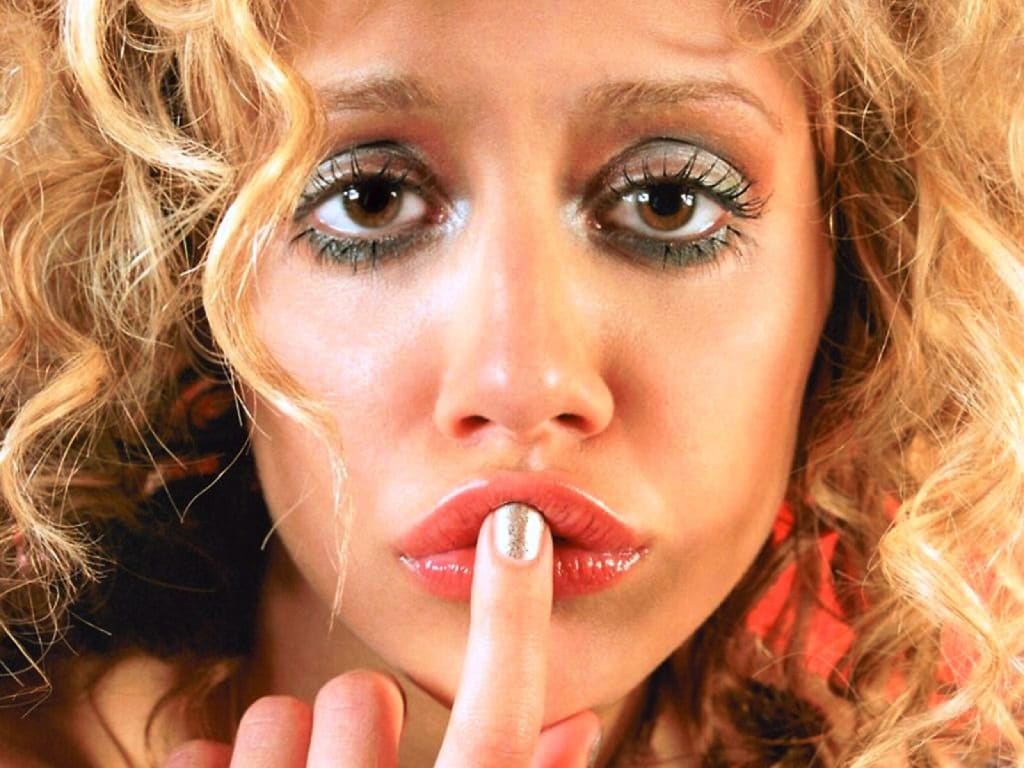 Real-life mysteries are always interesting. And when you combine them with the mystique of Hollywood, you've certainly captured the interest of many. It's basically reading the best must-read detective crime novels but with even more suspense and intrigue. These are the top ten most mysterious unsolved Hollywood murders. You can't make these stories up.
And though they took place in Hollywood, even the most famous directors are jealous of the plot lines that follow these mysterious deaths. From suspicious disappearances to cold-blooded murder, which unsolved mystery will make an appearance in your nightmares tonight?
Let's start with the case of Virginia Rappe. Among the most mysterious unsolved Hollywood murders, Rappe's case has left its mark on Hollywood forever. Pursuing her career in acting in the early 1920s, Rappe moved to San Francisco and Los Angeles to change her career from modeling.
She worked mostly in small parts but appeared in multiple silent films. After attending a party with actor Roscoe "Fatty" Arbuckle, she allegedly suffered an unknown trauma. A few days after the party, she died from a ruptured bladder and secondary peritonitis.
It is alleged that Rappe died due to sexual assault by Arbuckle by witnesses. There are also guesses that Rappe suffered from cystitis, which could be aggravated by alcohol.
Arbuckle was acquitted after three manslaughter trials, though many do not believe that this is unjust. The case is still examined by historians and scholars to this day.
Peter Ivers was a songwriter for various artists, including Diana Ross, Phyllis Hyman, and The Pointer Sisters. He also wrote the music for the song "In Heaven" for David Lynch's film Eraserhead. He's also known for being the host of the music television show, New Wave Theatre.
But unfortunately, Ivers is most famous today for his murder. As one of the most mysterious unsolved Hollywood murders, his life was taken in 1983 "under mysterious circumstances."
He was found in his Los Angeles loft space apartment on March third, bludgeoned to death with a hammer. However, only hours after his death, the LAPD allowed friends to traffic through the home without securing the scene and ultimately contaminating evidence.
At first, Harold Ramis, whose wife had a close relationship with Iver, was considered a suspect. But this was cleared due to an established alibi.
David Jove, a musician who Iver had a contentious relationship with, left the house with blood-stained blankets thanks to police's allowance and was also considered a suspect. However, his innocence has been maintained due to the New Wave scene and members of the band Fear.
Due to the lack of evidence and witnesses, the case remains unsolved.
Bob Crane was an actor most known for his role as Col. Robert E. Hogan on Hogan's Heroes. He was also a radio host, disc jockey, and drummer. However, his murder infamously takes the biggest chunk of fame for his life's legacy.
While living in the Winfield Place Apartments in Scottsdale, Arizona in 1978, Crane's co-star, Victoria Ann Berry, went searching for him after he failed to show for a lunch meeting. This is when she discovered his body, after being bludgeoned to death with an unidentified weapon which has been guessed to be a camera tripod. There was also an electrical cord tied around his neck.
The most popular suspect, in this case, was John Henry Carpenter, who Crane was known to film his sexual escapades with. He was even arrested in 1992 and put on trial, but he was later acquitted. The case remains a mystery, though there are other speculations, such as former partners, Crane's own wife, and angry husbands and boyfriends.
Georgette Bauerdorf's death is next among the mysterious unsolved Hollywood murders. At a young age, Bauerdorf moved to Los Angeles to attend school. In 1944, she moved to Hollywood to attempt an acting career, starting at the Holywood Canteen in which she danced with men enlisted to go to war. Only two months after accepting this job, she was found murdered.
In an overflowing bathtub, Georgette Bauerdorf's body was found by a maid and janitor with head trauma, bruised thighs, and a smashed right hand. It is alleged that she was murdered by a man who was lying in wait for her. It is thought that the murderer must have stood on a chair to unscrew an automatic night light outside of the entrance of the apartment, hence the lying in wait concept.
Her sister, Connie Bauerdorf, has an Oldsmobile coupe that was missing as well. When the car was finally located, there was a dent found on the car, and it had no gas left.
The case is still unsolved to this day.
Bonnie Lee Bakley's murder trial is unlike any other. Bonnie Lee Bakley was married to actor Robert Blake in May 2001 when she was fatally shot while sitting in his parked car. She was parked outside of a Los Angeles restaurant.
By 2002, Robert Blake was charged with her murder as well as conspiracy, special circumstance of lying in wait, and solicitation of murder. However, in 2005, Blake was found not guilty of the crimes. And finally, one more spin seven months later, when Blake was found liable in a wrongful death lawsuit. This lawsuit was brought against him by Bakley's children.
Today, her murder remains unsolved.
Natalie Wood was a successful Hollywood actress, most known for her roles in Rebel Without a Cause and West Side Story. However, the unsolved story of her murder is what has stuck with her legacy.
As one of the most mysterious unsolved Hollywood murders, Wood was found dead in a Catalina Island cove. She has been on a nearby yacht with her husband, Robert Wagner, plus their friend, Christopher Walken. There are a few theories of her death. The least interesting being what the authorities concluded: that Wood had gone to take a dinghy at night to the dock, and slipped into the water, and ultimately drowned.
What is left out of this narrative is that Wood and Wagner were witnessed fighting the night she died. It is believed that their fight was due to her closeness to Walken. Another detail missing in this original conclusion is that Wood had a lifelong fear of water. Many people believe that she was pushed overboard, with some even believing Wood was killed by Christopher Walken.
However, today, Wood has been classified as a victim of accidental drowning, though the case is ultimately unsolved due to many people's suspicion. There is a new investigation on the case after Davern now says that he lied to investigators during the original investigation, causing many to ask the question, will Natalie Wood's mysterious death be re-ruled as a murder?
We had to mention the infamous story of Marilyn Monroe's unsolved death. In case you live under a rock, Monroe was a famous actress, most known for her roles in the film Some Like It Hot. However, she is most infamous for her relationships with very powerful men, like Arthur Miller, Joe DiMaggio, and JFK.
Marilyn was found dead in her Brentwood home at the young age of 36 in 1962. She was found by her housekeeper, naked in her bed with an empty bottle of sleeping pills close by. There is no definite answer of how Monroe died. Many believe that she was murdered due to her affiliation with JFK. However, her death was ruled as a probable suicide.
George Reeves played Superman in the 1950s television series. As one of the most mysterious unsolved Hollywood murders, Reeves died of a gunshot wound to the head in his Benedict Canyon home.
Though his death was ruled a suicide, many believe that he was a victim of a homicide. This is because he had been having an affair with Toni Mannix, who was the wife of an MGM executive at the time. He was engaged to Leonore Lemmon at the time of his death.
One conspiracy of the death even includes Toni as the killer or was at least behind the murder. Some people also believe that Eddie Mannix had him killed with his ties to the underworld.
Edward Lozzi, a Hollywood publicist, even claimed that Mannix confessed to the killing. But there was no further proof of this claim. So the case today still remains a suicide, as opposed to many opposite beliefs and conspiracies.
With her breakout film being Clueless, Brittany Murphy's career then expanded to acting in independent films such as Freeway and Bongwater. She then performed on the Broadway stage in the production of Arthur Miller's A View from the Bridge. Finally, she appeared in Girl, Interrupted, Drop Dead Gorgeous, Don't Say a Word, 8 Mile, and a few other roles in Sin City, Spun, Happy Feet, and Something Wicked.
After 8 Mile was produced, she lost an alarming amount of weight, which is rumored to be due to a cocaine addiction. In 2009, she was found dead in her shower, which many thought to be an overdose. However, when her autopsy was completed, only legal drugs were found in her system. It was concluded that she had died from pneumonia and anemia.
However, this is where the mystery comes in. Only six months later, her husband, Simon Monjack, died in the same house, from the same causes. Brittany's mother raised a lawsuit due to this occurrence while her father believed she was poisoned, due to tests run on her hair.
The case is still a mystery to the family and to Hollywood.
Barbara Colby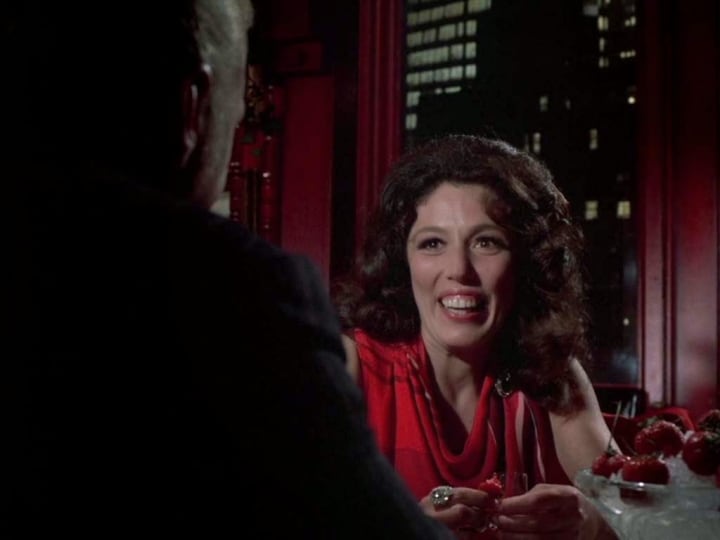 Last, among the most mysterious unsolved Hollywood murders is Barbara Colby's suspicious killing. Colby was an American actress who had been seen in Broadway's debut of The Devils, as well as plays such as House of Blue Leaves, Afternoon Tea,and Julius Caesar. In the 1970s, she was also on the big screen with California Split and Memory of Us.
Colby's murder occurred when she was walking to her car with an acting colleague, James Kiernan. They were both shot inside the parking area, killing Colby instantly and resulting in Kiernan's death later from wounds. After the shooting, Kiernan was able to report his description of the shooting to police.
He said he did not recognize the two men who ultimately took both of their lives. It had occurred without warning or reason. The police concluded that it was a drive-by shooting at random. However, the killers were never found, leaving the case cold. As an incredibly sad story, the death of this American actress left its mark on Hollywood forever.