Was Natalie Wood Killed by Christopher Walken? Part One
Did he partner up with Robert Wagner?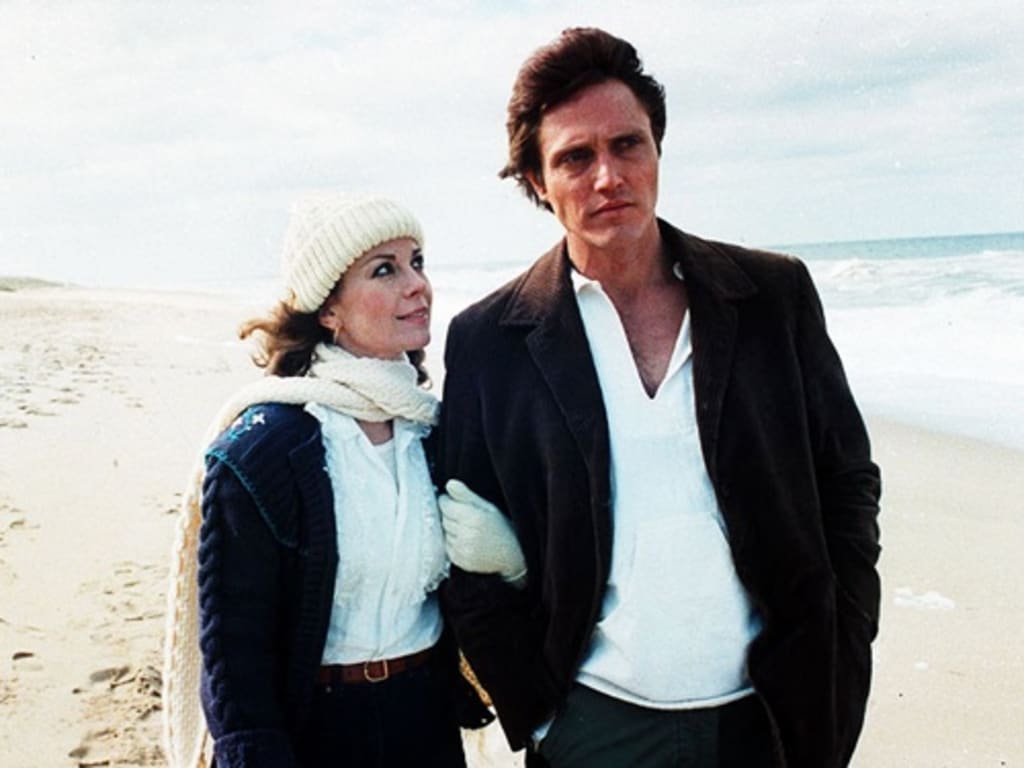 Natalie Wood was born on July 20, 1938 and starred in classic movies such as Rebel Without a Cause with James Dean, Westside Story in 1961 as Maria, and Gypsy in 1962.
She always had a fear of dark water, which was something her mother had put in her after a fortune-teller said she would die from drowning.
When she was eighteen, she went on a date with Robert Wagner and they married in 1957, but eventually divorced after a few years; she then married Richard Gregson in 1969 and had a daughter named Natasha Gregson.
They divorced in 1972. From then on she reconnected with Wagner and married in 1972 until her death in 1981.
This brings us to November 27, 1981, two days before Natalie was found facedown in the Pacific Ocean.
Around this time, Natalie Wood was filming Brainstorm with Christopher Walken who was invited to join Wood and Wagner on their yacht The Splendour. The three of them were with The Splendour's captain, Dennis Davern, who was considered a family friend of Wood and Wagner.
While on board The Splendour, an argument broke out between Wood and Wagner; it was so serious that Davern told Walken to intervene, to which Walken refuses: "Never intervene between a man and his wife."
It was so severe that Davern and Wood boarded the dinghy Prince Valiant and went ashore where they stayed in a motel, in the same room; Davern insisted that "they only drank wine and went to sleep."
"Davern felt protective of her and she was comfortable with him."
The next morning, they went back on The Splendour and Wood decided to stay for the weekend based on Walken's desire to do the same.
Davern:
"Wood became infatuated with Walken during the filming of Firestorm."
"Wagner even flew himself to make sure he wasn't going to "make a fool out of himself."
Wood was also allegedly jealous of Wagner's on-screen romance with Stefanie Powers on the show Hart to Hart.
The four then went to Dough's Harbor Reef; Wood and Walken went first and then Davern and Wagner followed later.
The waitress said, "They had two bottles of wine and two bottles champagne, one of the men drank daiquiris."
"Wood didn't eat much and wasn't in a good mood."
"She was stumbling."
Davern quoted that, "Walken and Wood seemed flirty with each other throughout the dinner."
When they went back to The Splendour, John Payne, a person on another yacht, claimed he heard a woman's voice saying, "Help me, someone, help me," to which a drunken man replied mockingly, "OK, honey, we'll get you."
There was a party going on with another yacht, so the voices could've been coming from there.
Back on the yacht, a political argument broke between Wagner and Walken. Wood was there for thirty minutes then left; the argument continued for an hour.
"There was no fight, no anger, just words being thrown around like any political discussion."
When Wagner went to check on Wood, she was gone. He had a distress call; six hours later, Wood's body was found and the Valiant was found washed on the rocks further south.
The chief medical examiner during then found bruises on her arms and legs and there was a cut on her cheek.
Theory One on the Death: Witness Testimony and Investigation
Wagner said in his testimony:
"It was only after I was told that she was dressed in a red jacket, flannel nightgown, and blue wool socks that it dawned on me what had actually happened. Natalie had trouble with the dinghy slamming against the boat, as it had happened many times before. I have always gone out and pulled the ropes tighter. She probably skidded on one of the steps after untying the ropes; the steps were slick as ice because of the algae and seaweed clinging to the step, she slipped on the steps and hit her head against the boat. I hope she was unconscious when she hit the water."
The medical examiner reported that the algae on the steps were untouched.
Broken pieces of the bottle were found in the salon, which Wagner attributed to the rough sea.
Davern had another story and said Wagner grabbed and smashed the bottle in a jealous rage over Wood & Walken. Wagner exclaimed, "Jesus Christ, what are you trying to do, f**k my wife?"
Wagner admitted to breaking the bottle in his autobiography in 2009; he even admitted that he confronted and argued with Wagner and Wood.
Davern could hear the argument from the top of the yacht because he was the pilot; the terrible fight went on AND there was silence, a while later, Wagner joined him on top of the yacht.
Davern quoted:
"When Wagner joined me on the top, he was tousled and sweating profusely."
Davern also allegedly said that he heard the knot of the dinghy being untied.
What was more bizarre was the fact that Wagner waited around four hours before reporting of Natalie's disappearance and didn't allow Davern to turn on the engine because he didn't want to 'alert' people nearby.
---------------------------------------------------------------------------------------------------------------
PART TWO INCLUDES THEORIES TWO, THREE, AND FOUR, which is based on a lot more research done for Lewis Carroll, including Natalie Wood's forensic report that can be found online.
PART TWO will be published within Thursday and Friday.