I Still
Thoughts on . . . too many things.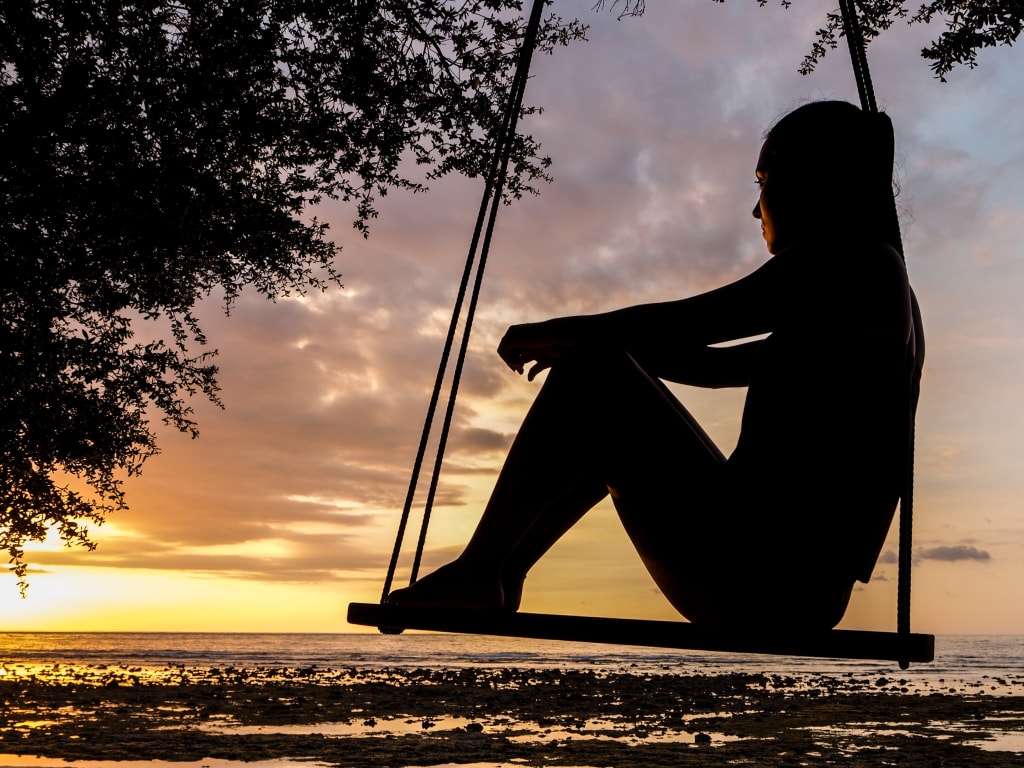 There is a natural tendency amongst those who write to over analyse. After all, we are the creators of characters, plots and places. If we didn't examine our world, we wouldn't end up with much depth in our stories.
For example:
"John ran," doesn't have nearly as much impact as, "John ran on a rampage of personal introspection and concluded that it all all went wrong in the 4th grade when he teased Sima, the girl he liked, who didn't find it funny and that is why he is doomed to eat this sad little tomato salad for dinner for the third night in a row in his lonely apartment while the cat watches him in contempt."
How's that for a run-on, runaway thought??
All joking aside,
I still look back on things in my life and pick them apart.
"I wish I could have said or done this, or I wish I'd had the clarity to understand the bigger picture, the savvy to stay away from those likely to hurt me, the strength to follow the good advice, or the ability to rise above the murky clouds of grief."
Grief is the worst of all culprits when it comes to mistakes you regret. Trying to navigate social complexities while grieving is like driving drunk - just don't do it. Take it from me: it's better to put the burdens down early while things are still alright and come back much later. Pushing forward has consequences for more than just yourself and there isn't much you can do once you've crashed. Some things just don't go back together again.
Granted, sometimes it's best they don't if they were not a good idea in the first place. Other things, there may always be a pang of sadness and you may always wish for what could have been. You can still see that other road not taken in the rearview mirror and it looks temptingly sunny. But it's past, and you have to remind yourself that there will be more sunny roads ahead. Those that joined us once may return or they may simply be on their way to their own sunny road.
We all deserve that.
Anyone I've ever parted with, I still wish for them to find that sunny road in life and I hope that I'm given the same forgiveness I myself so freely give others. But there are no guarantees. To anyone who needs forgiveness from me, rest assured you have it, and to anyone that needs me to ask for their pardon, trust that I do so with all my heart.
Then there are things I am still not over.
And those thoughts are what I still think about.
Months later, they still wake me at night and send me replaying what happened like a broken record, hoping this time I'll see what I couldn't see the last thousand times. I feel haunted and hunted by "what-ifs", "if onlys" and "should-haves". I scour every sentence, every word spoken and unspoken for understanding and meaning. Moment after moment, sweat and fear and pain tumble through my head like stones in a washing machine and I can only hope that the dents they leave this time will be less deep, or perhaps buff some of the previous dents into a new, more congruent shape.
Those types of thoughts make me wish desperately to go back in time to change what happened, but, of course, we can't any of us change what goes on in the past. It's important too, to remember that you were not the only player in the game. Even if you had done things differently, it doesn't mean the outcome would have changed the way you wanted it to.
My 2022 takeaway:
Though I'd have gladly given everything to do it, it was not in my power to save you. I'm not to blame. I did not fail you.

I will never have all the answers and I have to stop chasing after them. You cannot come back.

I was not meant to be the heroine of your story, but I still have time to be the heroine of mine.
These conclusions are what I still need time to reflect upon.
Ultimately, as long as I'm still here, I'm doing alright.
For Auld Lang Syne, my dear one. For our accidental shepherd.
* Author's note: This piece was meant to be published in January ahead of the Chronicle's 2022 Year in Review Issue but covid has taken a heavy toll on me. The issue is still underway, although at this point, it will be more a Valentine's gift than New Years celebration.
Much love,
Still and always, your Les
About the Creator
She/her | Cat enthusiast | "Word-Nerd" | Fueled by buttertarts
~&~
Reader insights
Outstanding
Excellent work. Looking forward to reading more!
Top insights
Heartfelt and relatable

The story invoked strong personal emotions

On-point and relevant

Writing reflected the title & theme

Easy to read and follow

Well-structured & engaging content
Add your insights