Digital Era Is The Biggest Godsend To Introverts, Agree?
I'm thankful that I am able to live my life with a more authentic me in this era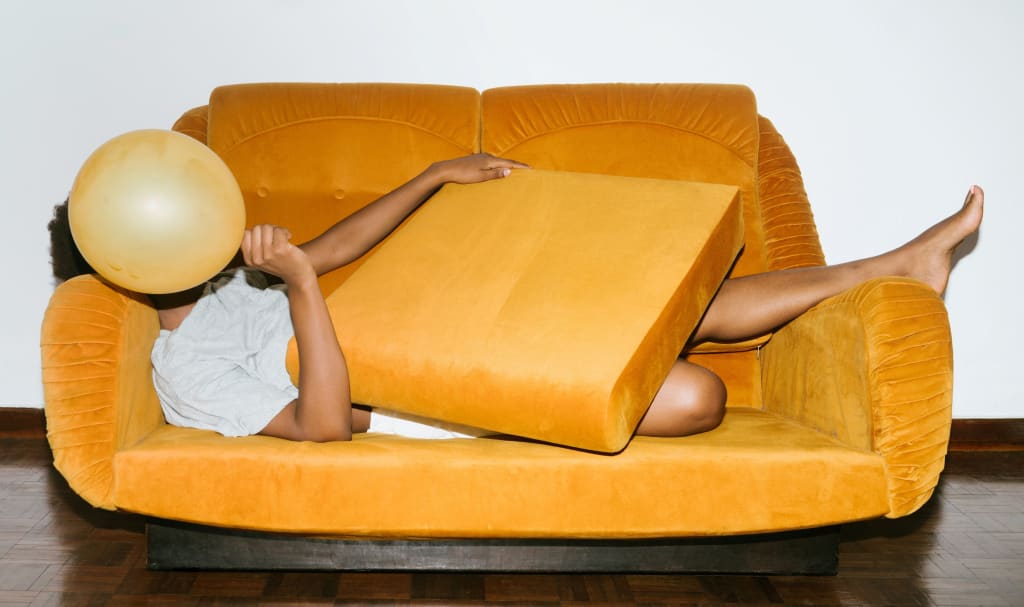 What is an introvert?
Introverts tend toward their inner self, thoughts, and feelings. They are typically more withdrawn, reserved, and quiet and they usually prefer to work alone.

~ American Psychological Association (APA)
Is that you too? Ha…
I'm a through and through introvert.
That's why I like writing as it expresses my emotions easier.
That's why I like texting rather than talking because I can process my words before letting them out of my mouth, and not be labeled as slow in reaction.
That's why I feel drained after too much face-to-face interaction with people.
That's why I prefer my small circle of close friends rather than the big crowd party.
That's why I prefer a tranquil quiet setting to a noisy crowded place.
However, these traits may become difficult when come to career or business.
Your network is your net worth ~ Porter Gale

It's not what you know or who you know, but who knows you ~ Susan RoAne
This really troubled someone ambitious like me, as my personality is almost 99% introverted and 1% extroverted.
I've tried my best and put on my mask to try to be an extrovert at times when required. It only drained my energy further. It made me doubt if I belong to my own race. Why is it so difficult for me while many others enjoy these interactions? Well…at least in my eyes.
All in all, I'm just not the one that is cut out to do the job of public relations, what more I was emotionally bruised during my childhood which created a negative aura around me that I find hard to shake off.
Over the past few decades the digital era has been developing and the pandemic has accelerated it to make our daily life to be almost fully digitalized. From work-from-home to grocery delivery.
It made me feel less weird and lonely when almost everyone seem the same as me during the lockdown. This was the time when I started to delve more seriously into becoming a digital nomad.
I can hide behind the screen without the fear to be judged as being inadequate. They can't sense my negative aura by seeing me in person, my words flow easier with typing the words instead of talking, and my performance was judged by the merits instead of the public relations factor.
I can network online without fearing that people will judge me for how I look. This allows my true self to flow easier and in mixing around with more ease.
I can have a night of sufficient sleep and wake up naturally the next morning, have a healthy breakfast before I start work, could take a short nap if I feel tired. I can choose to work when I'm in the best performing mood.
The benefits go on…
I don't need to drag myself up and leave the house at 6 am just to avoid the traffic jam, or be stuck in the traffic jam for 2 hours bumper to bumper every day because of the road construction for the to-and-fro, I no longer need to put on make-up to cover my tired face.
The long and boring meeting after lunch is a thing of the past now. I no longer need to face office politics and try hard to fit in. I can have my daily 3 meals on time now and no longer miss the dinner with my family.
In short, I've never felt so liberated!
I can really 'live my life'! The better control of my time allows me to do more meditation and mindfulness excise to build my aura to be more positive.
I know it takes time to build a sizeable and consistent income online but I'm slowly gaining the fraction and have drawn up a blueprint to make it viable in long run.
The acceleration of the digital age is truly a blessing for me as a 99% introvert!
How about you?
* * *
* Originally published at https ://medium.com
☘️ Thanks for reading! If you enjoyed this story, please hit the Heart(above left corner) and Subscribe button, you can follow me on Twitter @MLifeLesson, and if you want to help me create more content, please consider leaving a tip or being a pledged subscriber. 🧡
More story from me:
About the Creator
Life inspirations and stories from my 50 years of journey on earth. Twitter @MLifeLesson 🚗 [email protected] ☘️
Reader insights
Nice work
Very well written. Keep up the good work!
Top insight
Heartfelt and relatable

The story invoked strong personal emotions
Add your insights