My Sister Brought Out The Worst Introvert In Me
Your extrovert personality shamed my introvert and made me want to hide myself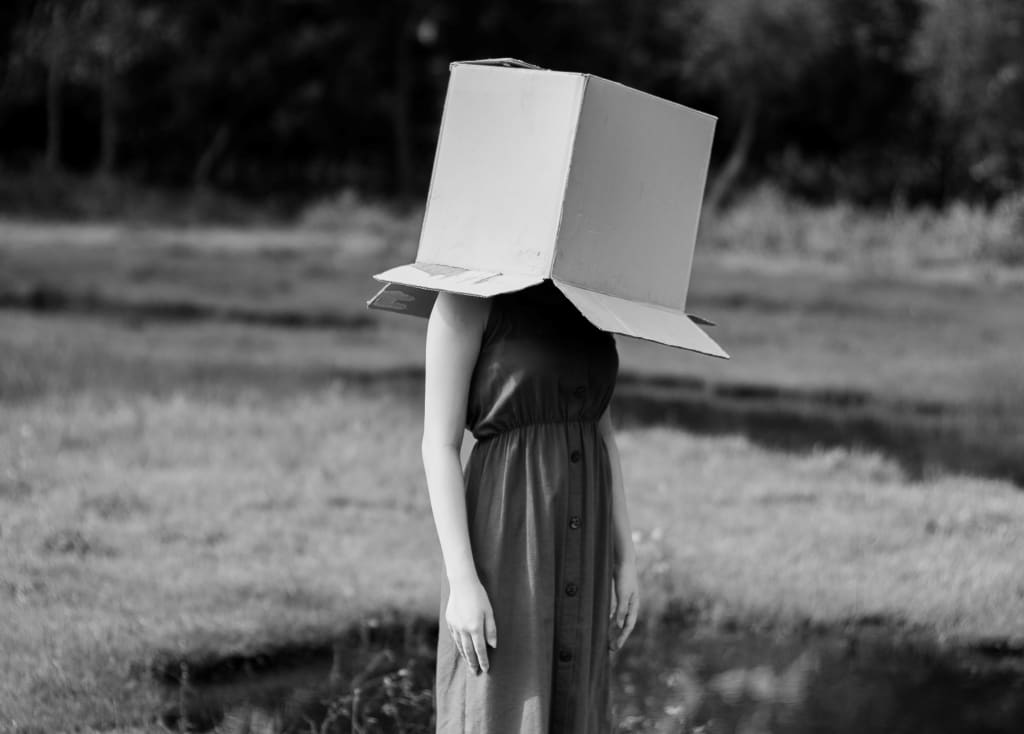 Photo by Ryanniel Masucol: https://www.pexels.com/photo/faceless-woman-with-cardboard-box-on-head-against-pond-6505027/
My dear ever-gorgeous sister,
I know that your personality is the total opposite of mine. You're an extrovert, loud and shine bright, and bring laughter wherever you go. You make people laugh and don't mind being a bit silly and letting people laugh at your silliness.
You just have your unique way of drawing people in and making them want to be close to you. You bring positive energy to people besides your beauty and always dress your best to show the best side of you.
Your popularity is utterly undeniable and no one can compare whenever you go.
Your positive aura makes people listen to you and buy your idea, be it a service or a product. This makes you a super salesperson and a great influencer. People buy into your irresistible charm. You can talk the Eskimo into buying ice.
I've always been proud of having a sister like you, even today.
You're the epitome of success in our society. You've made our family proud by your social standing now, which shamed our relatives that used to mock and bully us when we were poor in the small town.
They used to mock you for how ugly you are and made you feel you were nothing up for good. Yet your strong soul prevailed and you grew up to be a swan and gorgeous that awed them.
Me being the youngest sister, that's eight years younger than you, our personalities are poles apart. I'm the total opposite of you. I've never been the popular one among siblings, relatives, brother's girlfriends, or all of your friends.
You're always the one that they like to mingle and interact with, even though I tried to be part of you all. I guess I must be very poor in interaction besides my ugliness and timidness that were caused by my insecurities during my young adulthood.
Although later on I also grew up from an ugly duckling to being the swan just like you. However, not with some surgical procedures to rectify some of my little born deformities. These deformities have torn me apart and bred my insecurities in my early childhood years. The damage was already done to me.
I was a very late bloomer where my peak time was in my late 30s', which to many women it was already over the hill. This has caused me to miss out on a lot of opportunities in my personal life.
Before I turned into a swan that many men admire, I was chewed and spewed by the people near and far from me. My self-esteem and self-worth were torn apart and left little for me to live my life, let alone live my best life.
The people that hurt me include you — when you repeatedly mocked me about my look, 'why your face looks like a mouse's face!', 'Why are you not as pretty as my classmate's younger sister?!'. I know deep down you're a good person and this was just a silly act by the immature teenager.
Your friends threw me the scornful look of 'You're not welcome! Don't come and disturb us!' at your gathering when you had to tag me along as no one took care of me when I was a toddler.
They probably think that I was a distraction there as they tried to wow you and this would be so much easier without my presence there.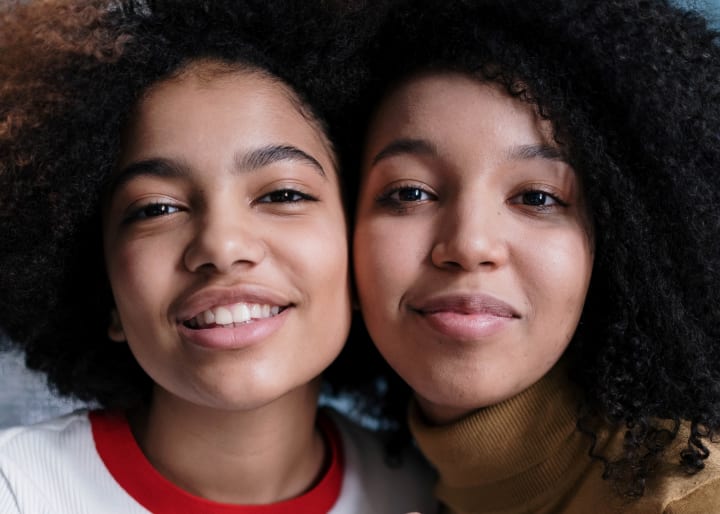 This trend continued into my young adulthood. You tried to get me into your circle of friends when I was freshly out of college. Somehow my quiet demeanor was overshadowed by your loudness and popularity.
I was invisible among your friends. No one really talked to me as the much younger person there as our age gap of about 10 years. I still remember one of our pretty distant relatives pulling her little child away from me.
I couldn't comprehend why, probably she thinks that I was living in my own world and oblivious to other people around me. This was because I had a lonely childhood and I was not good at interacting with people.
I was thinking it was okay, they're not my tribe. I wanted to find my own tribe where people would like me and welcome me, unlike your friends that brought out the worst in me.
I used to invite you to join my friends' gathering as well, where we get to know new friends. I also realized that some of the new friends also were attracted to you, and they don't like me as much. I felt a little hurt by their coldness toward me.
Time flew we're all in our very mature adulthood now. This trend worsen as I was perceived as less successful both in my personal life and career. You're a rich wife with a handsome and successful husband that adores you and is blessed with a smart son, while I still seem to have nothing of this.
This made me want to keep my distance from you by not getting into your circle of friends. I'm haunted by all the unpleasant memory of the past decades. It brought out the worst in me.
I started to turn down your invitation for holidaying and gatherings with your friends. I'm scared of people making comparisons between you and me.
You're the one that was born to enjoy life while I was born to keep licking my wounds. I was not living my life and had maybe forgotten to live?.
I know that I'm an introvert and my conflicting characteristics have resulted in my position today, not to mention the throw of fate into the mix.
No matter what I always wish that you are happy, healthy, and gorgeous at all times, and I've always loved you.
Let me fix myself and hopefully one day I'll not be afraid to show up in your circle of friends where I would feel comfortable in my own skin. I believe this day will come, maybe sooner than I think.
Lots of love,
Your dear youngest sister
* * *
* Originally published at https ://medium.com
☘️ Thanks for reading! If you enjoyed this story, please hit the Heart(above left corner) and Subscribe button, you can follow me on Twitter @MLifeLesson, and if you want to help me create more content, please consider leaving a tip or being a pledged subscriber. 🧡
More story from me:
About the Creator
Life inspirations and stories from my 50 years of journey on earth. Twitter @MLifeLesson 🚗 [email protected] ☘️
Reader insights
Outstanding
Excellent work. Looking forward to reading more!
Top insights
Compelling and original writing

Creative use of language & vocab

Easy to read and follow

Well-structured & engaging content

Excellent storytelling

Original narrative & well developed characters
Expert insights and opinions

Arguments were carefully researched and presented

Eye opening

Niche topic & fresh perspectives

Heartfelt and relatable

The story invoked strong personal emotions

On-point and relevant

Writing reflected the title & theme
Add your insights