April Fool's Vignettes
Mischief Diaries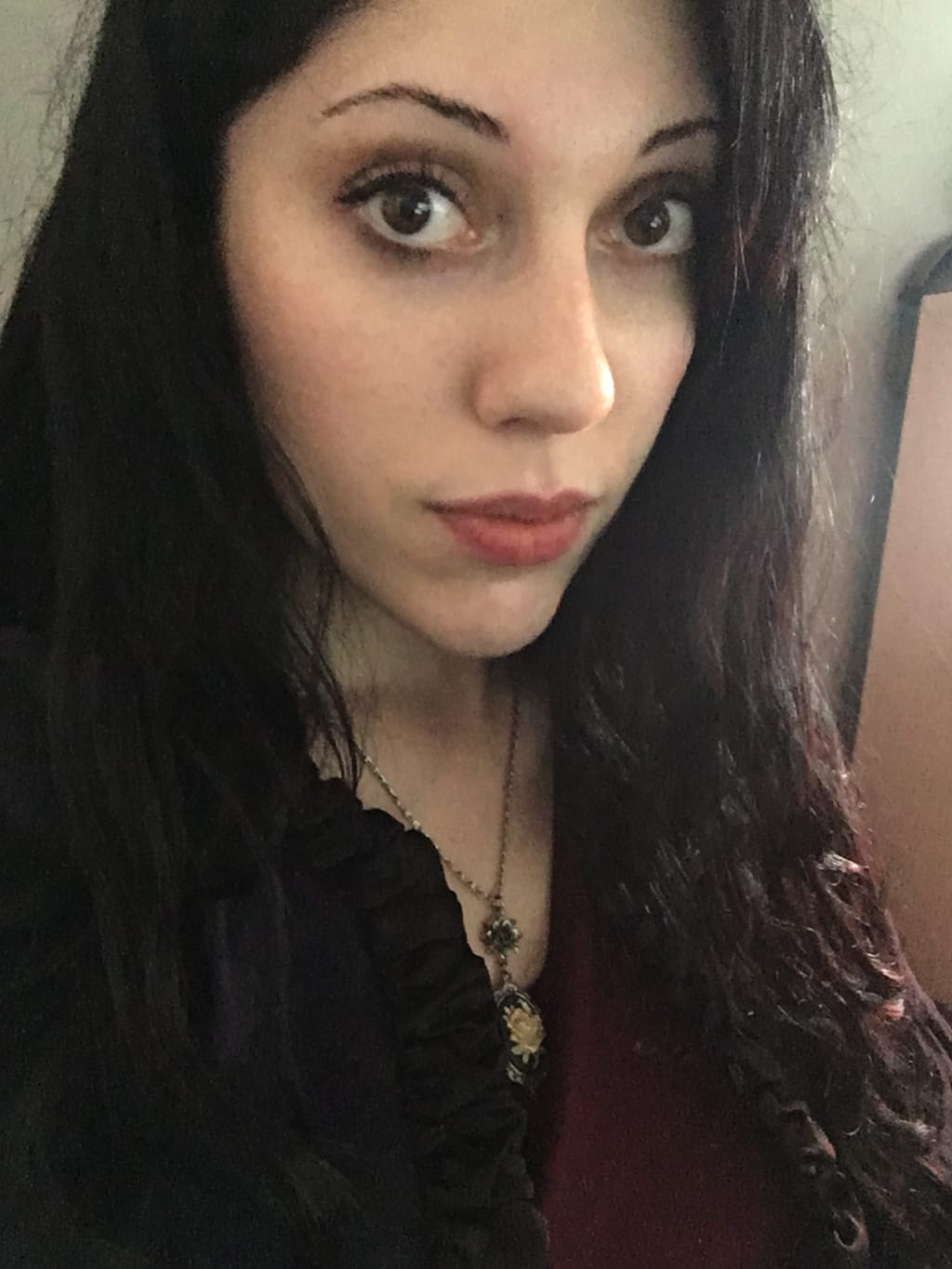 Funny you should bring it up, considering that just recently we had April Fool's Day.
What I will share is personal, still makes me giggle, yet sometimes I wonder if it is too mischievous.
Vignette 1:
This happened on April Fool's Day of the year 2009, I was a sophomore in high school. I was on the phone with my mother, she was living in Russia and working in a big fancy building in the city. We talked every week; she took every opportunity to ask for a picture of me or just call me to chat on Skype face to face. So, that day I decided to do something different since it was the day to play pranks and she had always had a good sense of humor (along with the rest of my family). I told her that our life in America was going great, that we were endowed with freedom, good education, and very "posh" technology. Upon inquiry, I decided to humor her. The technology I began to describe was quite miraculous; apparently, I could open up my computer, search her address on google (her work address since she was still at work) and just "zoom" in on her location, live! Upon hearing about this, what I subsequently named (and still think could be a great name for something I'd invent), a "Satelliter" (something that had to do with satellites), my mother proceeded to grab her cell phone and her coat and ran down ten flights of stairs to the lobby and then to the sidewalk. Next thing I hear, she is yelling "Tamara! Can you see me!!??" and asking me if I see a woman with a black coat jumping up and down and waving her hands to the sky. I let her do this for another few minutes as I pretended to try to zoom in from the sky's "Satelliter hanging over that side of the orbit to see her. I am sure passersby had a field day with that, especially since the building was right next to a psychiatric clinic. OK, I will stop here, please don't judge.
Vignette 2:
A year after the "Satelliter" debacle, my dad had become privy to my mischief and wanted to partake. The plan was the following: since I was a junior in high school and doing really well, we wanted to impress my mother with achievements... of the supernatural type.
Having finally mastered the concept of the computer, and then subsequently Photoshop, we were itching to get creative. My dad offered that we superimpose a picture of our wonderful President, holding a certificate of achievement and shaking... my hand. My contribution to this was to include a letter, summarizing why I was eligible for this great honor. The details were not too relevant except that I was an amazing student, great performer on standardized tests (apparently, I aced my AP tests), and just an all-around awesome student. Ok, I am taking a break to breathe after all the laughter. No, I was not a bad student, but not enough that I would be standing on a large podium in front of an audience, receiving some sort of congratulatory medal and certificate from the President himself on a Wednesday morning. For Goodness' sake!
We got tired, and eventually did not finish our evil project.
The VERY next day, my dad opened the mail. I felt sick, so I stayed home and had the opportunity to see him and the letter.
Apparently, and this is reality, dear reader, I was selected as one of the few students to receive a certificate of merit from the city, specially recognized by the Mayor of the City. This would make me eligible for certain merit-based scholarships for College, and it was a real initiative to help students who were from a lower socioeconomic background to be recognized for their achievements. I was one of several, so it's not like it was some national recognition with the President. My dad immediately put the letter on the table while I was trying to wake up with a cup of coffee still in hand, eyes barely opening, and asked if I was joking. "You're joking, right?". "No", I carefully replied, I hesitated, I could not believe it! Suddenly, I realized this was no joke and my heart started skipping beats, I was elated! That newfound happiness took a small nosedive when my dad got really sad, because apparently, "We decided not to do that joke", he went about his day without believing the letter from the city. All day, the letter in hand, I faced sidelong glances and narrowing eyes from behind thick glasses and even thicker eyebrows, waiting for me to burst out yelling "Ha! I got you!", but he never got the satisfaction. At that point, I found it funny that the joke he created had come back to haunt him in true form, the very next day. All day turned to all evening, and by night, he still did not give in. "But it's not even April Fool's anymore!", I exclaimed. He did not relent.
I do not remember how long it took, but eventually my dad gave in and drove us to the "fake" event the city was hosting for the selected students, and it took having to enter the hall and hear the Mayor for my dad to finally flash an overwhelmingly happy and proud smile.
Vignette 3:
Two years later, I was in college and dating my first-ever college sweetheart. A guy from a strict Catholic background, he was kind and pure and inexperienced, then again, neither was I. It was college and, of course, he would come over to my room often. To save you the details, I decided to use that information to play a prank on him on April Fool's Day, but not the run-of-the-mill trick girls like to play in that situation with their boyfriends. No, I had to do something different.
I do not even remember how, but I used a fake email address that looked official from the University (not a religion-based university, mind you) and composed a stern letter on behalf of a very conservative, female, Student Housing Director I made up. I was used to sending and receiving official emails, so I knew the ins and outs of official language, roughly. The letter read as such,
"Dear Ms. Tamara,
I am reaching out on behalf of the *** Housing Committee to let you know that we would like to put your housing status on probation. We have been made aware of a male visitor accompanying your dorm room in the evenings. As it is your first year in our University, we would like to warn you that our campus will not tolerate immoral behavior, nor tolerate violation of our Housing codes. If you do not meet the following requirements of the probation period, we will kindly ask you to leave our Residence and seek housing elsewhere on campus."
The letter may have gone on, but as I read it out loud for my boyfriend to hear, with some intonation to add to the drama I meant to create, I watched his face turn almost blue. I think the blood had decided to escape in shame from that vein he had on his forehead, and go God knows where. He immediately began to cringe and look incredibly guilty and made a face signifying fear for me and my status as a student in this large prestigious university. As I write this, I sip on my tea and tighten my lips as the tea accumulates in my cheeks because I think I will break out in laughter, even after all these years. Oh, those were the years, when we were that age and guys would believe anything I said. I remember rolling on the floor laughing as he relaxed and began to understand what was going on, and a few months later began to laugh along at this really cringeworthy story.
Conclusion:
My days of mischief are probably behind me, as my husband has made it explicitly clear he does not like April Fool's Day, at all. I hope my humor has touched your day. If you judge, and I am totally not funny, feel free to not leave a tip or a heart, I completely understand.