The 10 Best Sleeve Shin Guards
The best sleeve shin guards are must haves for any soccer players, young or old.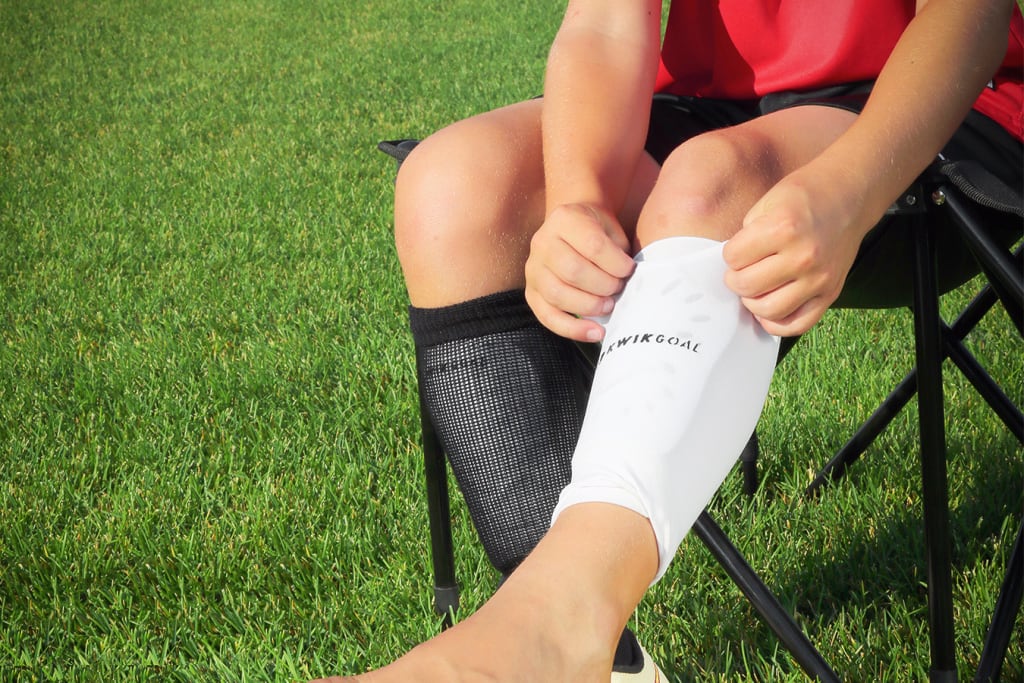 Excluding a roundhouse kick to the groin, I'm not sure anything hurts more than a soccer cleat to the shin. After playing soccer for many years, I'm proud (or, not proud, not really sure) to say that I've sustained plenty of bumps and bruises on my dang shins. Retroactively speaking, I probably should have gotten some higher quality shin guards, or at the very least, shin guards that didn't constantly fall down my legs.
Now that I play club soccer, my outlook on shin guards has changed quite a bit. I now opt for sleeve shin guards, which unequivocally fit better and are far more comfortable on the field. It took me a while to find the one that I like the best, but I went through my fair share of shin guard options. What I ultimately learned, however, is that the best sleeve shin guards aren't as subjective as one would think—some are just better than others, plain and simple.
Let's start out with this adult shin guard compression sleeve from Kwik Goal—a pretty underrated company when it comes to soccer gear and equipment. The sleeve easily held my shin guards in place without any tape, which is certainly an improvement over the generic pair I used to wear as a kid. All in all, this is a great product for anyone that doesn't enjoy the feeling of getting kicked in the shin at full torque.
You can't go wrong with Nike products, so these Nike Mercurial lite soccer shin guards definitely did not disappoint. This particular set was more lightweight than anything I had previously worn, and thanks to the bonded foam backing, they were super comfortable as well. Luckily, they also utilize Nike's patented Dri-FIT technology, so when I'm drenched in sweat after a laborious game, I don't have to deal with some sopping wet shin sleeves.
These Carbon Guards from Zone 14 are pretty innovative in their own right. It utilizes lycra compression sleeves to help keep the pads in place. However, instead of traditional shin guards, these are made of carbon and fiberglass, which tend to be stronger than traditional plastic. These carbon guards are a little pricier than regular shin guards, but for $49.99, the quality makes up for the price.
Admittedly, I'm pretty small in stature, so there are times where I can wear certain shin guards for kids. One pair I wore briefly were the Luwint youth soccer shin guards with compression calf sleeves. These soccer shin guards were comfortable, fit perfectly over my soccer socks, and the thick, EVA foam lining is made highly permeable and breathable. I would definitely recommend these for both kids and adults of smaller stature like myself.
Another great product from Nike are their guard lock sleeves for soccer shin guards. What I particularly liked about these was how elastic the sleeves were, yet they didn't stretch out or alter in anyway. Each time I placed them on my shins felt like the first. They are definitely some high quality stuff, and among the bestlightweight shin guards I've ever used.
These BodyShield leg guards from Storelli are some of the strongest soccer shin guards in the business—due largely in part to their sleek compression sleeve design. The soccer shin guards themselves fit easily into the pockets, and unlike most of the other sleeves on this list, this one actually covers your shin and your ankle, making it the total package. It also contains some strong anti-bacterial treatment to help protect from any potential infections, so it provides some much-needed safety value in more ways than one.
For those with particularly troubling ankle injuries, these DashSport soccer shin guards might be the best remedy for your ongoing issues. These kids soccer shins come with ankle sleeves that help further stabilize the ankle, so you (or your child) won't turn it and exacerbate any previous injuries. This particular product comes in very specific sizing, however, so make sure you get one that fits your dimensions correctly.
These G-Form Pro-S shin guards also took my by surprise—not only because of their sleek, comfortable design, but because they protected me from an accidental kick to the shin at practice so well that I literally didn't feel it at all (thanks to these!). The shin guard itself might be lightweight and flexible, but it hardens on impact to protect you from any potential injury, big or small.
Another great pair of soccer shin guards, which double as the best shin guard with ankle protection, are these flexible soccer shin guards from Rawxy. The guards themselves are, essentially, compression sleeves with a three-layer design, optimal for top-notch protection. In addition to shin and ankle protection though, these sleeves contain complete calf-comprehensive protection against hard impacts, making them some of the most versatile soccer shin guards available.
Last but not least, we have another product from DashSport—another pair of youth shin guards. This particular pair comes with two compression sleeves with pockets, as well as the corresponding shin guards. These are easy to slip in and out of in the event that you wash them (which you obviously should), making them some of the best slip-in soccer shin guards on this list. They might not be as flashy as some of the others on this list, but they're definitely amongst the best sleeve shin guards on the market today.

Brad Gould
I'm a sports nerd that has multiple fantasy teams in every sport. If you want to know who won the championship in any major sport in any year you've come to the right place.
See all posts by Brad Gould →