The 10 Best Ankle Shin Guards
It's easy to hurt your ankles when on the pitch, but don't you worry, for we've found some of the best ankle shin guards on the market to help prevent injury.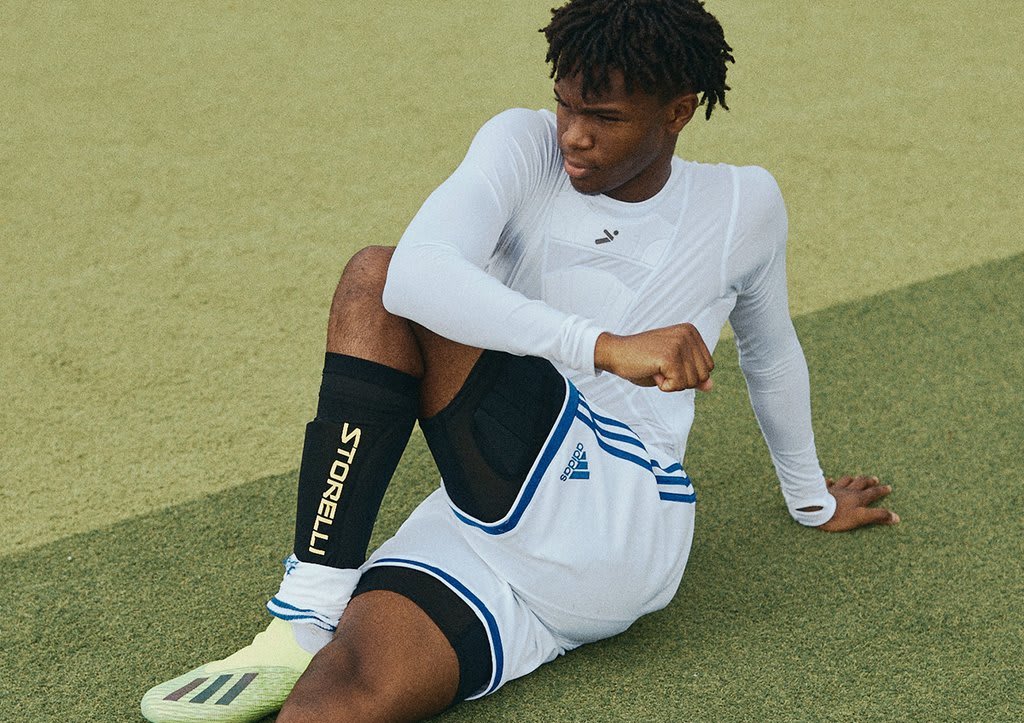 Our ankles are fragile. As much as we may train and try to prevent injury, our ankles are always fragile. They're also sensitive, and they don't have nearly as much fat or muscle to protect them as other parts of our bodies. Fortunately, whether you're concerned about injury or just avoiding discomfort, there are a lot of ankle guards that you can pair with your favorite shin guards.
With any protective equipment, efficiency, flexibility, and comfort are all vital factors. I like to practice regularly and play hard, but sometimes my ankles can't quite handle the taxing it takes to play. While I've worked on strengthening them, I've had enough trouble with them that I'm always looking to take extra precautions to keep my ankles warm, comfortable, and protected. That's where ankle shin guards come into play.
Like most athletes, a lot of my injuries seem to happen when my muscles haven't properly warmed up. This is a pretty common problem, especially when it's cold outside. Any amount of movement doesn't feel like enough to keep every muscle limber when you're practicing in the cold.
Regardless, I've tried an array of different ankle guards and shin guards alike. I've tried guards that are independent ankle braces, as well as ankle shin guard combinations. And I'm sharing the best ones I've found.
If you're looking for a little bit more ankle protection, Storelli's Bodyshield is not messing around. These guards are more than just ankle guards, they protect both the ankle and shin. The whole lower leg. Completely. So if you want a combination ankle shin guard, this is the perfect buy.
Beyond being ankle-protective, these guards are specifically designed to hold shin guards and socks comfortably in place for the entire game. After all, the last thing you need is to feel your socks slipping down when you're running up the pitch. These aren't just for keepers, they can protect defenders and defensive midfielders as well.
Under Armour is one of the leading names in ankle shin guards. The Challenge Shin Guards are small and comfortable. They're thin, but provide good protection with the sturdy pads that protect your ankle bones. This particular model is only for men, but they do have women's options. Though I'm sure a small men's size will likely fit for women.
If you're not sure how to choose soccer shin guards, think about your personal preferences and needs.
Now, these ankle shin guards make your life easy with their combined design. The shin guard portion has a hard outer shell, giving your vulnerable shins valuable protection. The ankle guard is connected right to the bottom of the shin guard. If you're the type who likes to make things color-coordinated, then these come with a bunch of choices for different color options.
This simple pair even has cushioning around every angle of the ankle. Now try making each of your teammates say every angle of the ankle five times fast next time you're practicing.
These guards don't mess around; they have the strength of a hard shell above your shin and the comfort of great ankle padding. The padding feels fantastic on your feet. They work well if you are recovering from an injury like a sprain, but they're great for normal, healthy play as well.
I'm a huge fan of the pads in these. I go nuts whenever I find a good pair of shoes with this much cushioning, so these ankle guards were right up my alley. They're made to keep your ankles warm, as to relieve any pain you might be experiencing in your ankle joints.
These Adidas Ghost Club Shin Guards are easily some of my favorites in my collection. They look great and they're comfortable to boot. They have an adjustable front closure, which makes it easy to adjust these depending on how wide your calves are. The interior lining is very comfortable, even after you've been wearing it for a while and running around a lot.
As you're assembling or upgrading your collection of soccer equipment, make sure you get a great soccer bag to hold everything. It's important to keep your equipment dry before practice or a match.
There's fantastic protective cushioning on the sides of this pair of ankle shin guards. If you're struggling with the sides of your ankles more than the backs, then these braces will be perfect for you. They're flexible and work great, especially if you really want a lot of cushioning to protect your joints. There's only one color option, but they get the job done, so I'll make the black and white look work!
This pair leans toward compression and injury support, but they still fit comfortably to wear out on the pitch. They protect your ankles, keep them warm, and compression always comes in hand. I really like the arch support that this particular pair has; most sleeves don't have this feature.
These guards have a three-layered design that keeps you warm and protected. There's foam behind the plating, which makes them great for absorbing any impact. After all, when the ball is coming, it's coming and it's coming in fast. It's going to hit hard, so you've got to be prepared for that or else you'll be flopping around like Neymar!
Jokes aside: It's not fun to talk about sweaty feet and sock moisture, but those struggles are real. So, fortunately for you, these ankle guards have great breathability to keep your ankles feeling dry as well as protected.
This particular model is good for both the beginners and more advanced athletes. Fortunately, the hook-and-loop straps are adjustable, so the ankle strap is not only sturdy, but also easily adjustable for those of you have shorter ankles and need to tighten things a bit to keep them in place.
The ankle guards here are extremely flexible and stop at the top of the foot. If you don't want your guard behind your heel, well, look no further then this perfect pair for you.
Still stumped on which ankle shin guard to get? Considering just getting a regular ankle guard instead? This low-profile guard will protect your ankles through even the toughest matches. This ankle guard might not be the most beautiful, but it is comfortable and efficient—and that's what matters most at the end of 90 minutes. It'd body-mapped and has special RPT pads to absorb impact.
This is obviously an ankle guard that can be worn with shin guards as well. There aren't nearly as many ankle shin guards on the market as a combined set—plus, I like the flexibility of choosing my ankle guards separately, and it's one of the things I always carry in my soccer bag.
Here's a piece that can go with your ankle shin guards. This sleeve has a compression fit, so it'll definitely feel tight when you wear it, but it's boosting your circulation. It's stretchy and protects both your ankle and your shin. It is a sleeve though, so this may be more for warmth and staying dry than anything else.
Nonetheless, this taller ankle support will cover your ankle and above, giving you a little more warmth and protection. While it's tall and offers great coverage, it's also pleasantly lightweight on the leg.
It's hard to find perfect ankle shin guards. You might have to fall back on mixing and matching different ankle guards with different shin guards, but at least you will have more options to choose from to get your ideal functionality and comfort.
If you're still unsure, definitely give the combined ankle shin guards a try first. There are some great ones out on the market that make it much easier to consolidate your gear. If your ankles are really bothering you, then you can also match your guards and wear soccer cleats with ankle support.

Brad Gould
I'm a sports nerd that has multiple fantasy teams in every sport. If you want to know who won the championship in any major sport in any year you've come to the right place.
See all posts by Brad Gould →