Manchester United: So We Want the Glazers Out!!
What Can We Do About It??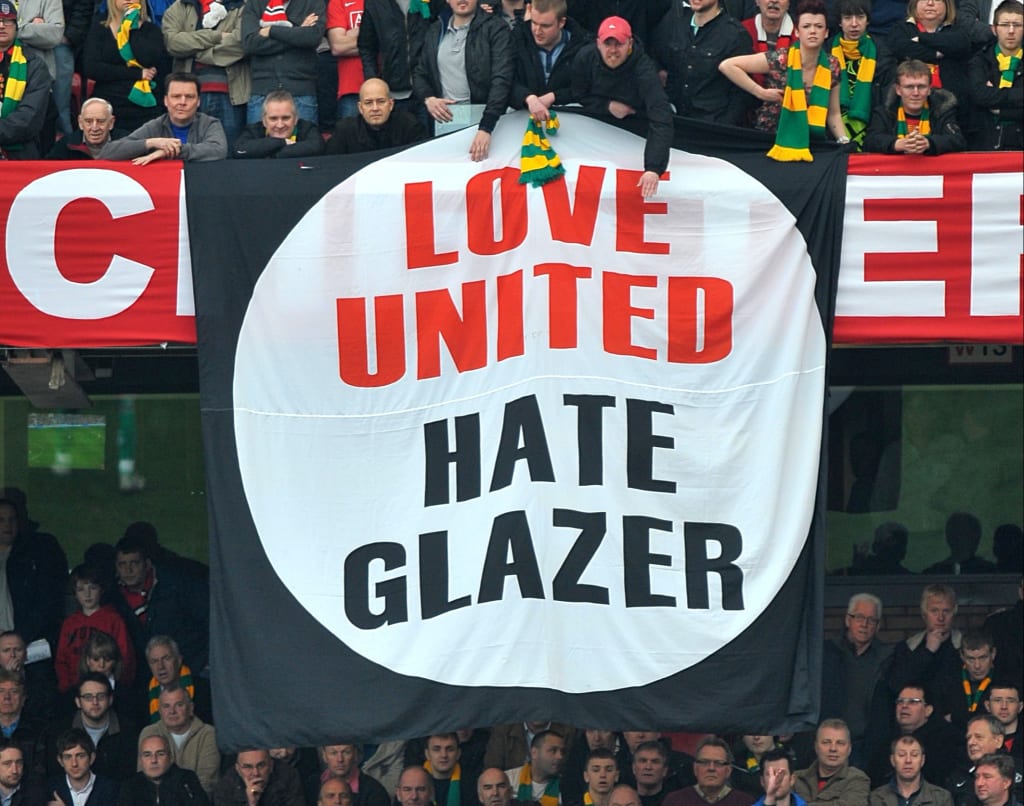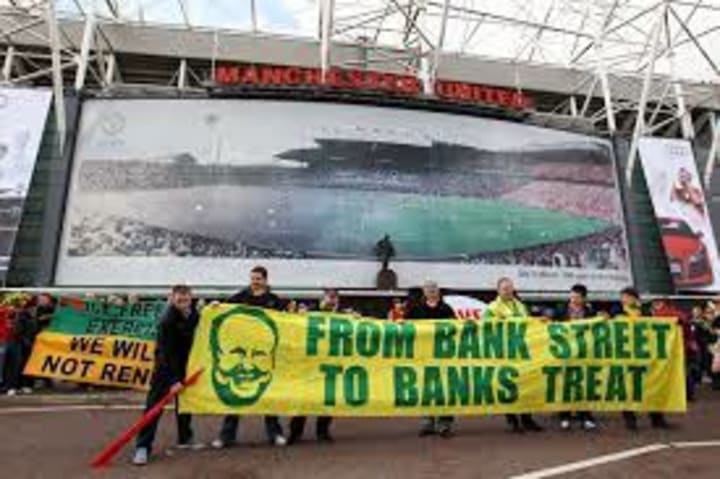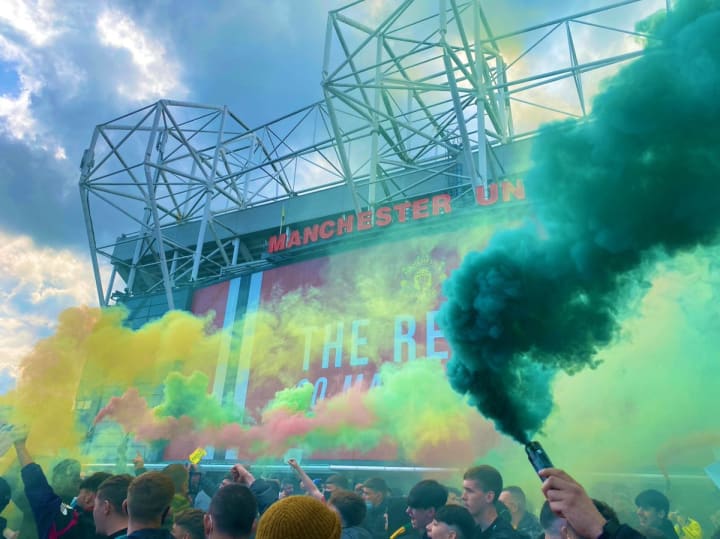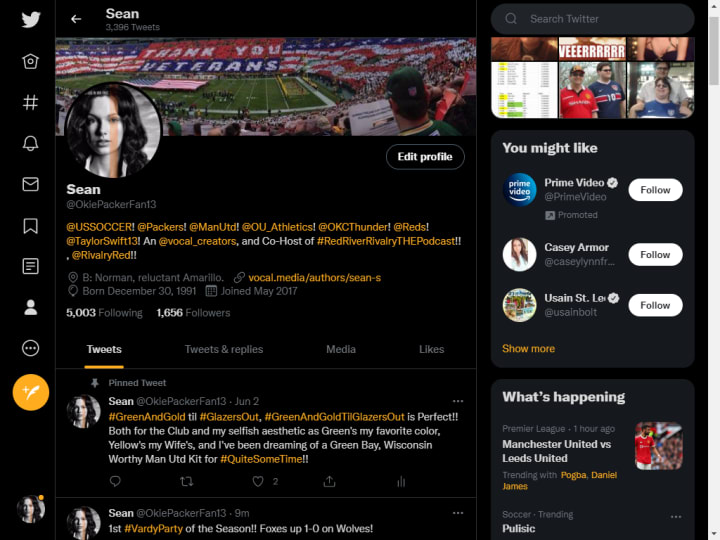 The short answer is not much, because we'd have to coordinate something together as our Full 1 Billion Worldwide Strong Fanbase to actually hurt the Glazers and the Glazers Bottom Line!! #GreenAndGold, #GreenAndGoldTilGlazersOut!! #GloryGloryManchesterUnited!! Which is exactly what it's going to take!
And how could we possibly do that?? How could we possibly make a difference even as the Full 1 Billion Strong?? With the One, Single, Solitary Revenue Stream we can all can universally affect: Merchandise Sales!!
We Must Boycott All Manchester United Merchandise Universally!!
It's the only possible way to affect and execute a difference making option!!
Think about it, I know #KitCulture makes this difficult to even contemplate, but it's the one thing we all have a say in, and that we all can affect. If we could actually be disciplined enough to actually do it, it'd certainly get the Glazers Attention and Hurt the Bottom Line Significantly!!
And that's only the beginning, a part incentive for organizing and doing your part in this would be that we could all save our savings together to help the Supporters Club come up with our part for our eventual 50% Plus 1 Bid!!
Granted that's the sticking point, we still need a Super Gigantor Mega Mega-Billionaire to come up with the other 49.9%. And part of my reluctance has always been that fact! I don't particularly want my club to be owned by a Middle-Eastern State!! But otherwise we basically need a bare minimum of 13 Taylor Swifts and Bunch of Her Famous Friends, haha. #WhatClubDoesJoeAlwynSupportAnyways??
It is a be careful what you wish for situation, to be sure. While we hate the Glazers Debt and their Apathy towards the Results on the Pitch, at least they are Demanding Enough from United to keep us Competitive in the Cup Competitions!! And we do finally look primed for a possible Title Challenge this term. By comparison Arsenal are Ten to a Hundred Times Worse Off since Enos Stanley Kroenke doesn't seem just too particularly bothered by back to back 8th Place Finishes that don't seem likely to be improved upon!
Ultimately if we can achieve our goals this season despite the Glazers things will be on the up, and the financial moguls will think that we will be placated by some major trophy wins. And perhaps many of us would be for a time, but I believe we're past the breaking point! We want this over and done with regardless at this point after decades of mismanagement and financial abuse! It's been 18 Years!! We know the leopard's not changing its spots!! Even if the team's in a great place at the moment, it's partially just us getting our favorable turn in the cyclical nature of football and football results. And we know without proper football minded ownership the Glazers would/will just let it rot again!! And I'm American for fucks sake, but the novelty value of the Glazers being American wore off pretty long ago!! For those of us in the know about 2005-2007ish, even for those not must have around 2014 or so once we were in the Post-Sir Alex Ferguson World and knew the dire consequences of the David Moyes Era! #AmericansAgainstTheGlazers
But it's up to us! Can we organize and possibly do this?? Before modern globalization, no chance in hell. Even if the Local Manchester Faithful organized and did it there'd be enough Americas, African, and Asian Shirt Sales to deny and deprive the plan's effectiveness. You even don't have to deprive yourself getting new kits if you decided to buy Classic Kits from 3rd Party Sellers while we tried this, but we must all boycott all merchandise fully together for it to effective!!
Now I know many have been boycotting United Sponsorship Companies already, this is just the next step in that mindset! And it's a step we must take!! If you really do want the #GlazersOut!!
Gratuitous Links:
My 23 Man Manchester United Squad: The Best 23 of My 1st 27 Years
Fixing FIFA's Tournament Schedule and Ending Club vs International Football Disputes... Mostly: What Will It Take for FIFA to Separate the Club and International Seasons
2021 Europa League Final: Post Game Thoughts