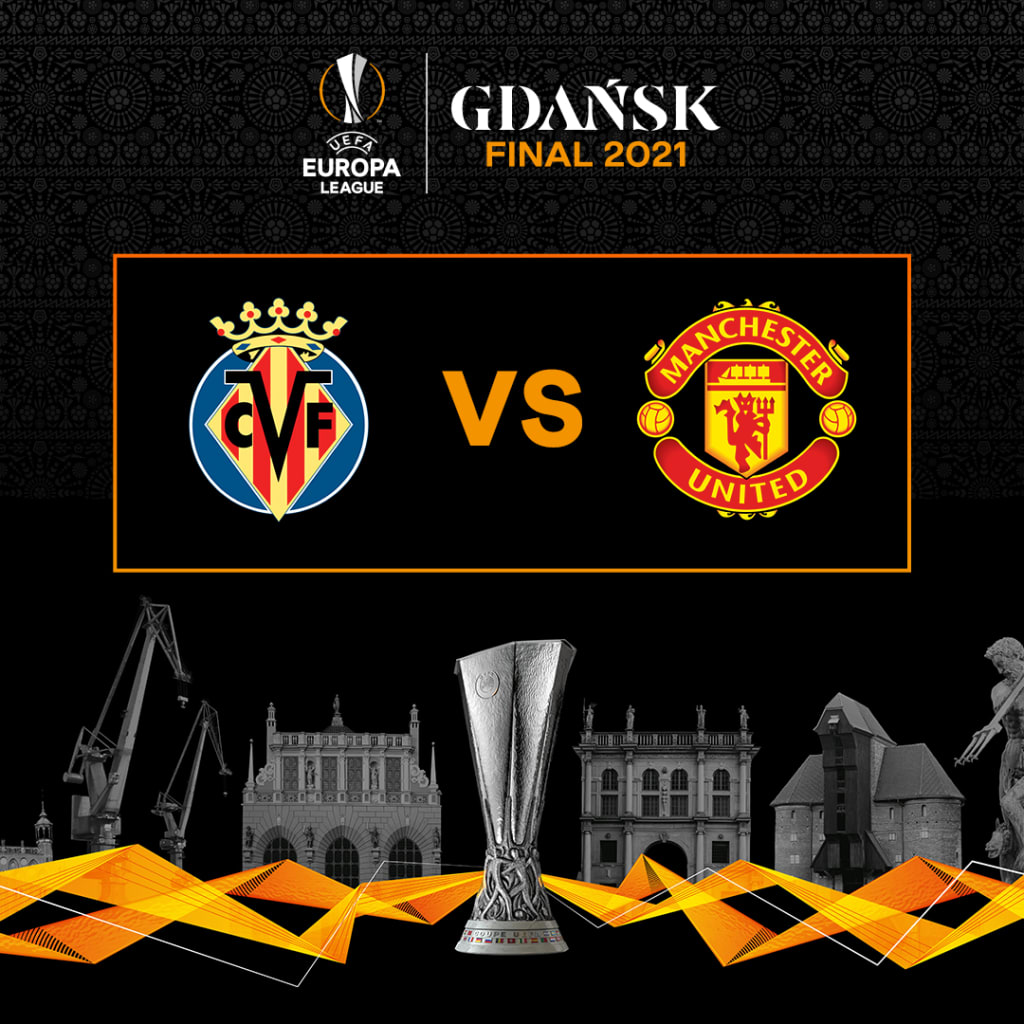 In admitting I'm a Manchester United Supporter from the Subtitle Word Go, here's my quick obligatory link for myTop 23 United Players of My Lifetime So Far Article:
Now, I must say that, that game, even just from the United Perspective, had Everything! Edison Cavani's Redemption Arc: Giving up the Free Kick that Led to Villareal's Goal, to Scoring the Equalizer, and His Penalty! Amazingly ALL 20 Outfield Players Scored their Penalty Kicks!! And we were David De Gea away from going #AroundTheHorn to the Start of the 'Batting Order' Again if you can forgive the American Parlance. I guess Penalty Kick Order would be more official. It's not really, really a thing anyways though since it so rarely happens for Sudden Death to Start Over the Order.
I feel so gutted for Marcus Rashford as well missing that damn Chris Wondolowski Quality Sitter, #TimHowardsWasted16Saves!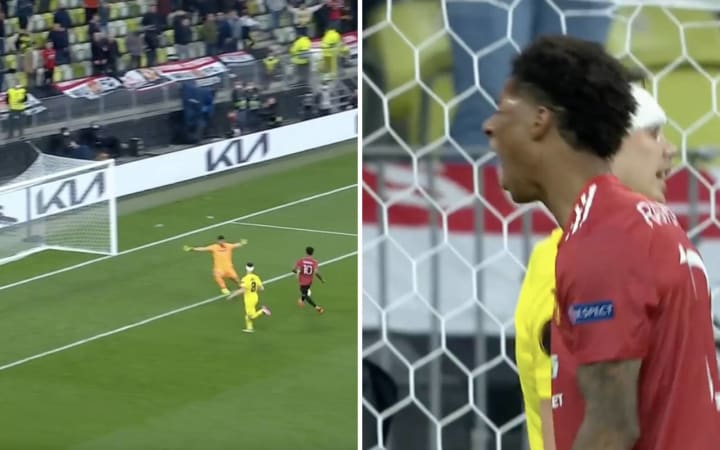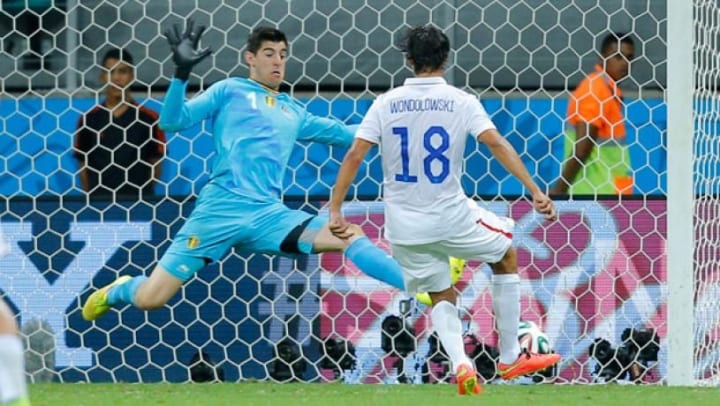 That said United Faithful overall shouldn't be too disappointed in Rashford. The team effort as a whole let down that sequence of play when we SHOULD'VE got a Decisive 2nd Goal from numerous other chances as well. Whereas Wondo was literally our only American Chance in Regulation in a Game that Belgium Dominated.
Gerónimo Rulli was in Fantastic Form for Villareal as well! It won't show up in the Box Score because we only managed 2 Shots on Goal resulting in only 1 Save for the Argentine Goalkeeper, but his positioning was frustrating and exceptional all game!! Snuffing out potential chances at ALL opportunities. And the Villareal Defense overall deserve their plaudits!!
Going in the 'Will Harry Maguire Play, if not who replaces him' debate seems to have been unnecessary as all of Lindelof, Bailey, and Tuanzebe did their parts when called upon. Villareal's Set Piece Goal was just World Class Quality Execution! Unai Emery's Crazy Dominance in this Competition deservedly continued.
Ole Gunnar Solskjær and his Inner Club Legend Striker, and his Barcelona 1999 versus Bayern Munich Legacy can take Great Pride in all 10 Penalty Kicks from the Outfield Players Going In!! Similar to my dad's observation that United's Attack has been much better about being two-footed and properly using their weak feet since Solskjaer took over; the observation that United were ALL Ready to Take and Bury their Penalties hits all the same notes!! Sadly Emery had Villareal just as Prepared! Perhaps the best Offensively Executed Penalty Kick Shootout in History as even De Gea's Failed Effort was Properly Placed. Which good on him, I'd rather him properly place it and force his counterpart to save it than to blast it into Row Zed trying to beat his counterpart!
Some are annoyed with Solskjaer for failing to make any subs until the 100th Minute. Bob Bradley used to similarly frustrate me during his USMNT Tenure. But given how the Penalties worked out how can you sit there and criticize it! He trusted the Starters with the 90, period! We lost from a well executed Set Piece and failing to take our own chances, period. This one is NOT on the Boss, #OleIn! #OlesAtTheWheel!
And can I just wax philosophical about this essentially coming down to Sudden Death Goalkeeper versus Goalkeeper Penalties for a minute!! In comparison, it would be like if Major League Baseball Decided a Playoff Spot by having Pitchers do a Bunt Derby! Your guy had the Better Sacrifice Bunt, here's your Ticket to the MLB Playoffs!!
Which leads us to what this meant for Villareal, a true bogey club at this point. In hindsight it's almost like we played a 3rd City of Liverpool Club. They're the #YellowSubmarine after all; #ADamnBeattlesSong.
Anyways, Villareal only Qualified for the new UEFA Conference League, the New 3rd Tier, through La Liga. So they were facing the prospect all match long of either Double Promotion or Double Relegation!! WHAT a Concept!! I think I'm going to like having a 3rd Tier European Competition! Think this through: they were playing the 2nd Tier Final, while only being invited/earning the 3rd Tier, with the 1st Tier #ONTheLINE! Fair Play to you Villareal, We'll See You in the Champions League next term! If UEFA rigs the pots as well as they usually do they'll probably be in our Group, lmao.
I guess my Closing Thought, besides driving home that United lost from being out-executed, is that UEFA should reschedule these Finals into a Triple-Header Next and Every Season!! College Gridiron & NFL Football Style! We've got 3 Tiers, why not 3 Saturday Timeslots!!?? It'd raise the profile of the Conference & Europa Leagues one would think!
Not to mention, picture the Nuclear Arsenal Scenario we nearly avoided this term. If Chelsea had missed the Top 4 and Arsenal Made the Final, then Arsenal's Champions League Path through the Europa League wouldn't have been assured. They'd have had to wait it out to see if Chelsea was going to Earn England Spot Number 5. No Association may have more than 5 Teams in the Champions League. So it'd have been a train wreck. Arsenal's Theoretical Trophy Celebration would've been tepid, and probably come off about as well as our United Lads all Rejecting their Silver Medals Tonight. Although in our point of view, it was brilliant!! It showed to me and the world that these players have the right mentality and they are not going to accept 2nd Place in either or any competition as good enough. And good enough gets you nowhere anyways!
But if these European Finals were all on the same day, then if Arsenal's Sweating it out: rooting for the damn Citizens in their Polish Dressing Room, then they could cut back to simultaneous celebrations if...I can't even type that!! City, Manchester IS RED!!! Go Pulisic!! Earn Back a United Strip or Two by Denying City!! Period!!
You have to wonder how much distraction it was that Rashford and Greenwood don't know their Euro 202One Fates and Southgate could conceivably take both in the England Squad and conceivably could leave both at home as well given England's Squad Depth. That's big pressure on any player, let alone young prodigies. Hope they get their places as I'd rather they get the Big Match Experience than get the rest. But then again as you may imagine; I'm a sucker for International Football! USA! USA!
If United can get out of their own way, back Solskjaer both publicly and in the Transfer Market. Then United can bounce back and grow from this, but silly season is upon us again and it's hard to be optimistic when The Glazers just tried to Destroy the Sport with the European Super League. #GlazersOut!! #WatchThisSpace
But despite this setback, we should continue to be optimistic for the players!
Reader insights
Be the first to share your insights about this piece.
Add your insights