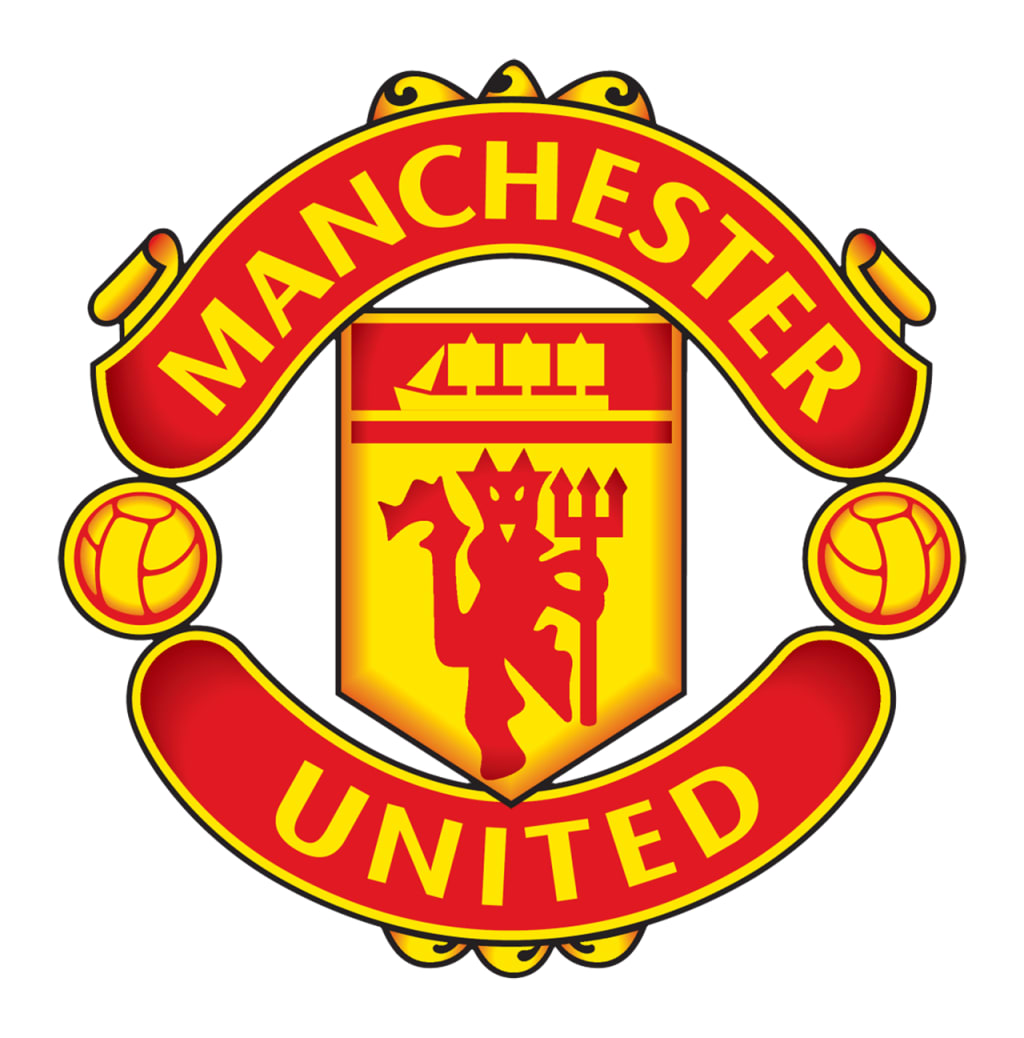 So I was trying to come up with my best possible 23 man, Manchester United Squad I've seen play on TV. It's a unique history I have with my sports supporter story. As my dad was an American Soldier based in Germany for Bosnia Tours for a few of my toddler years, my first chance to see United was on our British Channels in Germany. Ironically we didn't have any way to watch the Bundesliga, despite living in Germany, but we did go support our local team, VfB GieBen in Germany's Regional Divisions from time to time. I was very lucky getting introduced to Football before Gridiron Football. I love both, but it's an uncommon story for sure. So I was four during 96 to 97, which would've been the season, but being that young sadly I don't really remember that much 'til the Treble Year when we were back home in Oklahoma. So if your wondering where's Eric Cantona, that's the exception I'm making. I must have technically seen him play, but I was too young to remember so he's not in this team. That saves me one tough lineup decision, but there's still plenty tough choices to make. I'm going to use the squad numbers one to 23 and try to use numbers the players wore at some point in their career.
Starting XI:
GK: Peter Schmeichel #1
It's tough to split between the greatness of Peter Schmeichel, Edwin Van Der Sar, and David De Gea. It reminds me of the similar decision I'll have to make for my USMNT when I get to them with Tony Meola, Kasey Keller, Brad Friedel, and Tim Howard, who specifically was pretty unlucky his European Career started with us before Everton, instead of the other way round. Needless to say the teams I support are spoiled for choice between the sticks. And I have to admit this bias towards my countryman may be working in Schmeichel's favor over Van Der Sar. But still Schmeichel sustained his greatness with us over a longer period of time.
RB: Gary Neville #2
Right back might be one of the easiest selections for this team as Rafael never quite reached his full potential and very often in the later Sir Alex Years Centerbacks like Wes Brown, Phil Jones, Chris Smalling, and John O'Shea were being pushed wide as cover for the position. But even if the competition were steeper how many Right Backs have won the Champions League twice. Yes, he didn't play the 2nd Final, but still.
CB: Nemanja Vidic #15
Vidic is one of the undisputed world-class Centerbacks of his Era.
CB: Jaap Stam #6
This is probably one of the toughest selections, especially with Jaap only having four seasons with us. But I just personally prefer him to Rio Ferdinand.
LB: Dennis Irwin #3
Pretty similar to the Jaap/Rio debate as you couldn't go wrong picking Patrice Evra here either.
RM: David Beckham #23
And so we have our first squad number deviation as the numbers David wore for United in 7, 10, 14, 15, and 24 are all either being taken by others, not really that largely connected to him. Also 24 is > 23. So I've reluctantly given David his Real Madrid and LA Galaxy Squad Number of 23. He's the most logical one to use it out of this squad.
CM: Paul Scholes #18
Perhaps being criminally underutilized by England let to our benefit with Paul. But there's no denying that he was a complete world class midfielder for both Champions League Squads.
CM: Roy Keane #16
Our gritty match-winning midfielder doing all the hard work allowing our supreme attack more freedom and possession.
LM: Ryan Giggs #11
Any team like this without Ryan on his Left Wing would be completely absurd. His amazing endurance was probably helped by representing Wales and getting Summer's off, but still anyone with 919 First Team
Appearances is an exceptionally impressive athlete. And along with Paul and Gary he's one of Football's Very Last 'One Club Men.'
CF: Cristiano Ronaldo #7
We'll let Cristiano take the #7 and a Center Forward Role with the positional freedom to win matches for us from all his favorite attacking positions. It will forever leave a bad taste in our mouths that we were just a stepping stone to Real Madrid for him. But at least Real were his boyhood club as apposed to other Galacticos.
ST: Ruud Van Nistelrooy #10
With a dearth of attacking talent to choose from it was really tough to pick this spot. Some would say that Rooney should get the benefit of the doubt for his chemistry with Ronaldo, but Rooney even for all his greatness was never consistent enough in my opinion to make this spot his own. It's also worth acknowledging that any of Andy Cole, Dwight Yorke, Teddy Sheringham, and Ole Gunnar Solskjaer would've loved to have Ronaldo's prime overlap with theirs. I'm giving Ruud the nod over all though because of his prolific scoring record and how he completely carried the team at some points.
Subs/Reserves (Jealous of Italian Football getting 12 on the bench.):
Andy Cole #9, Ole Gunnar Solskjaer #20, Dwight Yorke #17, Teddy Sheringham #12, J.S. Park #13, Michael Carrick #19, Wayne Rooney #8, Phil Neville #14, Rio Ferdinand #5, Patrice Evra #4, David De Gea #21, Edwin Van Der Sar #22.
Reader insights
Be the first to share your insights about this piece.
Add your insights