Best Ways to Make Foundation Appear Smoother
7 Simple but Effective Ways to Make Your Foundation Application Smoother and More Flawless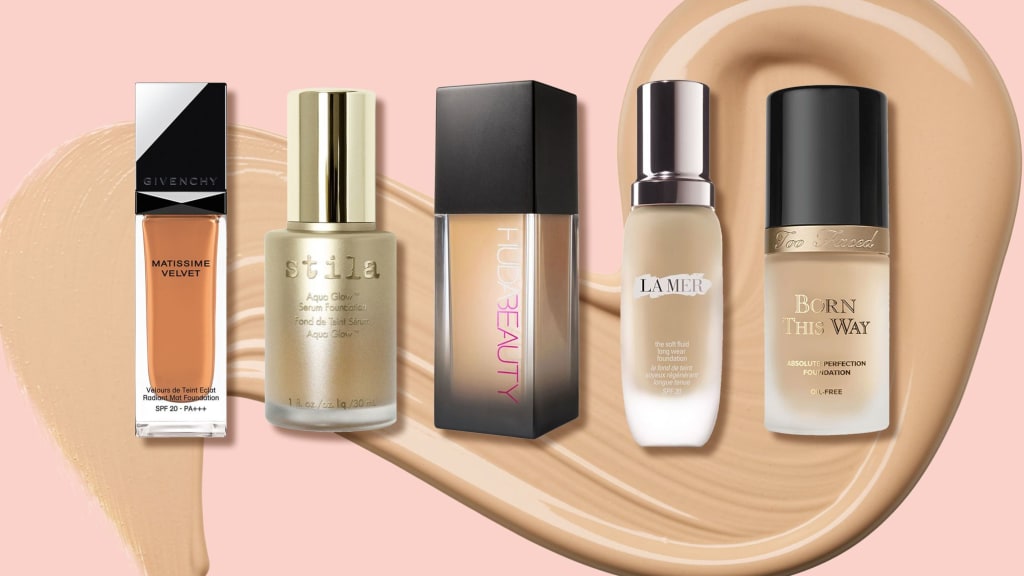 Growing up, and being one of those girls that loved to experiment with makeup, I definitely went through my fair share of picking wrong foundation shades. To add on to the agonizing thought of having my face be orange and my neck be white, I could never achieve such a flawless-looking base that we all desire. Through less time than I'd actually like to admit doing research, I was able to come up with seven simple ways that have major impacts in your foundation application.
Ditch the cake and the textured skin and easily achieve a smooth application.
*Number 1*
The hair on your face causes your foundation to look uneven and textured. Solution? Get rid of it. You could shave or wax or thread or laser or book an electrolysis appointment, whatever you do, when the hair is gone you will see a noticeable difference in your application. It's pretty self-explanatory; no hair means smoother skin and smoother skin means smoother foundation application.
*Number 2*
Primer is your best friend after the razor you probably used to shave your face. (Not recommending that this is the method you opt for.) Primers are made specifically for smoother application and don't be afraid to load a lot on there.
*Number 3*

Moisturizer. Need I say more? Softer skin will help the foundation glide smoothly across the skin and there won't be a war zone on your face because there shouldn't be any dry or crusty patches that will irritate the application.
*Number 4*
Use a SPONGE. Or a beauty blender. Anything but a brush. The bristles won't give you as smooth as an application as a sponge would. Also, make sure the sponge is damp and make sure to dot little blobs of foundation onto your skin and not apply the foundation directly onto the sponge.
*Number 5*
Try to keep it easy with the concealer. I recommend liquid foundations or sponge foundations and if concealer is a must for you then I suggest applying only the amount necessary wherever necessary and blend it out like crazy. Concealer usually has a thicker consistency and this does interfere with the application of foundation. REMEMBER: Less is more, in this case.
*Number 6*
Set it. Setting spray is a must. I know the Urban Decay one adds a flawless finish to your look so you might want to spend your next paycheck stoking up.
*Number 7*
GOOD foundations. Youtube is the perfect source for finding the best foundations; ones that give a matte finish, ones that give a dewy finish, ones that have high coverage. Especially if you have a BUDGET, you can search the best foundations that won't break your wallet's heart.
-
So these tips, if you didn't already know, have a major impact on your overall makeup turns out. I hope this was helpful and that you learned something that you possibly didn't know before.
Quick little note: So, I have acne and I just wanted to add that having bumpy sort of skin does play a part in how flawless your foundation will look. I have found that the foundation tends to look flawless on girls who have smooth skin all over however I don't want you to let this bring you down. Honestly, if you have acne, girl don't even worry about wearing foundation let your skin breathe because I'm telling you now acne doesn't make you look ugly and you can focus on your curing your acne rather than covering. Nevertheless, I can't stop you from reaching over, grabbing that bottle and smearing it all over hoping that we'll look good so if you want to or like to wear foundation then these tips will still help.
Best of luck xx