Best Hair Masks for Curly Hair
Being in the market for some of the best hair masks for curly hair can sometimes be overwhelming, but there is nothing like finally finding the perfect formula for your hair texture.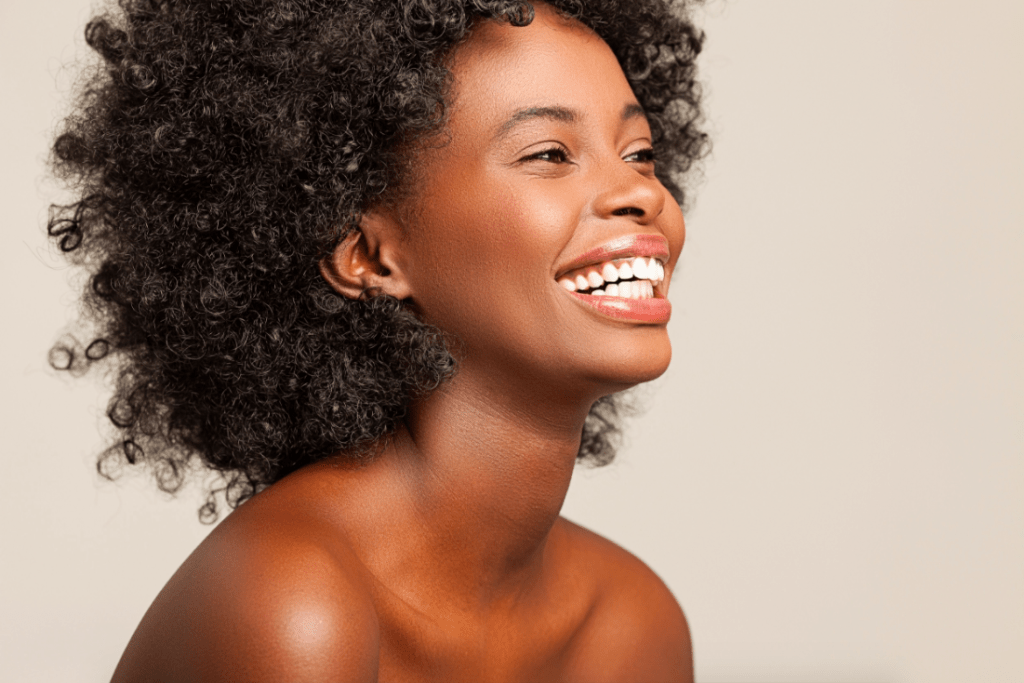 Sometimes it feels like the beauty industry forgets that curly hair exists. With the majority of products on the market being geared toward pin straight hair, finding the ultimate hair masks for curly hair is definitely a feat.
From high end to drugstore, we have narrowed down the products that don't weigh down your curls, and rather gives them that needed boost. With incredible formulas made of the best ingredients, these ten masks are well worth trying out. They'll transform your curls in just 20 minutes.
First on our list of the best hair masks for curly hair is by Oribe, a well-respected brand in the hair industry. Created to provide you with soft, shiny and ageless hair, the mask will penetrate each of your strands to rebuild the fibers.
A remedy that is meant to provide body to your hair, it is both cruelty-free and vegan. Plus, you can use it on colored and keratin-treated hair. And, it will provide a bit of UV protection.
More of a luxury item, Kérastase's Discipline Curl Ideal Masque is one of the best hair masks for curly hair for many reasons. If you are looking to control frizz and volume at the roots, this mask will allow you to maximize your hair's look without risking greasy roots.
Strengthening fiber from top to bottom, your hair will look smooth and bouncy with weightless curls. Apply two coin-sized amounts to your washed hair and massage it into your hair with your fingertips. It'll only take five minutes for you to see your results.
Created specifically for curl perfecting, this mask by Hairgurt has one of the best formulas on the market. Formulated to create bounce and manageability, the mask will increase your curl's elasticity as well as strength.
Chalk full of probiotics and nutrients, this mask will rejuvenate your hair and provide it with the moisture it needs. As both a deep conditioner and a hair mask, the product features quinoa that will help revive your hair's color and freshness.
The Hydrating Argan Oil Hair Mask and Deep Conditioner for Dry or Damaged Hair by Arvazallia might be a mouthful, but it is certainly one of the best hair masks for curly hair on the market.
As a detangler and moisturizer, the hair mask is meant to provide soft and silk hair textures. Plus, it is guaranteed to restore the strength in your hair, no matter how over-processed and damaged it might be. And, it will improve elasticity in your curls, bringing back the bounce they need.
Are your curls in need of some recovery? This mask has you in mind. Made by Ouidad, the hair mask is an extreme remain product that provides some of the best ingredients to create soft and bouncy curls, all day long.
After just one use of a 10 to 15 minute treatment, you can even use this product as a regular conditioner, and leave it in for three to five minutes. Simply apply from the roots to ends, and comb through your hair. Use the mask twice a week for the best results.
A brand with a focus entirely on curly headed cuties, the Heaven in Hair mask by DevaCurl is one of the best hair masks for curly hair. A great mask for those of you who have curls in dire need of hydration, this product will bring life to even the driest hair.
With its intense moisture treatment, the mask provides rich and creamy deep conditioning that will provide long-lasting moisture. Thanks to the cupuacu butter and murumuru butter, your hair will remain protected and shiny all day long.
Argan oil is a great ingredient to look for in a hair mask, and this product by ArtNaturals is all about the Argan oil, but that's not all. Including both jojoba oil and aloe vera, this mask will deep condition your curls and provide soft, healthier looking hair, that is infused with keratin protein for strength.
Leaving your hair feeling soft and luxurious, this mask will restore damaged and weakened locks that have been over-processed. And after a few uses, your natural shine and shape will return.
A very affordable option for one of the best hair masks for curly hair is brought to you by the drugstore giant, L'Oreal. Guaranteed to show results after just one use, this total repair, damage-erasing blam is used to repair split ends, dullness, dehydration, roughness, and weakness, what L'Oreal refers to as the "five signs of damage."
Providing soft and smooth hair with daily use, the balm works best with the system of the Total Repair shampoo, conditioner, and treatment. Plus, it can repair up to a year of damage.
Living Proof is yet another one of the best brands to accommodate curly hair. And their restore mask treatment is used best for restoring dry and damaged hair, as well as reviving your curls. As a great way to improve your moisture, you will use this mask on clean and wet hair from the roots to ends.
For best results, you only have to use this once to twice a week. Plus, it will protect your hair from future damage in just one use. And forget about dealing with dry and shapeless curls ever again.
Last, but not least, on our list of the best hair masks for curly hair is by Shea Moisture. Their raw shea butter deep treatment masque is infused with sea kept and argan oil. As an intense treatment for your curls, it will provide dry and damaged hair with conditioner and deep moisturizer.
Great for treated hair and natural hair, the formula is completed with raw shea butter as well as natural botanicals that will allow you to restore the natural lipids in damaged hair. Be sure to use it on wet and clean hair, and apply generously, for up to 30 minutes to see best results.