25 Best Beauty Gifts for $25 and Under in 2018
Want to get your friend something special, but not sure what? Check out our list of the best beauty gifts for $25 and under.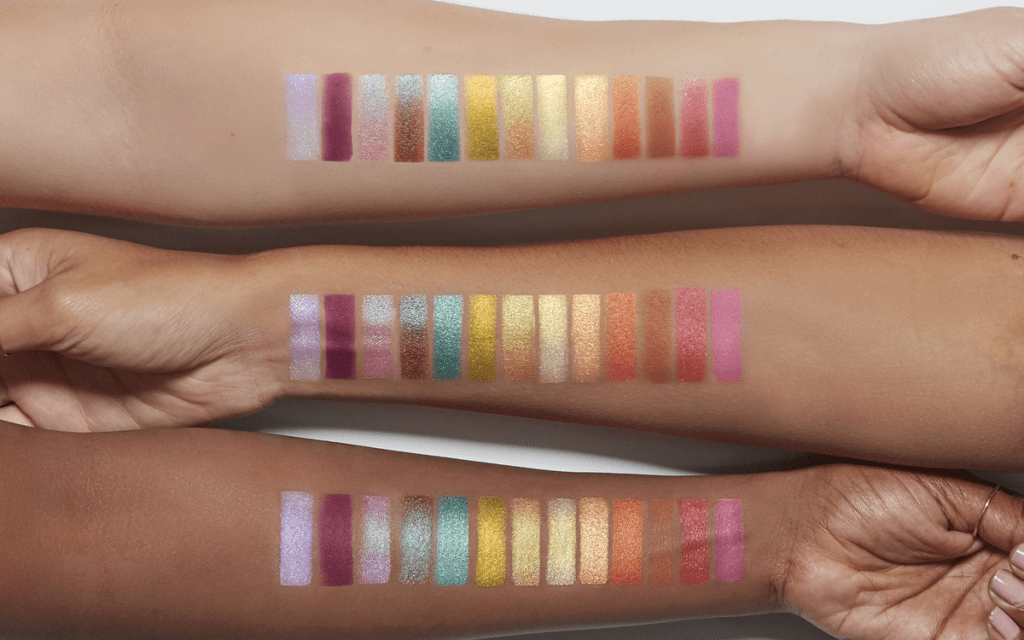 If there's one thing most people love to get, it's a gift that allows them to pamper themselves. Lo and behold, the beauty industry is chock-full of products and goods that allow you to show your body, hair, and skin a little extra love.
Gift-giving for beauty fans has never been easier, nor has it ever been so easy to do. Not sure what to get the spa lover in your life? These beauty gifts for $25 and under will be sure to please.
Too Faced is one of the most popular beauty brands for casual looks and long-lasting makeup that will ensure you're Instagram-ready in a pinch. Their gift sets, which are available at Sephora, make for some of the best beauty gifts you can get for $25 and under.
For example, the Too Faced Is My Life Set has become a fan favorite for giving you all the tools you need to get that glorious sun-kissed glow everyone loves so much. The beach babe in your life will love you for this.
One of the hottest new Korean beauty brands you can try is I Dew Care, a skincare line that's totally dedicated to keeping you as fresh-faced as possible. Their clay masks are their most popular products, and now, you can try all of them.
Their Mini Magic Clay Mask 5-Pack is the easiest way to sample their products and also find the mask that suits you the best. Your friend will love it.
Clinique's fame has come from the multitudes of Hollywood actresses and models who swear by their three-step skincare plans, and you know what? We can't hate on this old school brand. It works wonders and is backed by science to do so.
If you're looking for a skincare gift that works well, why not get them an Introduction Kit? They'll be hooked and they will thank you for that.
Fenty Beauty has spread like wildfire throughout Instagram, but that's not why you'll love it. This beauty line is known for having cosmetics that are universally flattering—and that's what makes the Bomb Baby Mini Lip and Face Set one of the best beauty gifts available for $25 and under.
This cute little kit is small enough to fit into your purse, but packs a powerful punch of color and illumination. Go ahead, get that glow. You know you've been wanting to shine bright like a diamond.
The Body Shop's free trade, ecologically-friendly way of doing business makes it a hit among sustainable beauty fans. Their gift sets are notoriously good, yet affordable, which is why at least one of their kits had to be featured as one of the best beauty gifts for around $25.
Anyone who's smelled the juicy, tasty scent of their Strawberry Festive line will understand why this bath kit is a must-have. It's gonna make you decadently delicious.
You can never have too many palettes of eye shadow, especially when they're some of the best eye shadows you can buy. Tarte made a beautiful palette that offers all the most versatile colors, plus one or two special ones for an added pop of color.
This eyeshadow set goes from day to night effortlessly, and will quickly turn into a staple for your friend's look. Need we say any more?
Too Faced's most popular mascara has become a staple on runways, in front of cameras, and, of course, on the faces of almost any major media personalities. This mascara is called their Better Than Sex Mascara, and as you can imagine, the company wants to cash in on its cheeky name.
What has a better time than a bunny? We don't know, but this adorable gift comes with their (in)famous mascara and a bunny-eared makeup bag for a touch of wild style.
The mermaid craze has yet to die down, and that's great news for shoppers looking for a wonderful gift. One of the best beauty gifts for $25 and under that you can get with this surreally pretty theme is a set of makeup brushes.
Apr.Fairy's 10-piece set will help your makeup-loving bestie feel like Ariel from The Little Mermaid—minus the whole "sea witch" issue she had to deal with.
Huda Beauty might be a newcomer to the mainstream, but that doesn't mean they can't make some seriously impressive products! For women who want to show off a juicy pout that looks ready for the camera, their Contour & Strobe Lip Set can't be beat.
This three-piece set gives you all the tools you need in order to create Instagrammable effects with a high-gloss finish that even Kylie Jenner would be jealous of.
Looking great can be fun, but if you smell foul, it still won't be attractive! Thankfully, there are some pretty neat perfume sets you can buy without breaking the bank—including some designer offerings from Marc Jacobs.
If you love the flowery, old school smell of Marc Jacob's Daisy line, we have some good for you. The designer's now offering a gift set featuring his work for under $25!
Philosophy's whole shtick is making world-class shampoos, lotions, and bath products that have a delightfully fresh scent. Their Pure Grace set, for example, is known for giving your body a pampered feel while imparting an ultra light fragrance.
Anyone who loves smelling fresh and clean will gracefully accept this gift set. It's just that good.
Facials are a must, especially if you want to have smooth skin as you age. Oddly enough, one of the best jade rollers on the market also happens to be a great gift to give your spa-going buddy.
This jade roller from Kalon Glo will help reduce puffiness, soothe inflammation, and just does wonders for any facial experience you want to have.
Sephora knows how to make seriously awesome beauty gifts. The upscale cosmetics store came up with a cool way to help people find a new fragrance using their Perfume Travel Sampler series.
Using this sampler is simple. Inside are seven featured fragrances that your friend gets to sample. Once they try all of them (at their own pace, of course!) they get to use a gift certificate that gives them a rollerball of their favorite pick.
If your friend is looking for a serious beauty haul that's affordable and effective, you might want to check out the Ulta Beauty Favorites Kit. This kit features all of Ulta's store brand makeup hits, including their highlighter, mascara, brow kit, eyeliner, and mattifying spray.
Simply put, this kit offers you a look in a box—and a good look at that!
Ever notice how there are never enough shades of brown for that perfectly natural smoky eye? Morphe sure as heck did, and that's why they created a massive palette of ultra-creamy, ultra-pigmented eyeshadows that blend seamlessly into a natural look.
Brown is universally appealing as an eyeshadow. If your friend loves brown eye shadows that make eyes pop, they'll find this to be one of the best beauty gifts for $25 and under.
Matte lips are in, and that trend is definitely not showing any sign of slowing down. The problem with nude lipsticks and lip colors is that they often dry out pouts. BareMinerals created a lip-color formula that manages to moisturize without resorting to gloss.
People who love the natural and day-to-night look of matte lips will be happy to know that this quartet of mini mattes is available under $25. They suit every face, look great, and can be tucked away in a small clutch effortlessly.
When it comes to creating awesome skincare products, you really can't get better than Peter Thomas Roth. This brand has become famous for delivering great results while also offering up an extremely stylish appearance to their product packaging.
Believe it or not, the ultra-luxe brand has managed to whip up a mask collection that just squeaks in at $25. Six different masks are added to this kit, each of which serves a different purpose. Your friend will adore it—and so will you, if they're willing to share.
Moschino's unique flair for pop art has gained it a bit of notoriety among both fashion fans and beauty fans alike. The designer and perfume house keeps it up with their unique "spray bottle" perfume bottle collection.
It used to be that buying Moschino meant shelling out hundreds. Now, you can get this adorable duo of spray bottles of the house's two biggest hits for under $20. Life is good, isn't it?
Nudestix's contouring sticks have become a go-to for models who want to add a little extra definition to their cheekbones. Their lip sticks are now starting to get that same amount of notoriety, and they manage to be delightfully affordable.
The Everyday Nudes Mini Lip Kit is a perfect gift for people who want to try up-and-coming beauty products before they go full size. Your friend's lips will thank you.
Moisturizer isn't just for your skin. Your hair needs some love too! Sephora's most popular hair creams and frizz-tamers have been compiled together into one of the nicest gift sets they offer.
Grab your blowdryer and this gift set, and you'll have locks that will look ready for the runway. This is the easiest and most luxurious way to stop hair breakage due to DIY blowouts.
E.L.F, also known as Eyes Lips Face, has become one of the most popular budget makeup brands in America due to their epic quality and low, low prices.
If you're looking for an affordable skincare routine that actually does what it's supposed to do, you're going to adore their Skincare Kit. It cleans, reduces acne, and soothes your skin perfectly.
Glamierre's indie brand has been gaining a lot of traction for their bright colors, cute palettes, and creamy glitters. For girls who want to add a touch of pink to their face, Glamierre's unique Passion Berry Eyeshadow and Glitter Palette is a must-see.
With pigments that would make Jem, and the Holograms, feel truly, truly outrageous, it's a great gift for anyone who has a flair for the wilder side of life.
They say the eyes are the windows to the soul, so it makes sense that many makeup artists take extra care when it comes to making them stand out. Eyeko's simple eyelash care kit seems like it's pretty basic, and offers results that are anything but.
If you want to see the power of awesome lashes in full swing, then this is one of the best gifts you can give to yourself.
The brand BH Cosmetics is one of those closely-kept secrets of beauty insiders, and it's easy to see why. Both their cosmetics and the brushes they offer are known for having high quality workmanship with low, low price tags.
This holographic pouch carries 12 different brushes that are perfect for putting together a look that will slay. Unicorn-themed fans will find this brush set to be awesome, as will hologram fans.
Finally, we can't really have a list about awesome beauty products without tossing some cool nail polish into the list. Holographic nail polish is the newest trend to hit the scene, and that makes a duo of holographic nail polishes one of the best beauty gifts for $25 and under that you can get your trendsetting friend.
Nails Inc. allows you to get that holographic look flawlessly—on your nails.
makeup

Sasha Konikovo
Born in the Ukraine and currently a citizen of New York City, Sasha Konikovo has become obsessed with makeup, fashion, and anything that keeps her svelte figure looking sharp. She hopes to marry a billionaire and have a lifestyle like Paris Hilton soon enough.
See all posts by Sasha Konikovo →