10 Smart Ways to Save Money on Makeup
Makeup is something you use almost every day, but if you don't know ways to save money on makeup, then there's a chance you'll end up broke.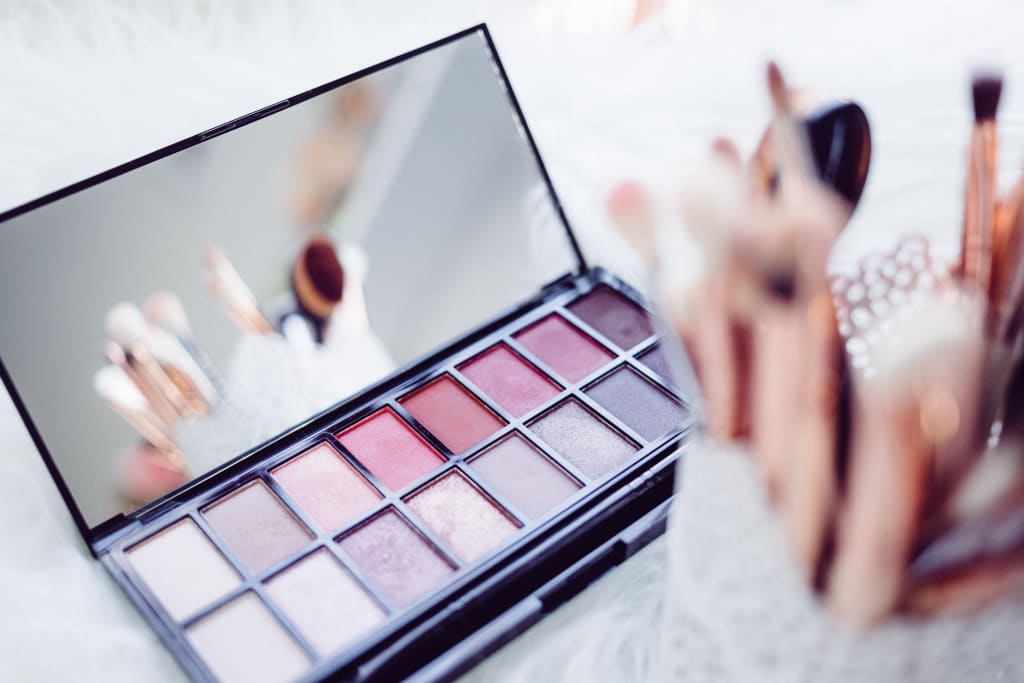 Believe it or not, there are plenty of ways to save money on makeup. It's something that us ladies are buying all the time, but the high prices make it almost impossible to refresh your product with the trends that are in. What's a girl to do if you can't get the makeup that you want at a price that you love? The first and only step is to taking a deep, relaxing breath; it's not as hard as you might think to find makeup for a fraction of the price.
Shop the sales.
Maybe one of the easiest ways to save money is to shop the sales. Whether you are finding the products online or in the department store, if you shop when the makeup has some discount codes, you'll come up ahead. Even the trendiest pieces of makeup go on sale on a weekly or monthly basis, so if you can buy makeup when the time is right, then you can save money. Plus, if you check all the different stores, there is almost always a good sale happening somewhere!
If you find yourself shopping at one or two stores quite frequently, it also pays off to join their rewards' programs. They will send you emails with discount codes that you can use on your favorite products to get them cheaper, and on holidays or your birthday, you may even get special codes that will help you slash those high prices for good.
Stretch your products.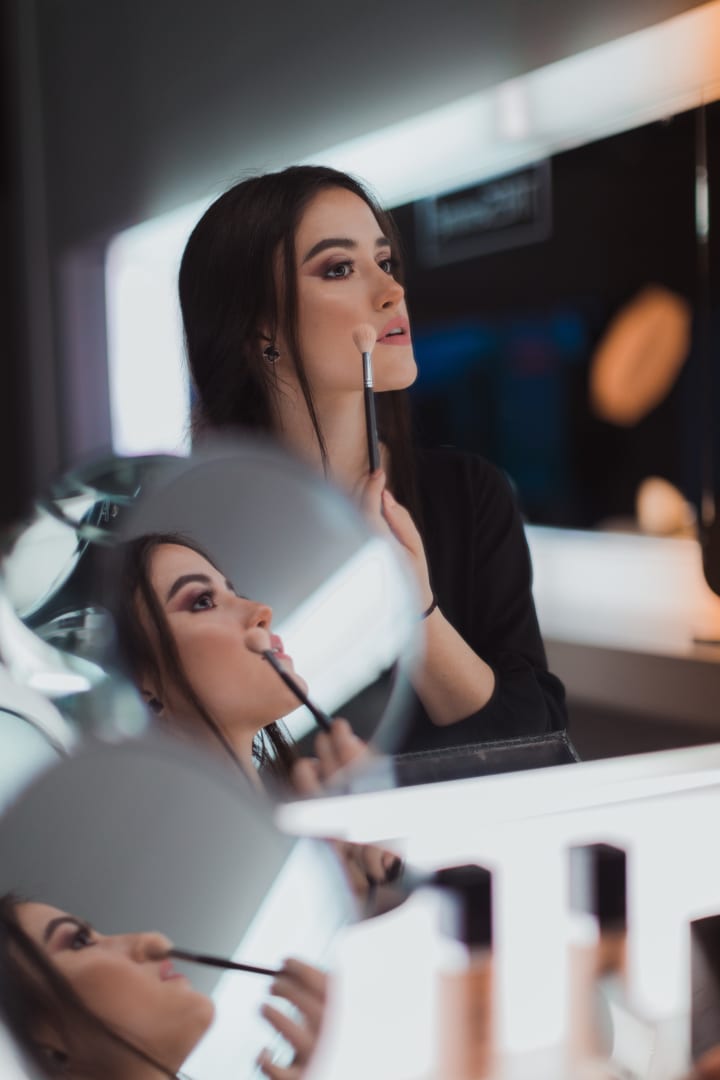 One of the easiest ways to save money on makeup is to make sure your products stretch. One way to do this is to mix your foundation with lotion or sunscreen. Mixing it with another base will make it a lighter coat on your face, but it also helps to keep your skin happy. It's like making your own BB cream, and a lighter coat of foundation on your face is never a bad thing.
Learn to use primer.
This is one exception to the rule. It does require you to purchase another product, but it will save you in the long run! Buying makeup primers that'll give you an all day look for your eyeshadow and foundation is especially important. Without it, it doesn't go on smoothly, and you'll have to use more product in the long run. Buying primer will actually save you money in the long run because you won't have to use as much of your expensive foundation from department stores.
Did you know that when you think you are finished using liquid products, you are leaving a ton behind? It's true, you are! There is so much product leftover in the bottle that you usually cannot reach. Thankfully, there are now amazing makeup spatulas that you can use to reach the remaining ounces of liquid makeup. They are slim and small, and they will help to scrape out all that remaining product. This is especially important if you are buying expensive products to begin with!
Go makeup free.
It might not be the most appealing thing to go au natural, but it's great for you skin and your budget. If you go makeup free on those days that you are just hanging out around the house or running a few errands, you could be saving yourself from spending more money in the long run. It's an easy way to save on makeup, and you don't even have to do anything differently!
Buy your favorites in bulk.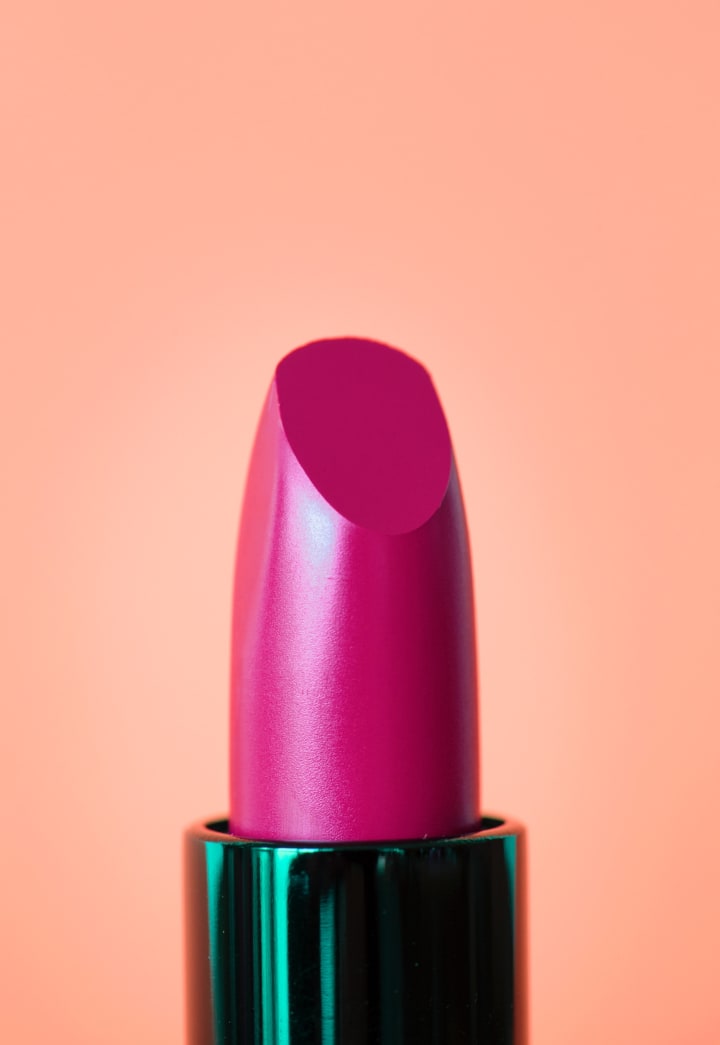 We all have that one product that we couldn't live without. Whether that's your foundation or your eyeliner, as soon as it goes on a really good sale, stock up! This is a product that you know you love and that you use at every possible opportunity, so there's no reason that you should be buying them whenever you run out. Everyone knows one of the best ways to save money on makeup is to buy in bulk when the price is right.
A lot of the time, it's cheaper to buy products online. When you see an online sale, you can always call and check the in-store price, but online almost always beats it! Plus, if you buy enough or have a code, you won't even have to pay shipping. That'll save you a few extra bucks as well.
Ask for samples.
Wouldn't it be awesome if you could get free makeup? Well, it turns out that a lot of times, you can! If you want to try out a product and you're not sure if it's going to be a good one for you or not, why should you have to pay money for it? If you go into a department store or other specialty makeup stores, they will give you samples if you ask for them.
These free samples are the perfect way to try out a product and see if it will be good. It saves you money on makeup, and also gives you a little trial of the product before you commit fully. This is also a great way to try and see which shade is best for your skin. Beauty products come in a ton of different colors, and it's sometimes hard to get the correct shade for your skin tone. With free samples, you can mix and match a few different shades or see if the one you think will work actually does.
Be more minimalist.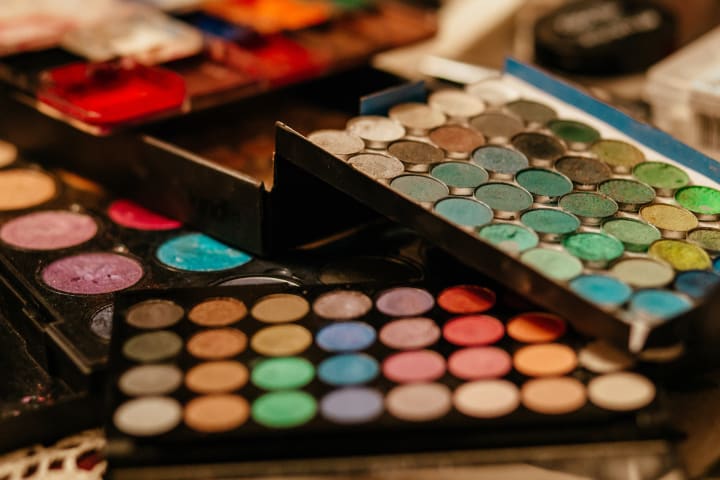 Is it really necessary to buy every product that goes viral? So many of us love to experiment with makeup, and there isn't anything wrong with it, but it does hurt us when it comes to saving money. If you clean up your makeup bag and become more minimalistic, then you won't have to waste money on the expensive products that you may never use more than once or twice. This doesn't mean you have to go and throw out all your expensive makeup! Just maybe don't buy every product you see the next time you go shopping.
Check out the dollar store.
You don't have to spend a ton of money on makeup for it to look good. There are plenty of cheap makeup brands that are just as good as designers at the dollar stores that will still do the job right. And, if you shop at the dollar store frequently enough, you'll sometimes see quality products that sold out in higher end stores, or after the brand you like got in a new line of products.
While you may not want to shop for all your beauty products at dollar stores, it doesn't hurt to look and get some things here and there. It's especially good if you are getting a novelty item that you don't plan on using more than once or twice. Purple eyeshadow? Black lipstick? Well, it doesn't make sense to spend a lot of money on things like this. Go to the dollar stores and see what you can find there. Whether it's for a fun item or something you think you will use frequently, there's nothing wrong with saving money when you can.
Repurpose the old.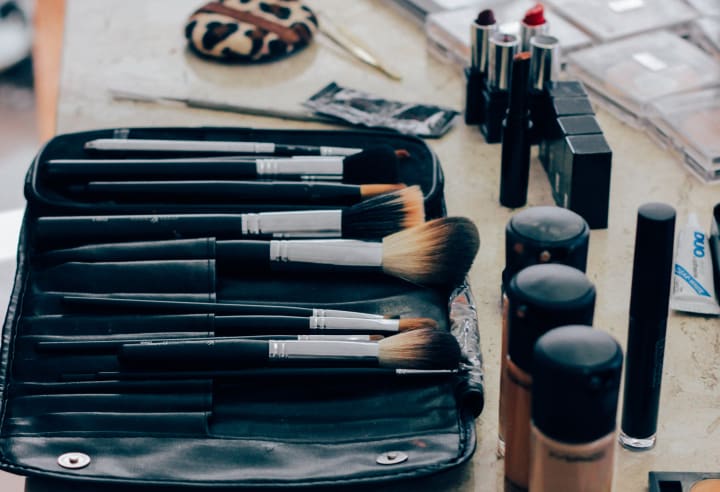 If your makeup bag is becoming a little similar to Mary Poppins' bag, it's time to go through your products. We all become a makeup junkie every once in a while, and it's hard to keep a minimalist makeup bag happen when there are constantly new styles coming out. However, if you go through your bag, you might find some makeup that could be repurposed into something completely different.
This isn't as hard as it sounds. If you find some black eyeshadow that you think you'll never use again, try using it as eyeliner instead. Eyeshadow does great in the waterline of your eye, or you could mix it with a little water and use it as liquid eyeliner for that perfect cat eye. Another example would be to use that light, shimmery eyeshadow you never use as the perfect highlighter for your face. Buying makeup is especially fun, but going through your bag and seeing what you can create from hair and makeup lifehacks every girl should know is even better.
Depending on where you shop for makeup, it can get pretty pricey pretty quickly. You think you go in for one thing and end up buying four or five! You're not alone in this, but we all want to see money in our bank accounts as well. That being said, know when to splurge. If you have an all time favorite product, don't try to ditch it for a sad duplicate that isn't nearly as good. When you find something you love, don't be afraid to commit to it. Otherwise, skip out on those novelty items, buy in bulk, and get creative with all the ways to save money on makeup.