10 Expensive Highlighter Palettes Worth Buying
In the long run, expensive highlighter palettes cost less than cheap ones.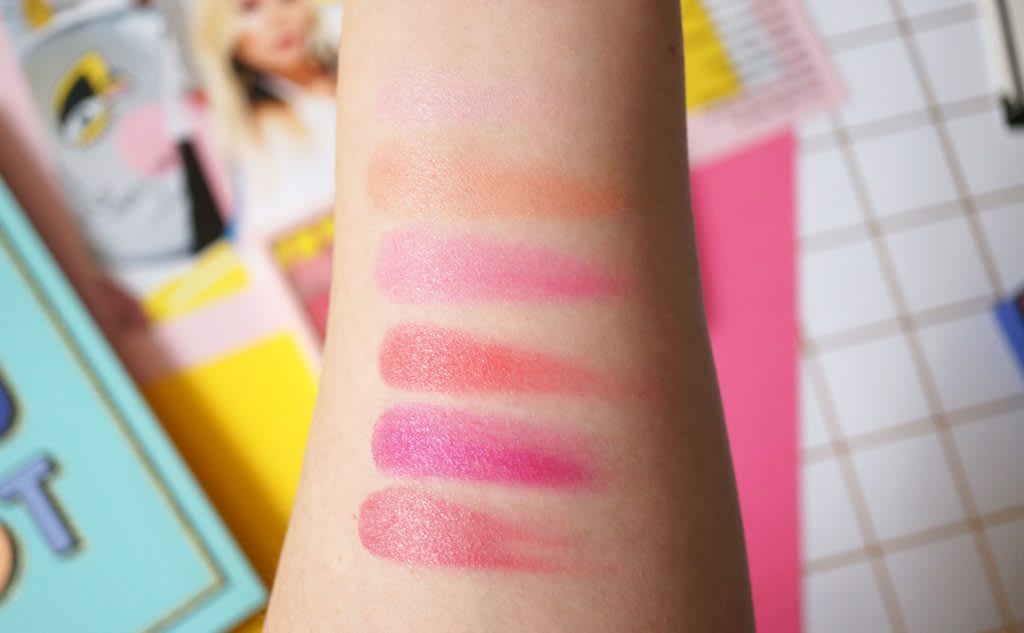 Beauty products are not cheap. Even cheap makeup is expensive. Think about it; how many times have you given an inexpensive highlighter palette the benefit of the doubt, bought it, and then realized that it's no good?
The expensive highlighter palettes worth your money are the ones that will last the longest throughout the day and through the year; they are good for your skin and were not tested on animals, and they were formulated using the best technology to ensure that you, the customer, get what you pay for.
If you don't immediately go out and buy another highlighter palette as soon as you realize the first one is bad, then you still lose money because you have to do so many touch ups each time you wear it that you'll end up consuming it faster.
What's the solution? Splash out some money on a nice highlighter palette. Buy palettes made by ethical brands who strive to make the best beauty products imaginable—ones that feel expensive, smell expensive, and that transfer that luxury to your skin.
Whether you're a professional makeup artist or you like to glam yourself up on the weekends, do your due diligence to get your money's worth and that your hard-earned cash is going into the right pockets.
Those qualities are true for all of the highlighter palettes that I'm about to share with you. I know that you will fall in love with at least one of them.
L'Arbre Illuminé Palette is a timeless blusher and bronzer palette with a selection of six shades of pink that illuminate fair skin tones the best. Its silky, color-rich powder highlighter shades are easy to blend and apply using your fingers or a soft brush. If you want to try using it with a brush, there are many sets of makeup brushes that you can get on Amazon.
Chantecaille is a French family-owned beauty brand. L'Arbre Illuminé means "The Illuminated Tree" in French, and, when you open the beautifully designed box, a funky, three-dimensional tree pops up.
Chantecaille's luxury beauty products are costly, but not without good reason. A percentage of the money you pay for their beauty products goes toward charities which share Chantecaille's mission to create and harness a more sustainable planet.
L'Arbre Illuminé Palette is cruelty-free, and the smooth formulation includes only the best ingredients, which do not include phthalates, sulphates, detergents, mineral oil, petrolatum, palm oil, synthetic colors, synthetic fragrances, or GMOs.
Oribe's expensive highlighter palettes are always worth it, but when you put their Illuminating Face Palette on your face, your skin feels noticeably firmer and more moisturized. The Illuminating Face Palette is dermatologist-tested and suitable for all skin types and tones.
The three-in-one pressed powder palette includes highlighter, blush, and bronzer sections laid out in a gradient. It's easy to access each component individually or blend two or more together.
You just need to sweep a light portion of powder over your face to give yourself a stunning complexion. Even after a month of daily use, there's barely a dent on the surface of my palette.
Oribe is a cruelty-free company. The Illuminating Face Palette formula is gluten-free, paraben-free, and petrolatum-free. It's infused with fruit oils, but no mineral oil.
Pat McGrath's incandescent Sublime Skin Highlighting Trio will make you feel like you've been hit by a ray of sunshine in an enchanted fairyland forest.
This palette illuminates all skin tones. There is enough powder in this three-piece palette for you to use as your primary highlighter kit, but feel free to save it for the few times a year when you feel like getting up to mischief.
You can use the shades individually for a minimal look, but the swatches are very easy to blend; the powders spread like butter over your skin. Use it to add unparalleled radiance to the high points on your face and shoulders. A little bit goes a long way.
Pat McGrath is hailed as one of the most famous makeup artists of all time and has been making a stir for over two decades.It's impossible to flip through any beauty magazine without seeing any of Pat McGrath's work. Her brand is cruelty-free and it's worthy of your business.
Chantecaille's Les Paillettes is a special edition powder highlighter palette that looks and feels like mineral-rich moondust. It includes two shimmery shades: rose gold highlighter and sheer pink shade with micro-pearl pigments that add a natural shimmery glow to all skin tones.
If you're still a little unsure about how to best apply this palette, there's an art to contouring and highlighting that you can follow and look glamorous without the guesswork.
Expensive highlighter palettes that will make the world a better place are hard to come by. Chantecaille is different; a percentage of the money Chantecaille makes from their beauty products gets forwarded to charities who also strive to make a more sustainable planet. Chantecaille has never tested on animals.
Chantecaille cares about everyone. Their beauty products, including Les Paillettes, flatter all skin tones. Chantecaille products are green and nontoxic. You won't see phthalates, sulphates, detergents, mineral oil, petrolatum, palm oil, synthetic colors, synthetic fragrances, or GMOs on any of their ingredients list.
Makeup artist Terry de Gunzburg has been at the forefront of the beauty industry for over 30 years. A creative mind with a scientific background, she is the brains behind many of the most timeless and iconic beauty products that exist today, including Touché Eclat in 1992.
The Gem Glow Trio Compact Illuminator is a limited edition powder highlighter palette that couldn't have been formulated to such perfection without Terry's expertise. The seductive effect you get when you brush this powder on your face is unparalleled.
Even the most expensive highlighter palettes sometimes fail to create one palette that creates a long-lasting and jaw-dropping glow across all skin tones.
The casing is equally attractive, but the best part is its size. You don't need to carry it around with you everywhere because the formula is insanely durable, but with that said, it is perfect for those of us who love to travel often with as little luggage and as much style as possible.
Do you agree that we would save a lot of money on makeup if we didn't have to do touch-ups throughout the day? Expensive highlighter palettes like Beauty Glow actually get the job done and ultimately save us money.
You don't need to be a professional makeup artist to turn yourself into an ethereal daydream with Charlotte Tilbury's Beauty Glow. The palette is a selection of bronze and rose gold powder highlighter and eyeshadow. Each shade in this palette tells you where to apply it.
Beauty Glow promotes healthy skin and enriches all skin tones, but if you're in doubt you can head over to the Beauty Glow page on Charlotte Tilbury's website to see how the palette looks on a model with your skin tone. It looks as beautiful in photos as it does in real life.
"Our eyes are intrinsically trained to spot divine proportion and immediately associate it with beauty and harmony." – Anastasia Soare
Anastasia Soare is the Founder and CEO of Anastasia Beverly Hills known for revolutionizing the way we shape our eyebrows. Her luxurious beauty creations are based on the concept of the golden ratio, or beauty that is created by balance and harmony.
Anastasia Beverly Hills' highlighter palettes, particularly the Sun Dipped Glow Kit, are clearly aligned with Ms. Soare's dedication to the golden rule.
After all, the purpose of highlighters goes beyond adding a sun-kissed glow to our high points; highlighter helps us create harmony and balance throughout the face and body.
The four neutral shades in this palette are easy to apply and blend. If you love subtlety, this palette is for you. The lightweight and refined powder swatches give a long-lasting ethereal radiance to all skin tones.
The pans are magnetic, so you can take them out and rearrange them to suit your needs and preference. All shades in the Sun Dipped Glow palette are vegan and cruelty-free.
Look no further for a luxurious strobe powder highlighter palette. The Neo-Limelight by Kevyn Aucoin merges all of the highly pigmented highlighter shades you need to enhance your high points with a customized and dynamic glow.
Strobe and violet highlighters may be trendy, but this palette transforms the fleeting trend into a timeless classic.
The legacy of makeup artist Kevyn Aucoin's passionate and artful beauty career lives on in this trail-blazing highlighter palette. The ombre powder palette makes turns the blending process into a seamless experience.
The powder itself is lightweight and durable. One thin sweep will last you the entire day. Furthermore, this highlighter palette is pretty large, weighing 21 grams, so you won't need to replace it anytime soon—one set could last you years if you keep your brushes clean.
The formula brightens all skin tones, and it works best with a fluffy, slanted brush. (If you want to splash some cash, consider buying the Neo-Powder Brush from Sephora!)
Makeup artist Natasha Denona is well-known in the beauty industry for making faces glow.
Her Sculpt & Glow palette is a testament to her reputation. The unparalleled magic glow this palette provides is worth every penny. Buy this palette, and you won't want to use another one.
The highlighting shades make your high points glimmer, and the darker shades are easy to work with to create dramatic, or subtle, contours that enhance your natural face shape and bone structure.
The formula is paraben-free, sulfate-free, and phthalate-free to promote healthy skin. Natasha Denona does not test beauty products on animals.
The kit is available in two options to ensure that you get the most out of the product you buy. The Light Medium palette is for fair skin tones, and Medium Dark is for dark skin.
Of all the expensive highlighter palettes on this list, Match Stix By The Dozen, by Rihanna's Fenty Beauty is the most dynamic—and also the most unconventional. With the variety of colors, they're great for different skin tones.
The 12-piece limited edition highlighter palette includes five of Fenty Beauty's most popular shades with the addition of seven new shades that exclusively available in this kit.
I love this kit because there's something oddly satisfying about applying highlighter to my high points using a stick. I was a bit worried about using sticks at first because I usually blend my makeup before I put it on my face. But Match Stix by the Dozen's shimmer sticks are far smoother than I thought they would be.
It turns out, the shimmer sticks were formulated for layering. They blend flawlessly and apply effortlessly, and they stay on your face for the whole day. The shimmer sticks could easily last you years, even if you use them often. Who knows? You may even forget that other highlighter palettes exist.
makeup
About the author
Mother of two, educator of many. Teaches middle-school biology and chemistry. Always interested in exploring the unknown.
Reader insights
Be the first to share your insights about this piece.
Add your insights