Best Makeup Brushes You Can Get on Amazon
Want to find cheap, but great quality, cosmetic brushes on Amazon? Check out these stunning makeup brushes you can get on Amazon.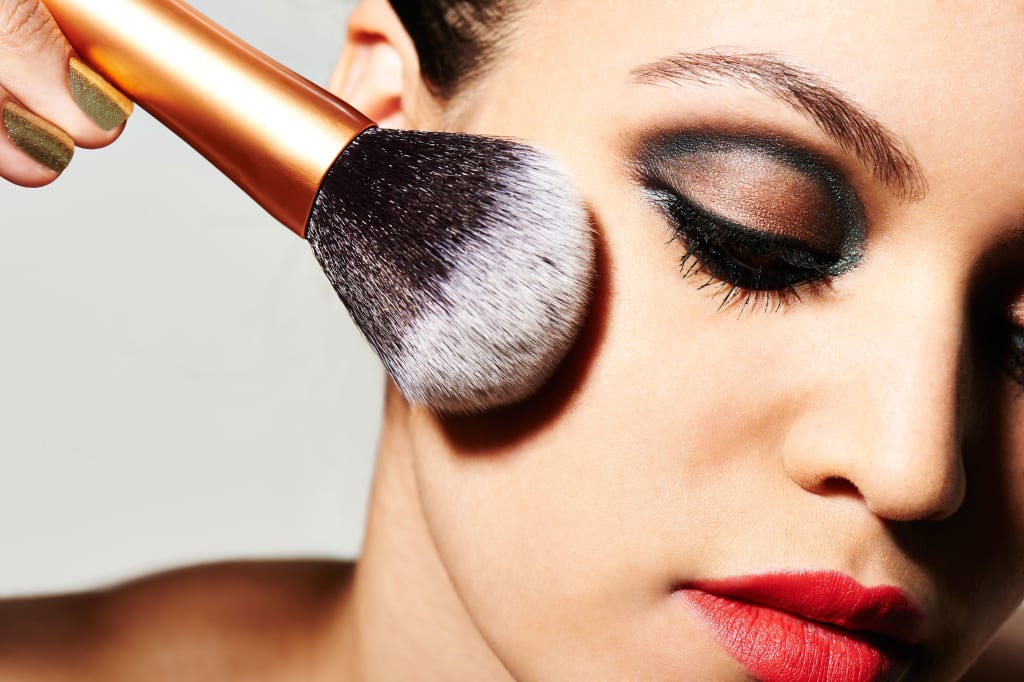 Oh, I know just how pricy makeup brushes can be. And if you're aiming for the best quality, just like most of us, then they're no doubt going to empty your wallet. Buying makeup brushes straight from stores can be super expensive. But I'm not talking about sets of brushes — just one single brush can be about $20 - $50. I'm serious; there are solo brushes that are $50, possibly more. Do you know how many good quality brushes you can buy with $50? You don't need to drop that much on just one brush.
Rather than taking a trip to the mall or cosmetics store, why not head online and see what Amazon has in stock for makeup brushes? Even though they do sell solo brushes, their variety of cosmetic brush sets are what almost everyone is going for. And it's not just how affordable they are, but the amount of brushes that comes in one set. I'm talking about 11 to 32 piece sets! And they're all much cheaper, with the same quality as brushes straight from the stores. So, if you're in need of a set upgrade, see these great makeup brushes you can get on Amazon for less than half the price of a solo brush at any store.
A lot of us love rose gold. Anything rose gold, we have to get our hands on, which makes this cosmetic brush set a jackpot! Using any of the brushes from this set will certainly make you feel like you're using high-end brushes. The only difference is the affordable price.
The set includes five large kabuki brushes ideal for buffing out contour and additional nine eye brushes. The texture to the bristles are soft and silky, but firm, which will blend your makeup effortlessly and flawlessly.
If you're on the hunt for basic black brushes on this list of makeup brushes you can get on Amazon, then set is perfect. But don't be fooled by the way they look, they're perfect for either makeup beginners or even professional makeup artists. The smooth, black base gives off the illusion of professional makeup brushes.
The eight-piece set comes with great quality natural hair and synthetic fibers to apply makeup smoothly and perfectly every time. What's ideal about the brushes is that they don't shed! And you know how much we hate when makeup brushes shed on us. From powder to foundation, blush, eyeliner, etc., get your hands on this set for an amazing deal.
There are makeup addicts who do collect a wide variety of makeup brushes. If you're a collector, or simply want a unique set of cosmetic brushes, then these gorgeous unicorn designed brushes are one of the best makeup brushes you can get on Amazon! Using any of these brushes will make applying makeup a magical experience every time.
The kit features a blush brush, flat head, eyeshadow blending brush, fan brush, angled brush, powder brush, and much more to fulfill all of your makeup needs. Not to mention the set comes with a silicone sponge and a brush egg! The silicone sponge is perfect for putting on BB cream or even foundation. And the brush egg is best used for cleaning up makeup.
Here's another adorable makeup brush kit for you to get your hands on — amoore's baby pink brush set. Among the beautifully created makeup brushes you can get on Amazon, this set is full of great quality, textured brushes to make applying makeup a breeze.
To start off, the set swears the bristles don't shed, they're non-allergenic, antibacterial, and even absorb less product compared to other brushes. They're also 100 percent cruelty-free with soft and smooth synthetic bristles. Waterproof and packaged in a magnetic PU leather holder, this set is what most makeup lovers dream for. And if you're new to makeup, I highly suggest you get this set.
A more modern look, anyone? If you want style to your makeup brushes, but don't want to go too overboard, consider the set by Ammiy. It's undoubtedly one of the best makeup brushes you can get on Amazon today.
The high-quality brush set will have you applying makeup like a professional, and give you a flawless face with each use. The bristles on these brushes are 100 percent non-porous, which means they're perfect for applying makeup products like foundation, powder, and cream. The set also comes with a convenient and portable brush bag that's ideal for traveling.
Yes, these are actually "toothbrush" cosmetic brushes, if you've never seen them up until now. They're actually a more luxurious type of brush. But don't back out so soon, these oval makeup brushes are amazing in quality and price! No doubt that they're among the top makeup brushes you can get on Amazon.
The trendy oval makeup brush set features streak-free synthetic bristles that buffs and blends makeup into the skin — perfect for any skin type. Within one collection, you get a variety of great brushes to use for foundation, concealer, eyeshadow, eyebrows, etc. Get air-brushed makeup every time with this luxurious brush set.
There's unicorn designed makeup brushes, and there's also mermaid designed! Perfect for brush collectors or mermaid lovers in general, but don't let this set slide by so easily. It's easily one of the best quality makeup brushes you can get on Amazon.
Funfunman's non-shedding makeup brush set includes a powder brush, eyeshadow brushes, contour brush, concealer brush, and others. The bristles on these brushes are made of premium synthetic fiber material that feels silky smooth on the skin. And they're also comfortable to hold — the scales on these brushes don't make it difficult to use. Perfect your eyeshadow blending with the eye brushes from this set!
The more the merrier, of course! This fantastic set of 32 brushes will meet all of your makeup brush needs in one easy and affordable purchase. USpicy really does know what we're looking for, right? You get basically everything in this one amazing set!
The kit features tons of brushes from contour, highlighting, concealer, powder, foundation, blush, eyeshadow, and more. The bristles on the brushes are smooth, firm, and durable that make blending a piece of cake. What makes this purchase even better is that the set comes with a cosmetic pouch to store all of your brushes in — perfect for traveling.
If you weren't too crazy about the previous oval makeup brushes, you definitely will be about this set. What really lured us into loving this set is that the brushes feature detachable magnetic handles! You have the opportunity to swap handles which makes cleaning makeup brushes an easier task.
This great quality makeup brush set has high-density synthetic fiber hair that doesn't shed at all. Also, the handles on these brushes will never break on you, guaranteed for long-lasting use. And the unique triangle-shaped brush heads are perfect for getting every corner of your face and eyes. From precisely applying concealer to blending eyeshadow, these brushes will always get the job done better, making this set one of the most convenient set of makeup brushes you can get on Amazon.
Marble?! Yes, you're seeing it here. Even I have never seen marble patterned makeup brushes. Beautifully designed and stunning overall, this set certainly belongs on this list of the best makeup brushes you can get on Amazon today.
These gorgeous brushes are made with high-quality synthetic hair bristles that have the perfect combination of softness and firmness, that will always make your makeup look airbrushed and never sloppy. You've got a wide variety of brushes in this set to use for powder, liquids, and creams. And this set comes with an adorable cotton pouch for storage and traveling.
Last among the best makeup brushes you can get on Amazon is DSCbeauty's cosmetic brush set. Just like how I said before, rose gold is truly popular — but rose gold and white? I need to get my hands on this elegant makeup brush set myself! The white really does compliment the rose gold trimming on these brushes; and anyone using this set will apply makeup perfectly each time.
Made with porcelain imitation handles and a beautiful white rose gold color, the set looks luxurious. The bristles are top quality premium synthetic hairs that are great in gripping onto powder, liquid, and cream products. In this set, you get a powder brush, blush brush, eyeshadow brush, an eyebrow spoolie, and much more. Apply makeup with style with the DSCbeauty's brush set.