10 Beauty Collaborations That Make You Wonder What's Going on with the World
Beauty collaborations are getting out of hand, don't you think?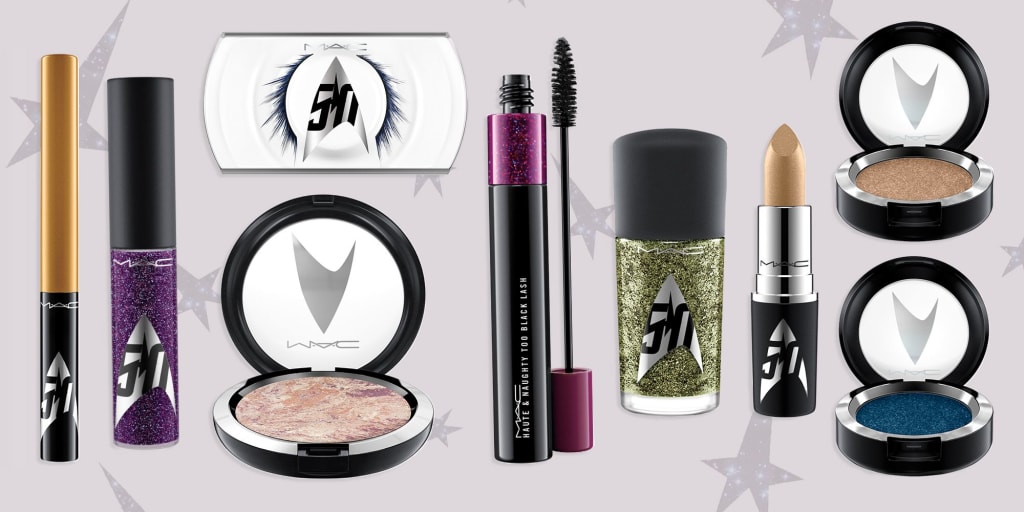 If there's one thing that cosmetics brands have started to enjoy doing, it's beauty collaborations. These collaborations involve having brands or celebrities create color palettes and beauty products that feature themes linked to them.
In the past, you may have heard of collaborations like Disney's work with LORAC or the Disney Princess Lip Smackers Collection. Or, you might have heard of how ColourPop has collaborated with major makeup artists in order to create cool color palettes.
Most makeup collaborations make sense, even if it's something as simple as creating awesome palettes that are makeup artist-approved. But some? Well, the word "disaster" comes to mind.
We don't really know what beauty company paired up with Burger King for this, but we do know that the burger company needed help pulling this off.
In one of the most bizarre PR stunts ever attempted by a fast food company, Burger King released one of the most unusual beauty collaborations ever made. And no, it wasn't an April Fool's gag, either.
They created a limited edition perfume line called "Flame-Grilled," and it's meant to allow you to smell like a burger. Because apparently, getting a job at Burger King's not good enough.
Rick Baker is one of the most prolific special effects makeup artists in Hollywood and has dozens of top-tier credits under his belt. He was the genius behind the looks from Michael Jackson's iconic "Thriller" video, the scream-inducing Samara from The Ring, and almost every other major movie out there.
Truthfully, he has every single reason to be celebrated in the industry. But really—would MAC consumers really want to have a makeup collection that's designed to make them look like a monster? We're not so sure.
Makeup collaborations don't always work out well, but generally speaking, they aren't as disastrous as this. Most failed beauty collaborations will have an announcement that tells fans that their makeup palettes will not be making it to store shelves.
What happened with the Lisa Frank x Glamour Dolls collaboration was downright criminal—literally. Glamour Dolls asked people to buy their makeup collab with the ultra-colorful art line known as Lisa Frank. People did. Then, they never received their palettes or any updates.
Admittedly, not many adults would want to look like they just had a rainbow puke on them. But, the bizarre lack of care given to the collab's interested parties would be enough to make anyone wonder what execs were thinking.
Later on, Lisa Frank collaborated with another makeup brand. That one actually hit the market. Natch.
MAC Cosmetics is known for having some seriously impressive beauty collaborations and for selecting some of the most popular YouTube makeup artists around. Usually, their collaborations become major hits among both collectors and makeup artists.
But, what happens when one of the allegedly collaborating parties is dead?
That's what happened when MAC decided to release a posthumous makeup collaboration line in the R&B singer's honor. It featured a cool shadow palette and other goodies for fans.
Though the testers seemed pretty happy with the overall looks they achieved, many believed it to be pretty insensitive. That being said, others claimed it was an awesome way to pay respects to the dead, readily backing up Selena x MAC and other collabs for the same reason.
Besides, it really didn't make sense to call this a collaboration. Unless MAC had Miss Cleo on speed dial, it's not totally certain that they could get Aaliyah's input on colors to be added for her own set.
Even so, it was one of many posthumous "collabs" the company did—so maybe it's not all bad. Somehow, we think that many of the celebrities would approve of the eyeshadow palettes named after them.
Geek girls might remember that time that CoverGirl decided to team up with the Star Wars franchise to create a makeup line. The concept itself seemed like a good way to get female geeks into Covergirl, but what ended up happening was a bit different.
Many of the colors were bizarre or downright impossible to wear casually (gold and white lipstick?). Some makeup pieces were little more than regular mascara with a logo slapped on it. We'd say it was an "A for effort," but they really didn't put much effort into it at all.
Call us biased, but it seems like the Star Trek TV show always managed to outdo the Star Wars franchise as a whole. Even so, it doesn't seem like their beauty collaborations have been much more successful.
This collaboration featured cute makeup cases, awesome highlighters, and a pretty cool eyeshadow palette—among other things. Sadly, many female Trekkies aren't into the ultra-upscale makeup scene and didn't really know it was out until years later.
That being said, this Star Trek-inspired makeup collection definitely had its fans, and we can see why. The quality is definitely there.
Another posthumous collaboration that just seemed a bit insane was the NARS x Andy Warhol line. Warhol, as you know, was one of the most prolific pop art creators in the world. His claim to fame was using super bright colors in all his work.
NARS did a wonderful job of bringing that aspect of his artwork to the forefront. The only problem? It was a bit too bright to be practical for most people, especially when you're trying to do casual daily wear.
A lot of awesome Korean beauty products are marketed around the concept of cuteness. Many others are about being feminine and flirty. When the Snoopy trademark started to be sold to high bidders, Korean beauty brand Skinfood had to have a bite.
The problem with this collaboration is that Snoopy isn't really known as a style icon. Moreover, the Peanuts character was more recently seen selling Metlife insurance—not really that "cool" per se.
Sure, he's cute, but do you really want to hit up an insurance-selling dog for your makeup haul? We're really not sure that's a good idea.
When it comes to beauty collaborations, you usually want to pick collaborators that are sexy, classy, and stylish. Or, at the very least, you want to pick muses that don't somehow involve nude modeling or porn.
In 2003, MAC Cosmetics decided to team up with the adult magazine known as Playboy to release an upscale makeup line. The line itself became a major collector's item because it didn't really go over well with MAC's buyers at the time.
Because so few were bought and because it's over 15 years old now, these lipsticks now sell for a pretty penny among obsessive MAC collectors.
Admittedly, goths such as myself will always love vampire-themed beauty collaborations. However, this isn't your typical vampire-themed tchotchke. It's actually a collaboration between Vampire: The Masquerade RPG makers and an indie makeup company.
The collaboration set included neon blue lipstick, blood red lipstick, and more eyeshadows than you could shake a crucifix at. Even if it's a pretty awesome shadow palette and lipstick line, we have to wonder if the collaboration was really necessary.
About the Creator
Born in the Ukraine and currently a citizen of New York City, Sasha Konikovo has become obsessed with makeup, fashion, and anything that keeps her svelte figure looking sharp. She hopes to marry a billionaire and have a lifestyle like Paris Hilton soon enough.
Reader insights
Be the first to share your insights about this piece.
Add your insights