MAC Announces A 'Star Trek' -Inspired Makeup Collection That Boldly Goes...
Where no cosmetic line has gone before? At the very least, we're seeing stars.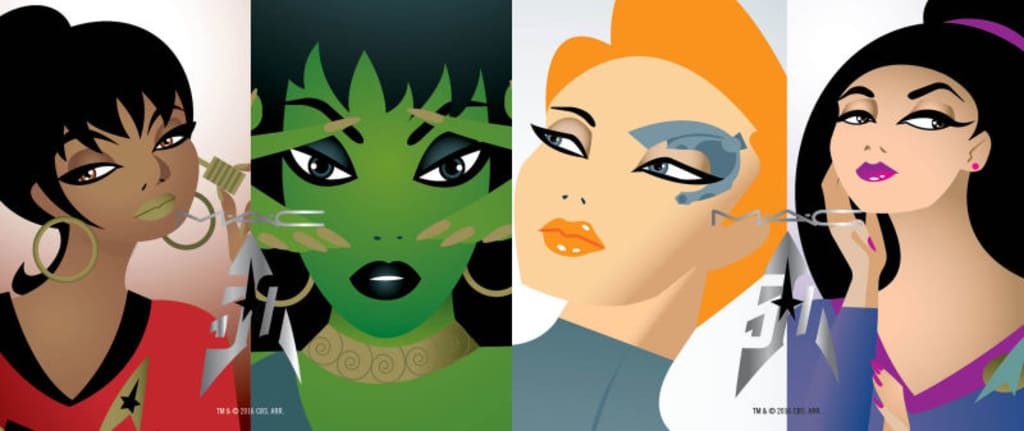 ...Where no cosmetic line has gone before? At the very least, we're seeing stars. From the official Star Trek website:
This summer, MAC will introduce a collection of makeup inspired by Star Trek and, more specifically, Deanna Troi, Uhura, Seven of Nine and the Orion Girl, Vina. The 25-piece special deco collection will encompass lip, eye and face products.
Here's an early look at the limited-edition collection: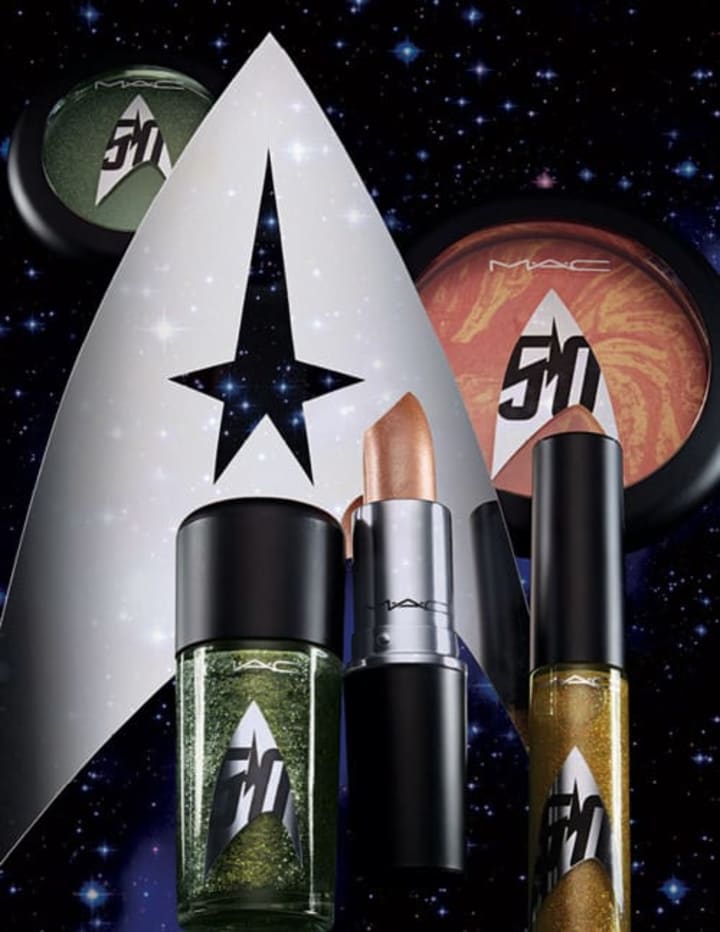 We'll be able to score these cosmic colors online on August 25, and they'll hit physical store shelves on September 1. But, fans lucky enough to boldly go to the San Diego Comic-Con on July 21 will be able to get an early look at the San Diego Gaslamp MAC store.
That date is no accident, and it's not just because of Comic-Con - or the release of the franchise's next big-screen instalment, Star Trek: Beyond. July 21st is the 50th anniversary of Star Trek: The Original Series' television premiere, and that's certainly cause for celebration.
In a statement MAC creative director James Gager said:
Star Trek is an iconic pop culture phenomenon whose storylines pushed gender and racial boundaries. For its 50th anniversary, we celebrate each of Star Trek's powerful women in a transcending, transformational makeup collection.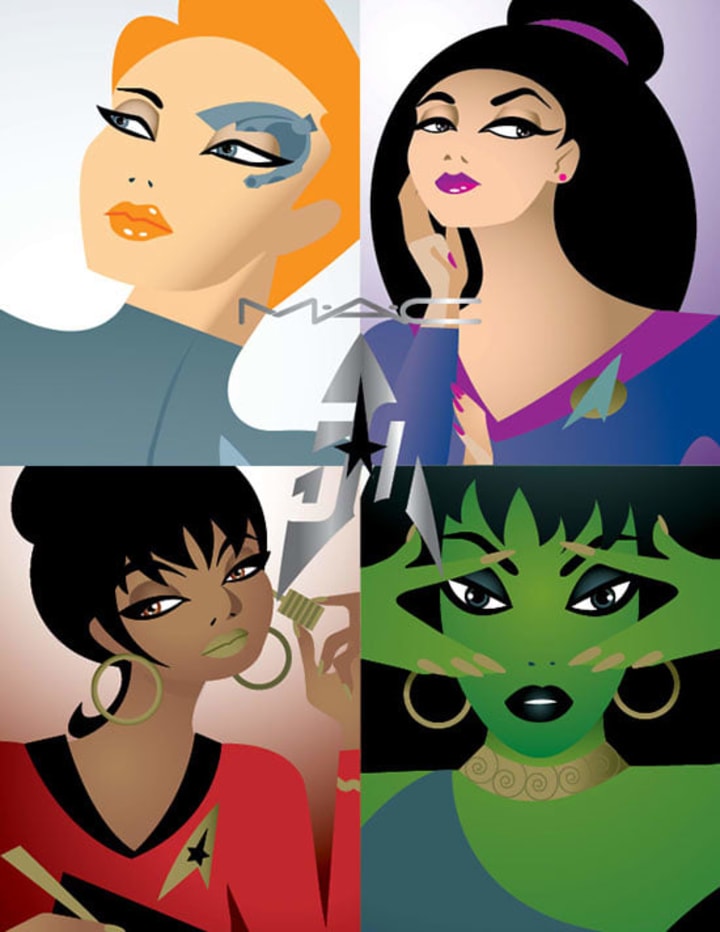 Here's hoping this isn't the last we see of this stellar collab. There's even room to seek out new palettes in the future, while we're already branching out into series beyond TOS. Janeway? Be'lanna? Kira? T'Pol? Dax - both of them? Star Trek has so many more amazing ladies to celebrate. They're all dynamic and memorable for so many reasons that aren't just skin deep - but their distinct style is worth celebrating too. And it's something we can actually achieve, unlike their larger-than-life space adventures.
Being inspired by your faves can even make you brave. Could I handle a crisis half as well as Seven? Nope. But I might be able to rock her eyeliner and wear it like ablative armor or deflector shielding. That's gonna help get me through a day.
If you just can't wait for summer, you can follow #MACStarTrek on Twitter for news.
makeup
About the author
Writes weird books about marginalized people surviving/rocking out (CHAMELEON MOON, STAKE SAUCE), amazing puns, and geeky articles. Lives with chronic pain/genetic weirdness. An actual mutant. Open Your Eyes, Look Up To The Skies And See!
Reader insights
Be the first to share your insights about this piece.
Add your insights