World's Not Sleeping on Goody Anymore
The nicest guy in LA fit right in with the Bluff City. This is the story three years in the making, about the first time Goody played in Memphis.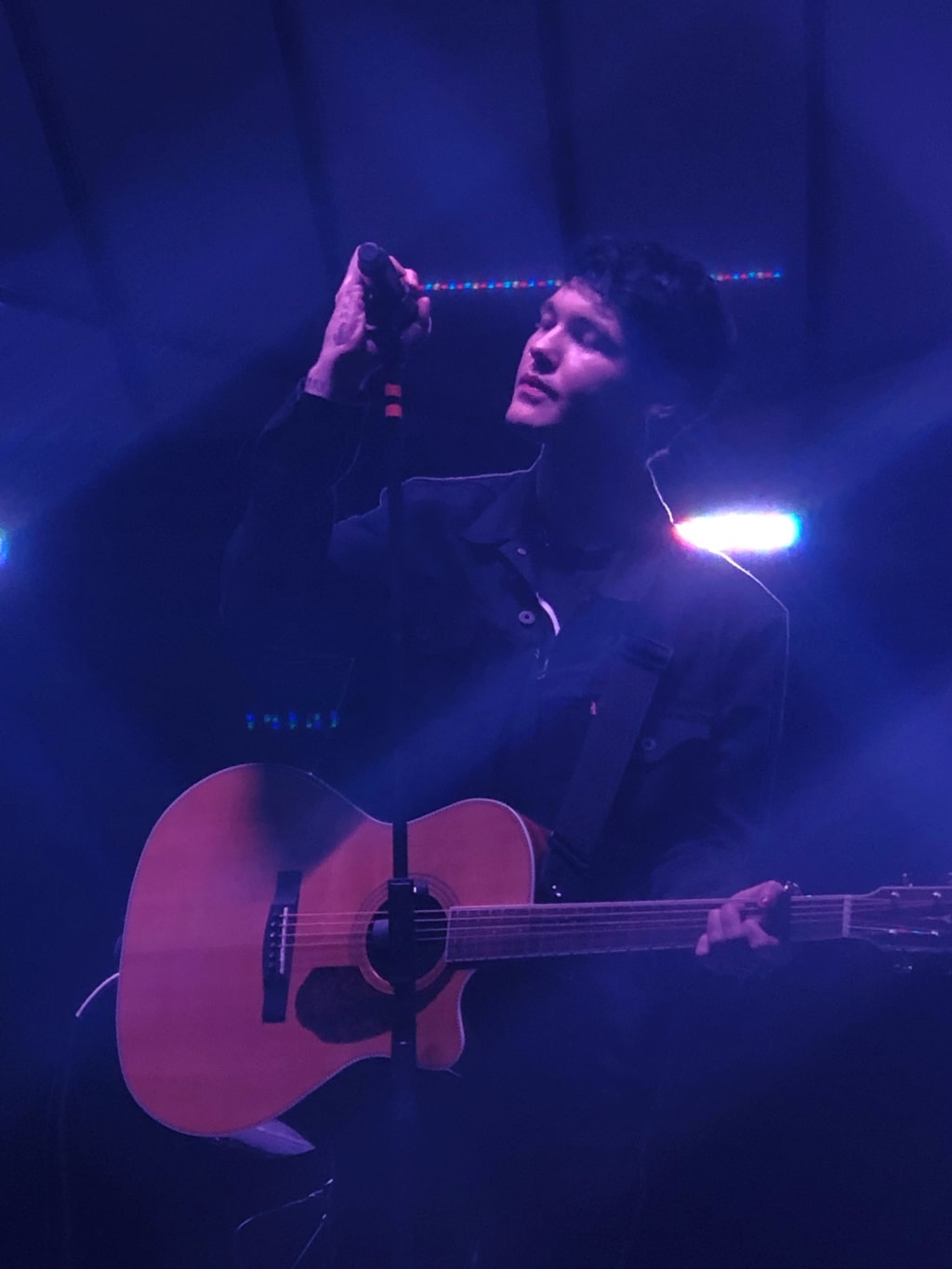 It was a little over a year ago when "Why is the World Sleeping On Goody Grace" was written, from three years of following his music since we first featured him on a vlog (Episode 10), and still not seeing him a household name. He has talent to spare as a songwriter, musician, and singer, and frankly an epic smile, which today is refreshing since the world adopted a "nobody cares, resting bitch face" mentality. You just simply want to see the Canadian born, LA native realize his dreams.
On the same token, opposite side, the freedom of not being pushed by the label has allowed him to create some of the grittiest and most prolific singles, and somehow managing to not put one bad one out yet. He has had the freedom to create, without the "expert predictions" having a say in which will play and which will tank. We have been living for it.
December 2018, tragedy struck Virtuosity, as we lost the family patriarch to small cell lung cancer in a very vicious and dramatic nature. It began an almost year-long hiatus in which we published no work. We almost gave up returning to the industry. The events that followed were almost serendipitous in nature.
Fast forward to May of 2019, when we received a call from Universal Fairs, to run the stage of an upcoming event in our little neighborhood of Cooper Young in Memphis, TN, and the story begins. We had done this event the first year, and this year, we were given a small budget to work with. Gillian looked at me with a smirk, and said, "Mom… Can we book Goody Grace?" Why the hell not? So we set out on the adventure of bringing one of our favorite artists, and past features of NewVMusic, to the Bluff City.
I reached out to Goody through a social media outlet, not expecting to hear back. He responded, we were given booking contacts, and the show was set in stone. The date happened to almost coincide with Gillian's 22nd birthday, so it was perfect.
The day prior to his arrival, the commercials were late, promo delayed, and I believe not one digital ad had been created (at least not that I had seen), and I began to get nervous about turnout. We did promo for each artist, but we only reach so many, and this needed to get shouted from the roof. I do this weird thing where anything I am involved with literally weighs on me. Even if its success or failure isn't in my hands or control, I will take ownership of it. Plus, Goody is in my mind, a young Johnny Cash/Elvis Presley-level artist, so imagine walking around feeling responsible for that. Oh… and did I mention the day after Goody would be a true Memphis Hip-hop legend (that happened to be my late husband's personal favorite) playing, and I was in charge of the stage they would be gracing? After all of this, I had my best friend, and client I booked and am working on promoting, help put together and prepare him. I don't even drink anymore, and I needed a drink.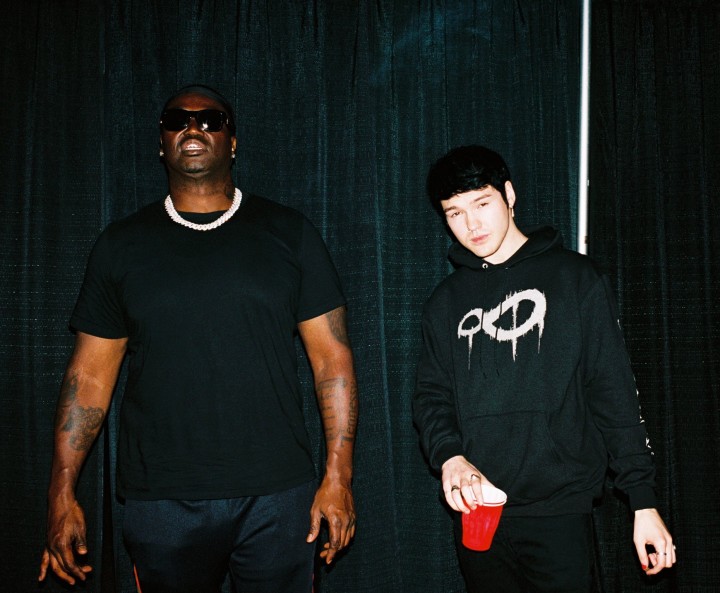 Then, just like magic, things came together in the form of a tweet from Atlantic Records, quoting A&R mogul, Pete Ganbarg: "… I signed 'Goody Grace' a few years ago, and we're finally formally launching his project this fall. I'm very excited about sharing his music with the world." Here is where it gets really crazy and beautiful. Atlantic Records began 47 years ago, and was considered one of the most important labels which specialized in jazz, R&B, and soul. They had a distribution deal with none other than Stax Records, out of Memphis. Its roster contained greats such as Otis Redding (The BarKays), Aretha Franklin, Sam and Dave, and so many more. It was like the universe was pulling itself together, and telling me, "It's going to be okay… It's going to be beautiful," (the literal last words of my father to me which I revisit daily).
October 4, Goody and his crew arrived at Memphis International, and I scooped them up. The weird thing about it is, despite him being someone we listen to on a daily basis, he didn't seem to have the "asshole gene" of other celebrities one may have met in their life, or that comes with such immense talent. He was just Goody. No airs, no BS… He ordered a Butterfinger milkshake, and talked about the connection to Bart Simpson, making him even more endearing. Did I say endearing? I meant iconic.
The show was amazing, but it did seem Goody brought the fall with him, as it was 90 degrees the 3rd of October, and by the 4th, we were seeing 60s. He played all of our favorites, and he even gave us a sneak peek of the upcoming single "Scumbag" he collaborated with Blink 182 on, and even though we would not realize it until two weeks later, he also gave us a hint to what he would be releasing with G-Eazy in the form of the Pixies cover, "Where is My Mind?" (A Very Strange Time).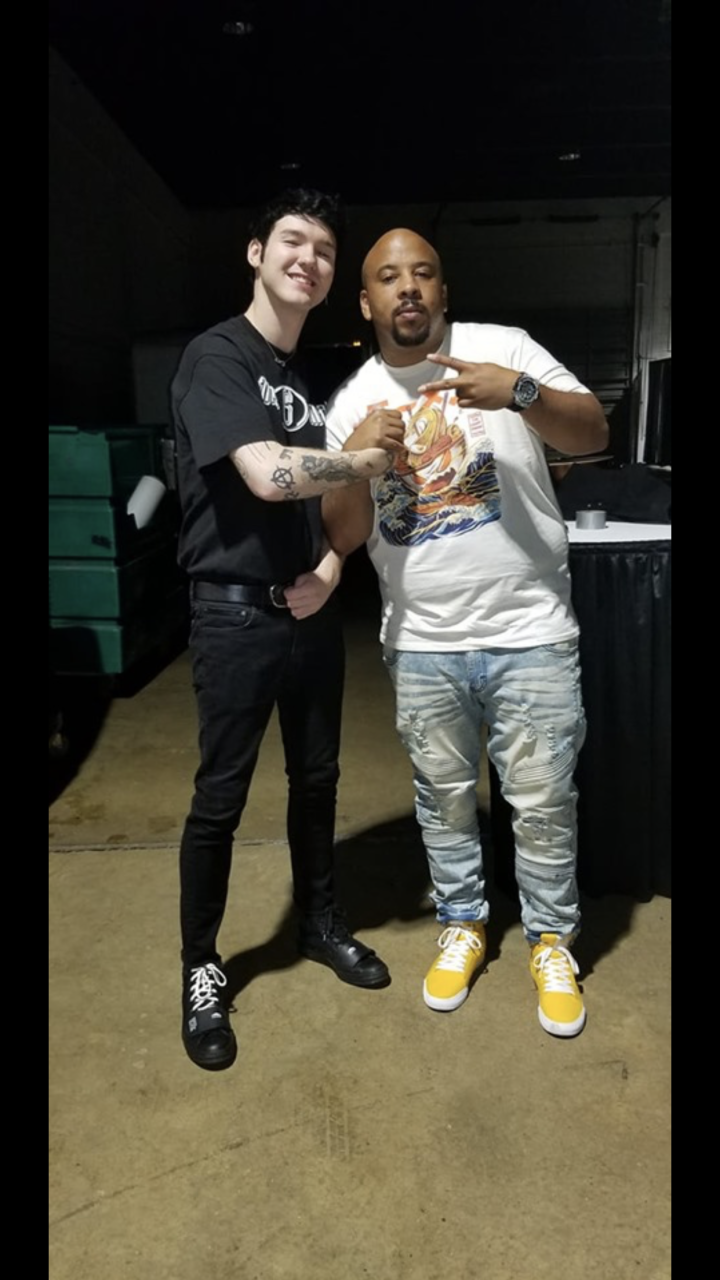 Standing there, watching this performance, and knowing his future was about to be so drastically different was sort of an honor, knowing that we were a small part of closing out a chapter of his life that began with him moving to LA, sleeping on his manager Matthew Baus's couch with his photographer and best friend Julian Burgeño (with whom also shared the apartment). They were all three here in Memphis as he played this show, a few feet away from where Johnny Cash played his first show (and a memorial statue was just erected to commemorate it, and that also was the building in which I began my career as a booking agent in 2014). It seemed so fitting it be here. They say this place is magic, that you feel it when you step off the plane here. If you make it in Memphis, you will make it anywhere, and he made it. He was playing to a crowd of people, 1,700 miles away from his home, who knew every word, even before he became a household name. It was as if we ended that night knowing that the world is no longer sleeping on Goody Grace. That is an epic "vibe check" if there ever was one.