WayV—'Take Over The Moon' Review
The septet show development and consistency on new mini-album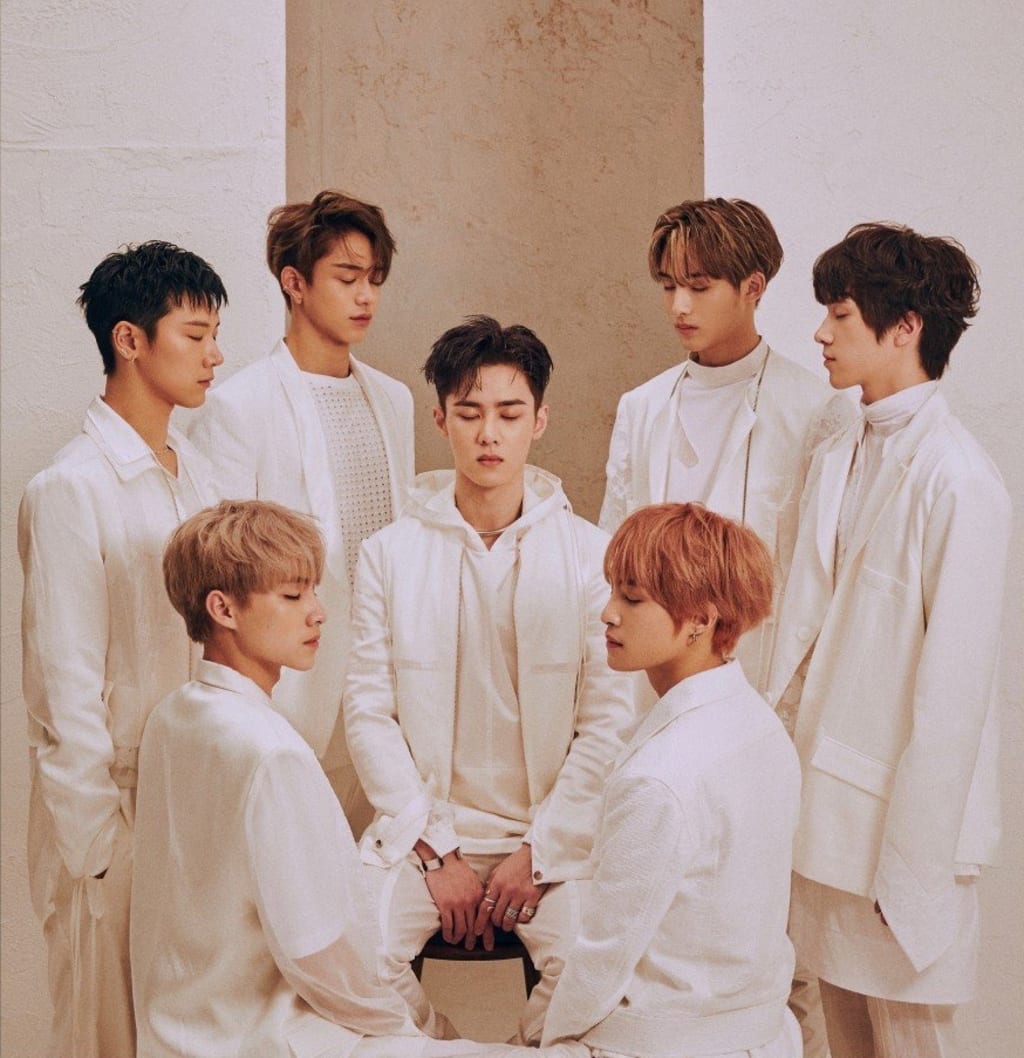 Of all the artists that seem to ooze quality nowadays, few feel quite as polished as WayV. The septet—part of the wider NCT project—burst onto the scene in January with The Vision, before following it up nearly four months later with Take Off, an EP that helped establish the group as stars. Its lead-single, the titular "Take Off," was a high-intensity blend of trendy trap sounds and distortion (most notably the gritty-sounding guitar), and is one of the year's best; providing a welcome reminder of the talents these seven possess.
And now, they're back for more. Returning on October 29 with their second mini-album, Take Over The Moon, WayV look to finish the year with finesse, and show the world that they're heading right for the top.
Starting the release is "Moonwalk," a track that builds in intensity from its beginnings as a song consisting of a soft, warm melody. As it progresses, trap beats, atmospheric synths and hard-hitting raps dominate the verses and direct most of the song's tone. But it's the euphoric chorus packed full of powerful harmonies that gives the track its climax, and displays an extra air of quality. The gritty, distorted guitar heard in previous releases re-introduces itself during the bridge, offering up a sucker-punch of an instrumental section before one final, expansive refrain. It's a perfect, uncompromising electro-pop introduction, and one that sets the tone of the album right from the start.
"Yeah Yeah Yeah" helps keep proceedings tight, with its smart, futuristic electronic production and consistent flow helping to layer more of the same trap-driven instrumentation. The catchy hook earns the track a lot of its merit, but each member pulls their weight throughout and ensures that there are no inconsistencies. It mightn't be as in-your-face as "Moonwalk," but it still has all the key elements one would like in a WayV track, and lives up to expectations.
The seductive, danceable "Love Talk" follows. Built with sleek vocals, perfectly subtle synths, alluring ad-libs and impressive harmonies, it's a meticulously composed B-side. The blush-inducing lyrics stand out as most memorable at first, yet that feels like a disservice to the further display of impressive vocals and range shown across every part of the track. The rap-section towards the conclusion is an astute way of ensuring the song doesn't necessarily fall into a repetitive, cliché pop formula, but the boyband-sounding chorus is enough of an earworm to ensure most wouldn't mind anyway.
"King of Hearts," an alt-R&B offering layered with elements of trap, comes next and marks the start of two tracks that split the group into two units, with this particular offering featuring Winwin, Lucas, Hendery and Yangyang. It's a powerful song that has a catchy, harmonious chorus, buoyant synth sounds, and gives ample space for the four to shine on their own with increased time in the spotlight. Bolstered by the smooth, glossy production, it's a slight gear-switch into a more innocent love song, and one that helps showcase a different colour of the group.
Of a similar ilk, the ballad "Face to Face" features the remaining three members; Kun, Ten, and Xiaojun. It's a warm, slower track that chooses a soft, accessible melody as its base layer. From there, the unwavering vocals delivered through lyrics of soothing encouragement help flesh out the song, giving it weight and gravitas wherever necessary. It's undeniably emotional, and is a tremendous display of raw yet expertly honed talent. The sharp, slightly abrupt ending is an interesting choice, but one that allows for a few seconds of breathing room before the mini-album's curtain-closer.
As for the finish, "We go nanana" is an upbeat, summer-tinged track that feels carefree in its essence. With a pop-inspired swing and plenty of youthful energy, it's a perfectly inoffensive, fun way to finish the release with a flourish. The chorus—one that encourages the listener to "say na na na na na na na"—is boyband at its finest, and ensures that the track never takes itself too seriously. It certainly isn't perfect, but feels like an ending that is justified, and one that doesn't take away from some of the more intricately built offerings that precede it.
All in all, this is all the proof needed to show that WayV are a group going from strength-to-strength. There are still some of the previously heard genre-merging, rule-breaking tracks, but this time mixed with some carefully constructed, glossier pop songs. Tracks like "Face to Face" help show versatility and sounds that the often high-octane group aren't known for, whereas "Moonwalk" is as quintessentially WayV as it gets. The only way is up for Winwin, Lucas, Kun, Ten, Xiaojun, Henderey and Yangyang, and there's no doubt that their growing amount of fans will be there for the journey.
Album Rating - 9/10