Playlists
Tunes to Get Grooving To (Part 17)
Week 17!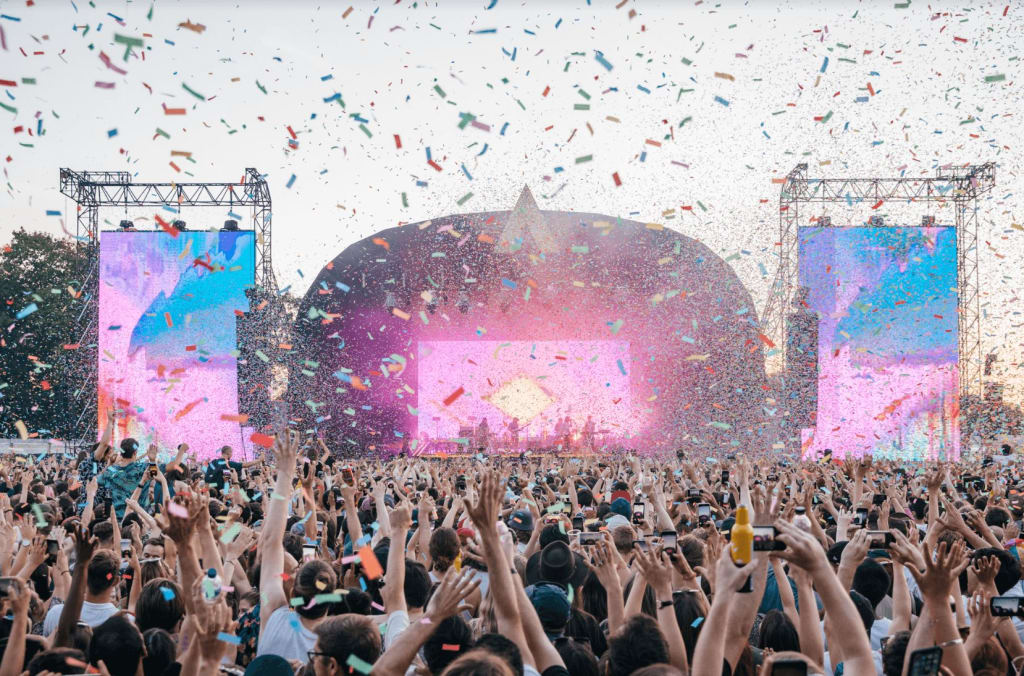 Hi all!
Week 17 of Tunes to Get Grooving To is here and I'm ready to bring you five new tunes that you'll definitely groove to. From bands to solo artists, this week has got the lot!
However, before I get stuck into this, I do have an announcement to make! In three weeks' time Tunes to Get Grooving To will reach week 20 and I can't believe it has gone this far! It's been a pleasure to write and it's been a pleasure to expand your knowledge on some awesome tunes and artists. I've been posting these articles every Wednesday for the past 17 weeks, but after week 20 I will be posting once a fortnight and I'll be bringing you brand new tunes biweekly!
"What will you do for the other week?" you ask, "what will we read then?!". Well, here's the answer. Once a fortnight I will be releasing a brand-new series. As well as being a music lover, I'm also an avid reader. 'Novels to Discover' will be released on March the 4th and I'll be covering a range of books from YA novels to old classics. If you're a book lover like me then I can't wait to show you what I've got prepared. From March 4th onwards Tunes to Get Grooving To and Novels to Discover will be coming to your screens every other week.
Now that's out of the way, let's dive into these tunes!
1. "June Gloom" – Hot Milk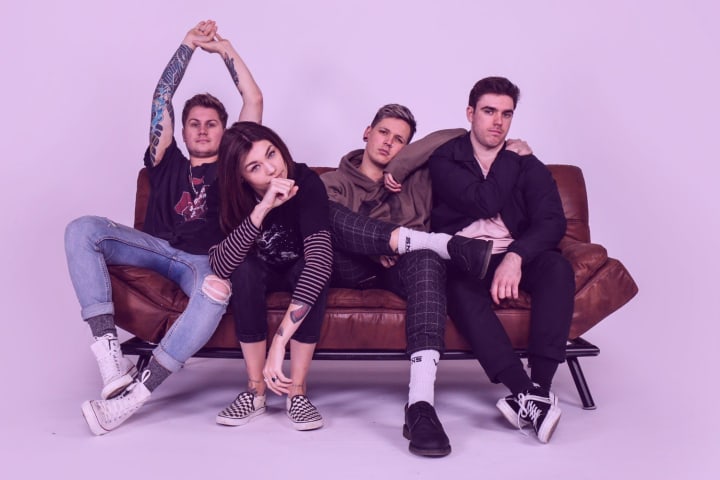 "Hot Milk" is a four-piece band from Northern England. They've been creating music since 2019, and with only recently being in the music industry, it's safe to say they're doing well for themselves with over 40,000 listeners per month on Spotify alone. The band states they are for "those who will not shut up and sit down" and that's clear through their music.
Do you ever hear a song and realise it would fit perfectly with a specific movie scene? Well this song does that for me. When I hear "June Gloom" it reminds me of a 2000's chick-flick film where the teens storm off in an angry mood after having an argument with their parents. It's oddly specific, but it's perfect. It's super catchy, littered with head-banging tunes and angsty lyrics. I can't help but jam out to this song.
Listen to "June Gloom" here:
2. "Best Years" – Social Animals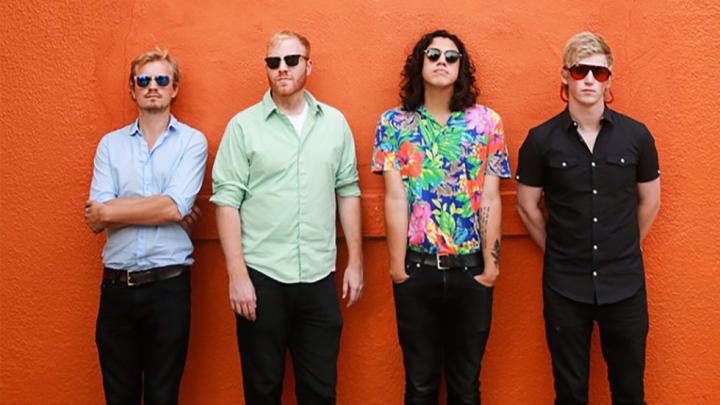 This American band has been around since 2012 but only officially released music back in 2017. Having five years of self-booked tours and time to perfect their sound, it's a no-brainer as to why this band has featured in so many festivals and tours! This indie pop band is one to watch out for!
"Best Years" is their latest release, their third single so far, and it's great! There's a certain edge to the vocals that make this song so powerful. The lyrics are relatable and there's such a rawness to the song that I can't help but have it on repeat. Some have even stated "Best Years" has brought back 80's pop, which is a great way to sum up this tune! 10/10 recommend, also go check out their other singles "Cheer Up Charlie" and "Bad Things".
Listen to "Best Years" here:
3. "Native Tongue" – My Kid Brother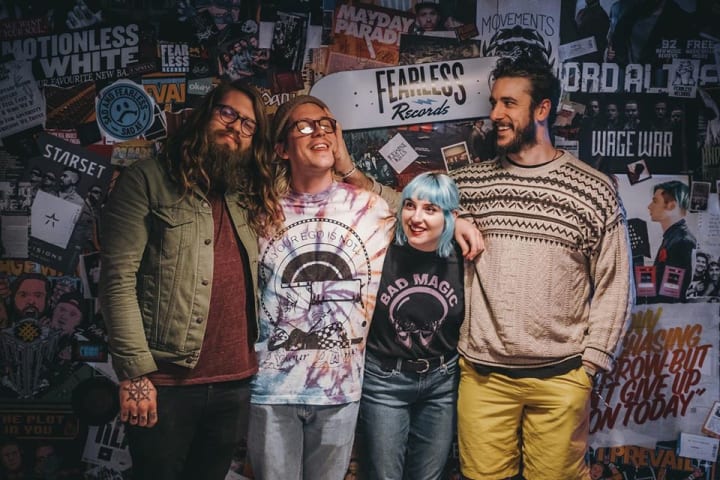 My Kid Brother has fused rock and roll, indie and folk to get their unique sound. Founded in 2016, and with having previously released music a couple years back, it's interesting to see they have only released one single on Spotify. Finding their old music was a bit of a task, but their YouTube shows just how great this band has been over the last four years.
Their new single "Native Tongue" sums up their sound perfectly. It's catchy and definitely one to groove to. Their beat and punchy lyrics actually reminds me a lot of Muse, especially "Supermassive Black Hole", so if you're a fan of them then My Kid Brother will be right up your street!
Listen to "Native Tongue" here:
4. "Back To It" – Josie Dunne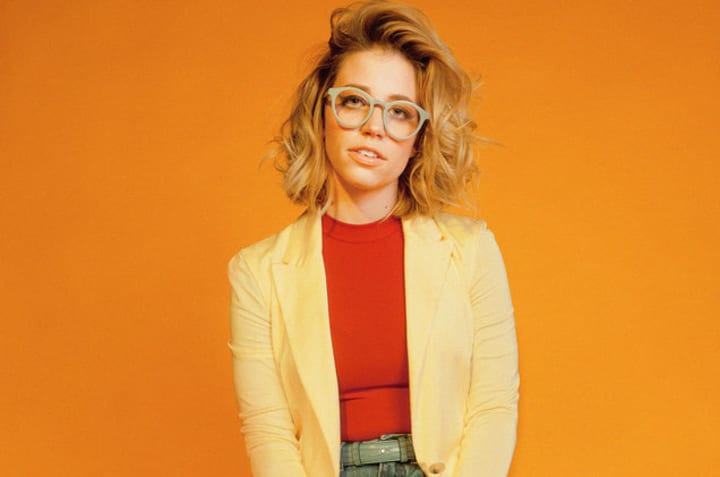 Josie Dunne is perfect for mainstream music. She creates fun-loving pop music that's similar to the like of Taylor Swift and Dua Lipa. She has been releasing music since 2018 and many say she was born to be creative – most of her family are professionals withing the performing arts industry so it's no surprise that she's so talented!
This new single "Back To It" is going to make you dance, whether you like pop music or not. There's something about the beat that makes you move; I'm dancing even while I write this! It's a breakup song with sass, and I love that! The music video to this song is perfect for it too.
Listen to "Back To It" here:
5. "Almost" - Sarah Close
Sarah Close is an English singer-songwriter who gained fame by posting covers of popular songs on her YouTube channel. Her debut single was released back in 2017 and the last 3 years have really put her on the map within the music industry. Next month her debut album "And Now, We're Shining" will be released, so keep an eye out for it!
Although the original of "Almost" was released back in November, Close released an acoustic, slower version recently to portray the emotion of the song. It's beautiful to say the least. Some YouTube comments have stated "this song hits differently" due to its acoustic nature.
Listen to "Almost" here:
That's it for this week! So, here's a recap of all the musicians, and here are their Instagram handles if you want to check them out!
1. "June Gloom" - @hotmilkhotmilk
2. "Best Years" - @thesocialanimals
3. "Native Tongue" - @mykidbrother
4. "Back To It" - @josiedunne
5. "Almost" - @sarahclose
Want to get grooving to all these songs but don't want to create your own playlist? Find them in one easy click here to find them on my Spotify playlist! Or if you need the tunes now, listen below!
Also, if you're interested in the other songs you see on my playlist, click here to read parts 1 to 16 of Tunes To Get Grooving To on my profile! And don't forget to click that new like button!
See you next week!