Playlists
Tunes to Get Grooving To (Part 16)
Week 16!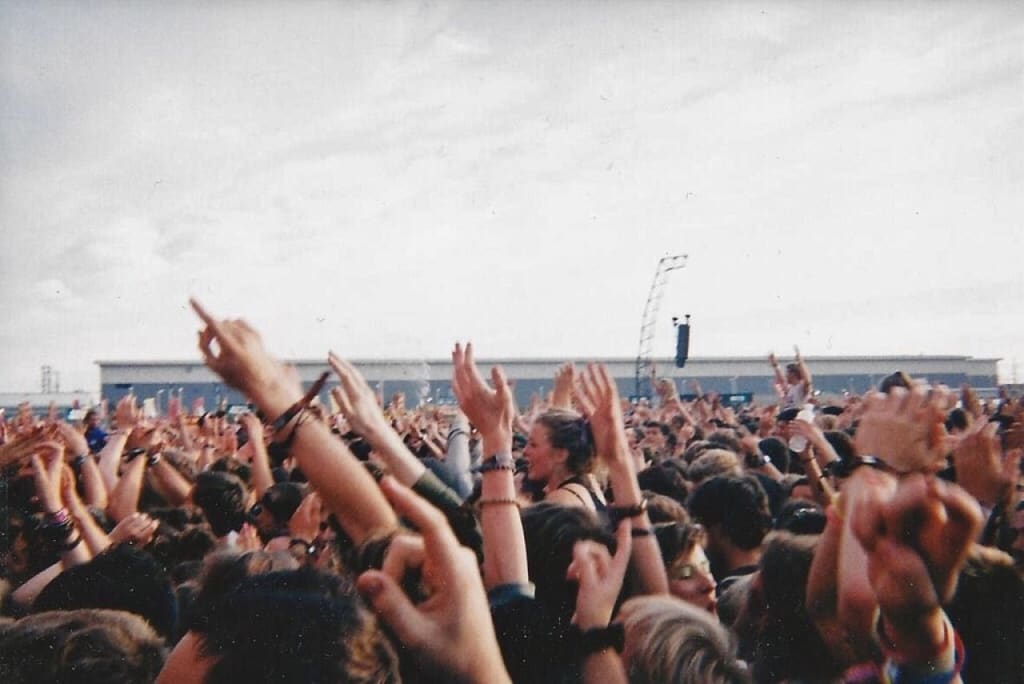 Hi all!
Week 16 is here and, after last week's TikTok theme, we are back on track today with five newly released tunes! As we'll soon be headed into February you can expect some love songs to be appearing soon just in time for Valentine's Day, so keep an eye out for that! But for now, here's five grooving tunes.
1. "Blue Romance" - Make Out Monday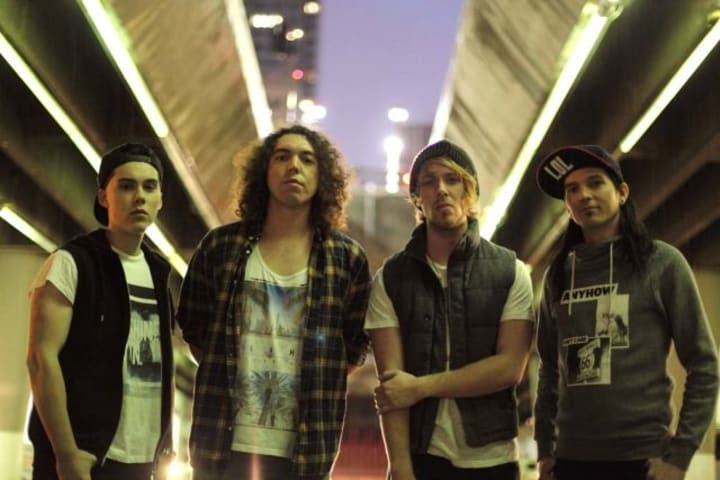 Make Out Monday is a four-piece pop punk/rock band who have been creating music since 2014. If you haven't heard of the band, you may have heard of two band members who created the group: Zack and Jeremy Shada. Jeremy Shada is well known for voicing Finn the Human in the popular animated show Adventure Time and Zack has appeared in shows such as Wizards of Waverly Place and is also a voice actor like his brother. The band came about when the two brothers wanted to put two musical projects into one.
"Blue Romance" is their latest single and it's clear where they get their inspirations from. The song reminds me of Fall Out Boy and Blink 182 rolled into one, new sound. It's a hardcore tune that you can rock out to, it's perfect for any playlist. It's a break-up/love song with raw emotion, 10/10.
Listen to "Blue Romance" here:
2. "Better On Your Own" – Hotel Mira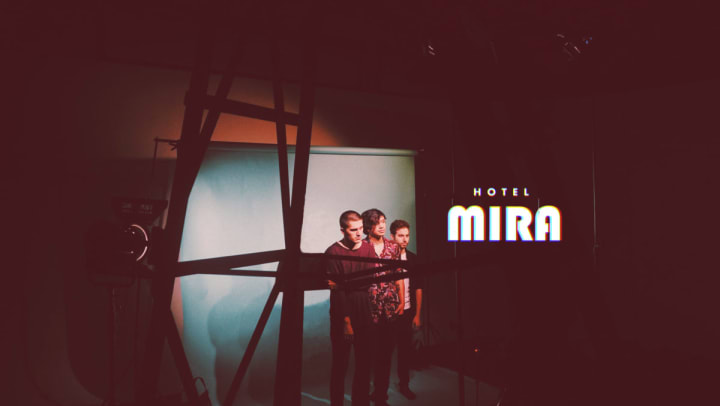 Hotel Mira have gone by many names in the past and have gone under many band-member changes. Back in 2010 they were The Beauties, then they changed to JPNSGRLS and then in 2018 the band settled on Hotel Mira. This alternative rock band has been perfecting their new sound and state that fans need to be looking out for more music as they "won't want to miss it". Clearly, they're planning on taking 2020 by storm!
"Better On Your Own" showcases just how amazing this band has become and they're definitely ones to watch out for this year! This song is about heartbreak, and what better way to celebrate heartbreak than to release an album on Valentine's Day this year! Lead Charlie Kerr stated the coincidence between "Better On Your Own" being a song about heartbreak and the release date being Valentine's Day is "too good to be true". Despite that this song is no soppy love story. It'll have you dancing and bouncing around!
Listen to "Better On Your Own" here:
3. "Places" – Krew Taylor
Krew Taylor is an undiscovered gem, IMO. This is his first single and I think he's onto something! On his Instagram Taylor has posted the classic Ross and Marcel music scene from FRIENDS and has dubbed it with his new single! Watch below:
"Places" is a very chill song that Taylor says it makes him the "CEO of vibing", and I don't think he's wrong. It's a song you can relax to but it's also a song you can dance to. It has the perfect blend of both. Krew Taylor is an interesting up-and-coming artist whose style already seems refined and unique. I cannot wait to hear what comes next for this guy.
Listen to "Places" here:
4. "Noise" – Roseburg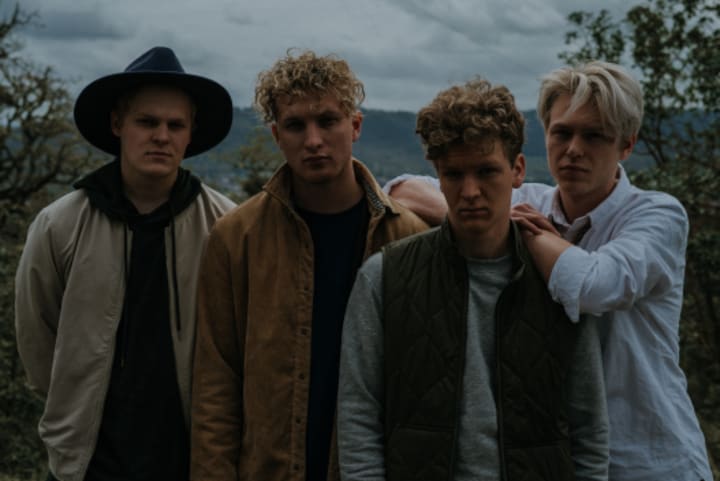 This three-piece band was created back in 2018 and they received thousands of views within the first day of releasing their debut EP "Heaven Vs. Hollywood" due to a Facebook post about the creation of the band. Their most listened to single "Wave" was released back in 2019 and has over 1,000,000 listens on Spotify alone. This pop-rock band is getting more popular by the minute!
"Noise" is best described as slow-rock. It's soft and delicate yet the rock undertones are evident throughout. It's a powerful song that showcases raw emotion. The guitar in this tune is absolutely to die for, and so if you like guitars I think this song is for you!
Listen to "Noise" here:
5. "Girls" – Courage My Love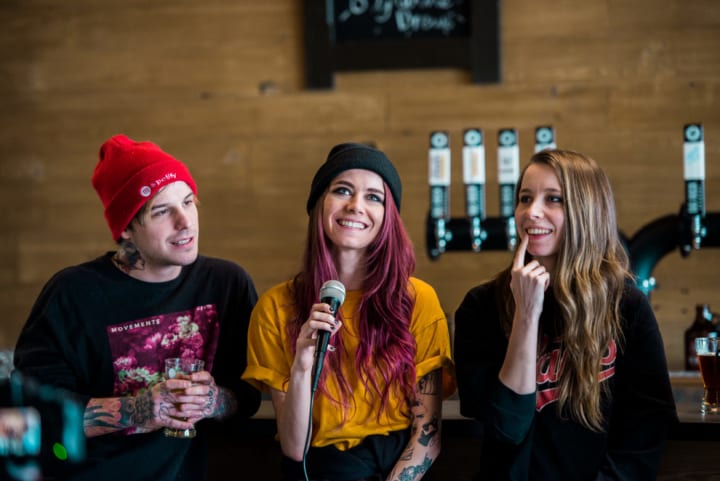 Courage My Love is a three-piece rock band who formed back in 2009. In 2014 they were announced "Breakthrough Group of the Year" and six years later they are still releasing music that makes me want to dance! With 11 years of experience CML is killing the game with their amazing tunes.
"Girls" is an upbeat tune that reminds me of Paramore. Some have even described the tune as a "bittersweet 80's summerpop" and I couldn't agree more. As well as that, the music video for this song is great, with witch vibes coming through! Definitely check out the tune and the video.
Listen to "Girls" here:
That's it for this week! So here's a recap of all the musicians, and here are their Instagram handles if you want to check them out!
1. "Blue Romance" - @makeoutmonday
2. "Better On Your Own" - @hotelmiramusic
3. "Places" - @krew_taylor
4. "Noise" - @roseburgband
5. "Girls" - @couragemylove
Want to get grooving to all these songs but don't want to create your own playlist? Find them in one easy click here to find them on my Spotify playlist! Or if you need the tunes now, listen below!
Also, if you're interested in the other songs you see on my playlist, click here to read parts 1 to 15 of Tunes To Get Grooving To on my profile! And don't forget to click that like button!
See you next week!