To the Beat: March 2020
A monthly playlist curated by creators, for creators.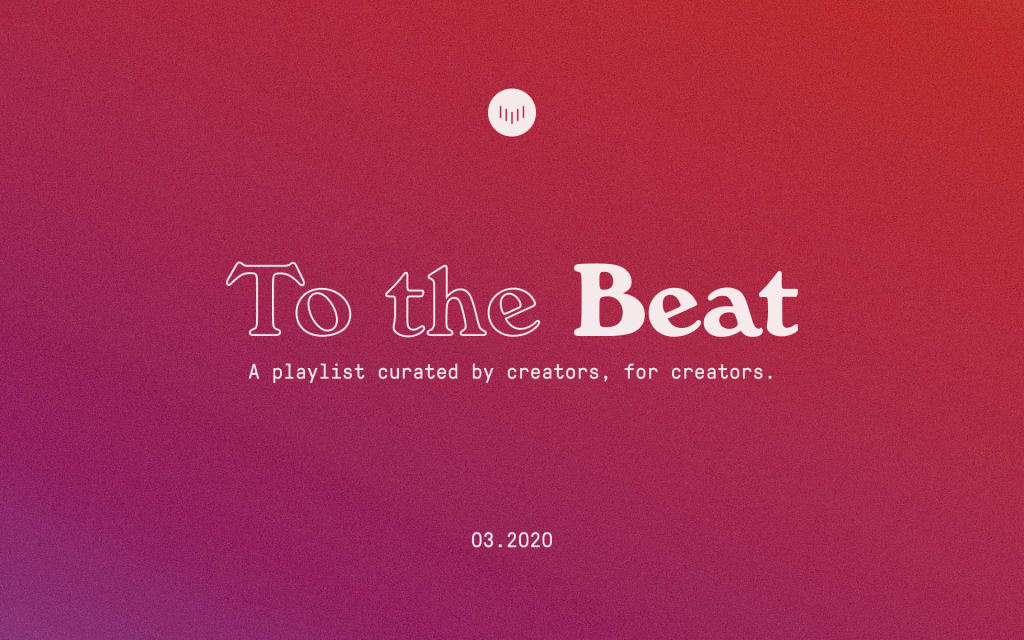 Given all that's happening around us, we wanted to put together something that soothes the overwhelming emotions that we're all experiencing. This month we're bringing To the Beat back in an effort to highlight you, the creators, who lift us up when we're feeling down. Your stories have made this playlist possible, with songs that remind us to dance, that help us blow off some steam, that make us hopeful, that make us think of better days, that we dedicate to those we love, and so much more.
You'll find everything from The Weeknd's newest gems to classics by The Police, and even some throwbacks by *NSYNC. Creators this month have been loving a little bit of everything, so hopefully this playlist will bring you joy and help you discover some new favorite tunes!
Here are a few of stories that we really enjoyed:
1. "Covid 19/Media-induced Panic Jams" by Katie Johns
2. "Bands that should be on your radar" by Samantha Parrish
3. "(Most) Modern Rap is bad?" by James McKinney
4. "10 Comforting Songs: Unknown or Underrated" by Joseph Faultersack
5. "Seasoned & Emerging Artist from Around the Globe" by mySound Music
And without further ado, here's the full playlist for this month's To the Beat:
Thank you for sharing the music that keeps you going—keep creating, and stay safe. Until next month!
About the Creator
Collaborative, conscious, and committed to content. We're rounding up the best that the Vocal network has to offer.
Reader insights
Be the first to share your insights about this piece.
Add your insights