To the Beat: January 2020
A monthly playlist curated by creators, for creators.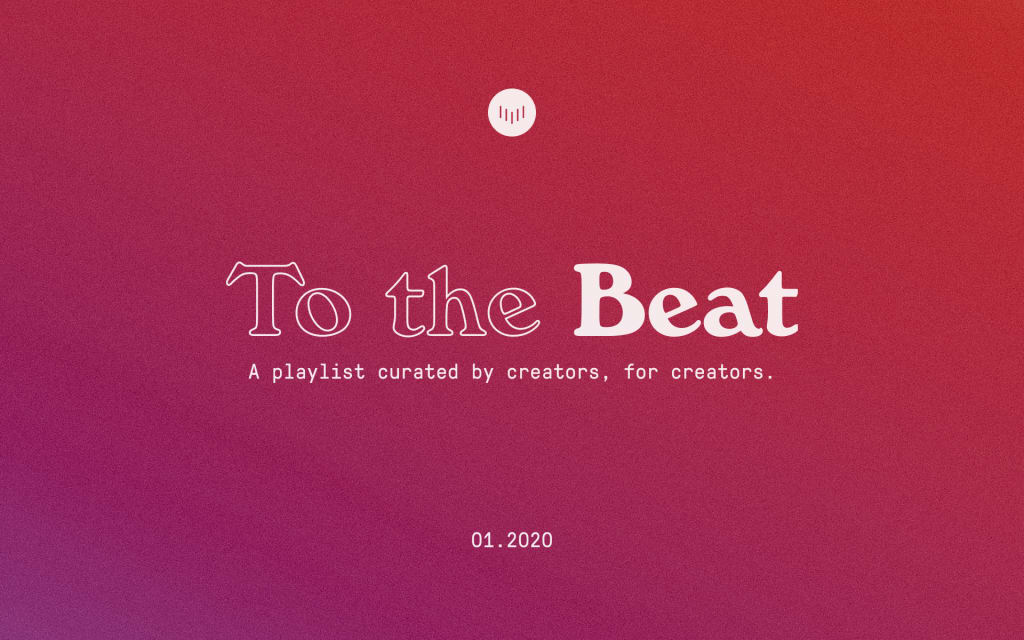 New year, new beats! We're excited to kick off 2020 with another round of all the songs you loved this month. To the Beat is back with everything from oldies that remind us of how much has changed during this past decade, to some Grammy winners who didn't fail to impress.
To the Beat celebrates the music that our creators are listening to on repeat—and now so are we! We're always excited to discover a few new artists and songs through your stories, so keep sharing them with us.
The following stories were some of our favorites shared this month. Take a look below:
1. "'Old Town Road' the surprise hit of 2019" by Cheryl E.
2. "The Power of Hip-Hop Duos" by Bralen Williams.
3. "10 Female Singers Who Defined and Influenced the 2010's" by Sarah Loyd.
4. "My Karaoke No-Fly List" by Jim Gleeson.
Here is this year's first full To the Beat playlist:
About the Creator
Collaborative, conscious, and committed to content. We're rounding up the best that the Vocal network has to offer.
Reader insights
Be the first to share your insights about this piece.
Add your insights