To the Beat: April 2020
A monthly playlist curated by creators, for creators.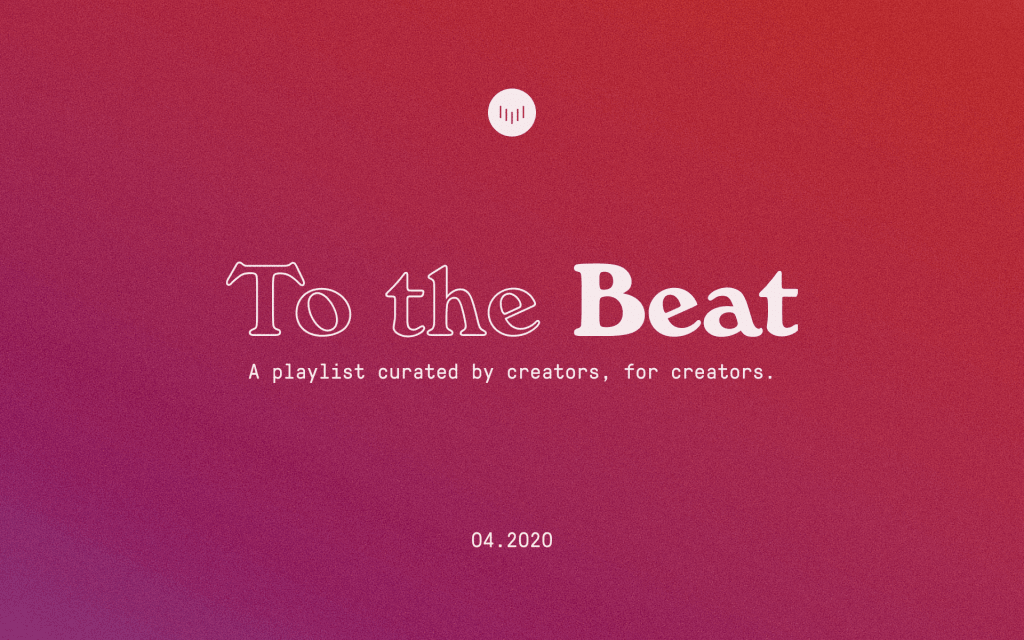 Quarantine bumming you out? Fear not! To the Beat is back with another collection of songs to boost your spirits and help you stay strong in these difficult times.
From all the stories you shared with us this month, we pulled together a playlist that will knock the quarantine blues right out of you. Featuring everything, from 80's ballads and classic rock, to soul and today's pop hits, this playlist has it all. Whether you're looking to belt some Kelly Clarkson, jam out to AJR, or maybe even headbang to Aerosmith–we've got you covered.
Here are some of our favorite stories from this month. Listen on and enjoy:
1. "WHY DUA LIPA'S NEW ALBUM "FUTURE NOSTALGIA" IS BREAKING RECORDS WORLDWIDE" by Karan Singh
2. "Musical Anxiety in Quarantine" by Emma Rowley
3. "Manchester: a city written by The Smiths" by Yessica Klein
4. "Song Review: The Weeknd 'Blinded by the Light' is an Aural Time Machine" by Sean Patrick
5. "The Comeback of Melanie Martinez Through a TikTok Trend" by Sam Sanon
Here's this month's full To the Beat playlist: