The Real Docta Skitz
A New Saga Begins...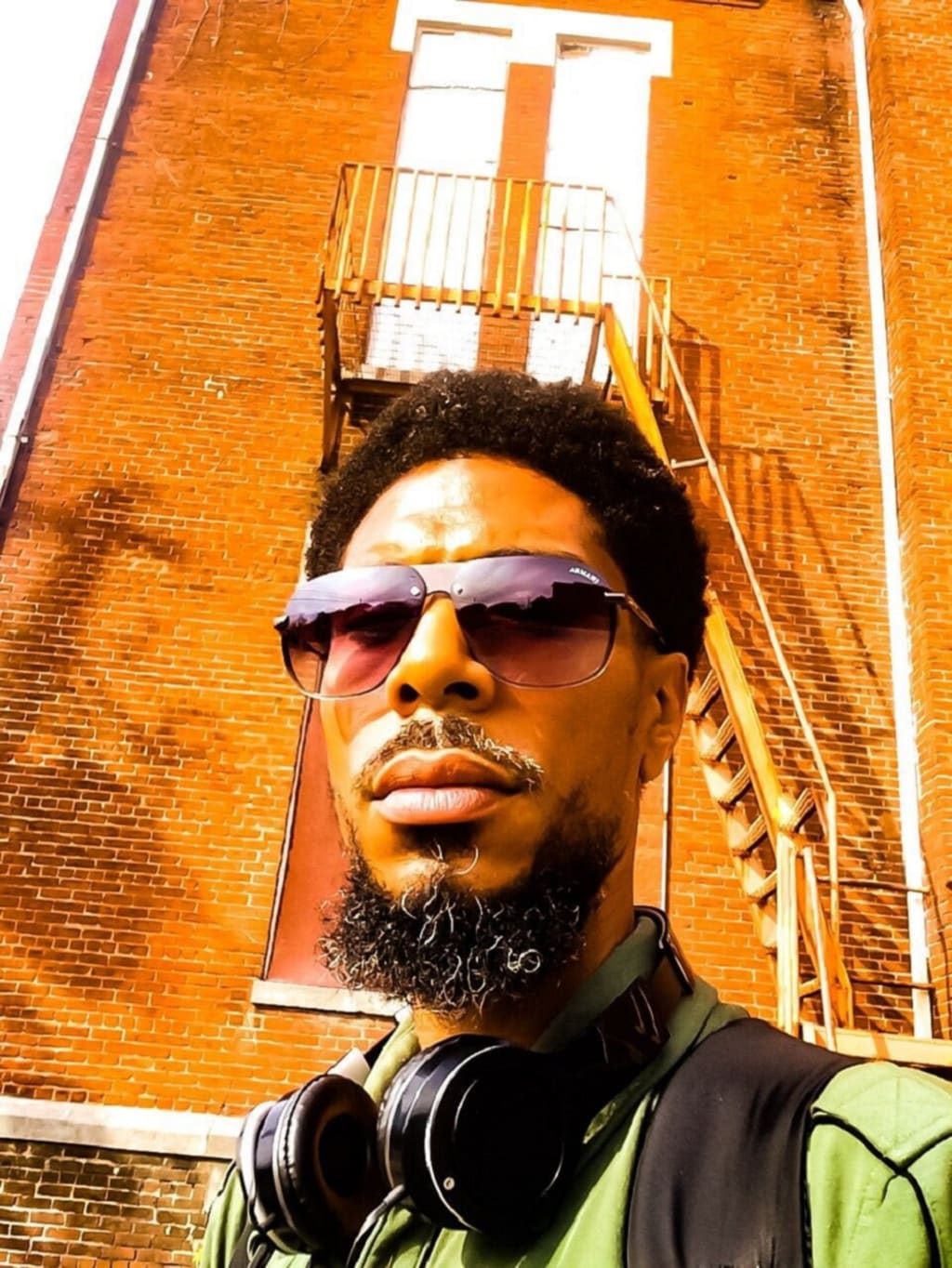 Location: Morris Brown
Music was not just a trade for Docta Skitz, but his destiny. Ingrained in his bloodline Archie Bell and The Drells (Tighten Up), Fifth Dimensions (Age of Aquarius), and the Dazz Band ("Whip It") incorporate his DNA. He did not take his craft serious until the age of 15 when he met (now deceased) friend/brother and founding member of the collective that would be later known as The Mad Hattaz. During their sophomore year in high school they became the best of friends and found common interest in the world of hip hop; partaking in after school ciphers and entering talent contests around local high schools, bowling alleys, malls, or anywhere they could gain an audience. Summer of '93 was the year the duo decided to take their talents to the next level after realizing that there was potential for success, during an era of hardcore, gangsta rap blended with a breakdown of the system an oppressed people, an angry and distraught nation a time where only the strong would survive. At the time, an underground group by the name of Wu-Tang Clan surfaced giving the manual to all that it was better to move in numbers in order to get your point across, they achieved just that. Adding a DJ and four other members: Leef Da Chief, Baby Cutthroat, Headkracka, and Tripp Nasty would be known as the Mad Hattaz.
Although never gaining major notoriety, they were content with a large following on the underground circuit in a time where majors were enslaving and ripping off hip hop artist at an alarming rate; they established a four-year ride until parting ways as the reality of life started to set in. In the years to follow Docta Skitz continued to hone his craft as a skilled freestyle artist and battle emcee while trying to attend the Art Institute of Atlanta as a multimedia student. Acquiring an entirely new fan base, he finally knew which direction he would go and what type of music he would create for the world; here is where he found his purpose. After a two year stint at AIA, he returned to his native home of Norfolk, Va. to continue his journey, feeling his message would be more receptive at home. Continuing the blueprint of moving in numbers he reunited with neighborhood friends and family to create a unit of 30 emcees calling themselves Ujama Regime; with lead members including Docta Skitz, Sunny Millini, and Mono the Arabic Jewel; creating a fresh new street sound saturating the mid Atlantic region with tunes like "Buzzin" (before Ante Up), "Make That Monem," and "P.E.A.C.E" (Docta Skitz/Sunny Millini), all created in the helms of Foundation Studios headed by DJ Stress.
All good things come to an end when an artist who had just inked a deal with Columbia Records attempted suicide by slitting his wrist over studio recording equipment and console (to date no one knows why) which subsequently shut Foundation Studios down and with Ujama not having a recording home parted ways. The following winter Docta Skitz was involved in a serious car accident while riding with his girlfriend as a passenger leaving him partially paralyzed and taking him into a deep and dark depression. After therapy and determination, he regained full use of his right leg again and full capacity of his brain with a new focus and an even better plan. In the years to follow he would continue recording songs to create a debut lp that was long overdue beginning with a song that was a journey that began with the Mad Hattaz entitled "Mad Wurld."
Recording first in Urban Intalekt Studios (Washington, D.C. NE), 5 Star Studios (Norfolk, Va.) and for a third and final time in the garage of his home, he shared with his mother and brother. Finding primitive means to create and knowing the cost for a full-length album, he decided to take matters into his own hands, having a background in music and experience in piano, and keyboard he built a home production studio that he would later combine to record vocals. There he would create his first solo full-length LP without record deals, marketing or any logistics of how money and music is made in the industry. Mad Wurld would be born, spawning underground hits "Mad Wurld," "For What it's Worth," "Mama Said," and "Just A Vacancy," all written, produced, recorded and mixed by Docta Skitz.
He would embark on an east coast promo tour with former bandmate Haz Noble (who had become an actor/director) and DJ Jah Face in the summer of 2001 never touring or having any experience in the matter he still achieved the task of gaining fans and momentum for what would be the biggest moment of his career, fly or fail time. As fate would not be on Skitz's side the album was slated for official release on September 12, 2001. There was not an expectation of what would happen the day before until it did. As the saying goes the show must go on, not considering the failure of his debut project; Docta Skitz decided to lick his wounds, counted his losses and put on a performance of a lifetime to band Rare Air while his business partner stole money from the album release show.
Down but never out Docta Skitz went back to the drawing table. Creating a home recording studio was one thing, creating a solo project another, to create your own record label is a whole other beast and by fall of 2001, that's exactly what he did dubbing it Dread In Babylon Entertainment placing all desires for joining the majors in the wind. From its inception. it struggled financially and internally releasing only four singles; one to be considered a classic entitled "In Came The Rage," and would not see the light of day until 14 years after its creation. The label even suffered a shutdown after its label head received a prison sentence; with no one to continue daily operations the label and Docta Skitz's career dwindled.
In 2014, Docta Skitz decided to revamp his label as well as career. Having nothing but time on his hands, he devised a plan to how his movement would continue. After being inspired by the Nas and Damien Marley album Distant Relatives he chose to make a buffet of substance noticing the absence of it in today's music. While finding his sound he came across D.C. native Duv Funk of Trackdealers ("Bottoms Up"), introduced to him by fellow artist Porsche Rene and created a reggae, hip hop, blues, funk fusion bringing Docta Skitz to the universe and preparing him to go above and beyond. Releasing all songs on a digital platform for free did not sit well with an old school artist, who came from an era where independent meant getting rich from selling music physically from your trunk, no different from the drug dealer on the corner. With hits such as "You N Him," "Moonshine," and "One Draw" the live new sound will take you to a place you will never come back from. Smooth, organic, edgy, rugged just a little, but always a lesson in his music; with upcoming releases Rebelution and full-length LP Hardknock 101, Docta Skitz shows that he is here to stay
Video available on You Tube, You N Him available on all digital platforms.
rap
About the author
Accomplished artist, writer, producer, musician, and independent label owner. Docta Skitz is a force to be reckoned with. a 20 year veteran to the game garnered notoriety on the underground hip hop scene in the mid 90's
Reader insights
Be the first to share your insights about this piece.
Add your insights