The 'Rebelution' Will Not Be Televised
The Latest Release from Indie Artist Docta Skitz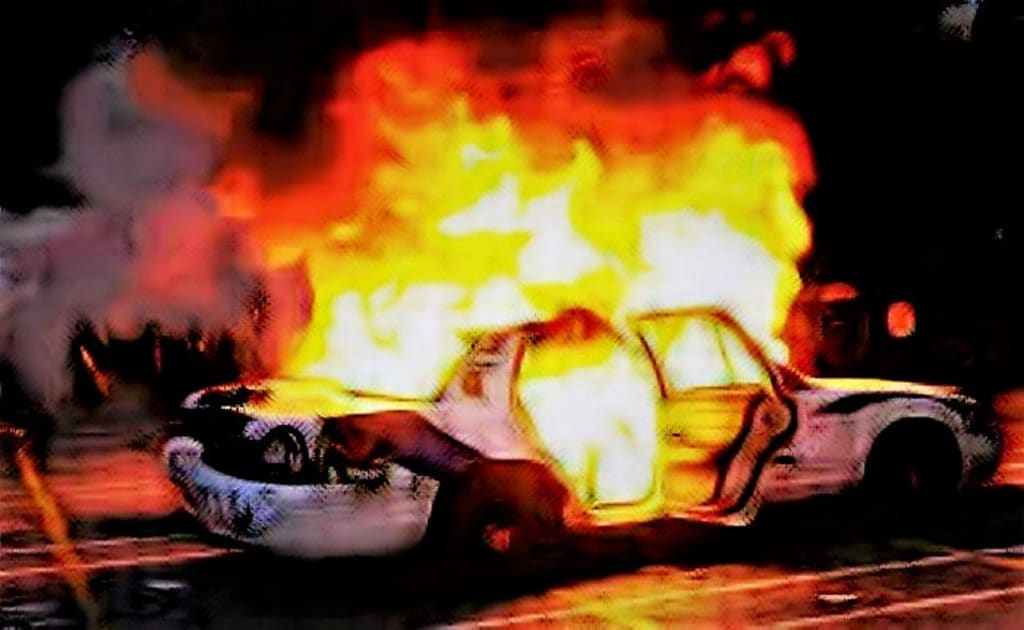 Artwork by: Darim Stewart
Rebelution, produced by Funk Duv (Trackdealer) is a soul motivator embedded in a Bob Marley sampled Burnin and Lootin, infused with live congo percussion. The first single from Docta Skitz's highly anticipated fourth LP, Hardknock 101; is a call to action on the state of this nation we call home. The pace is zero to 100; the tone: the time is now! It has the feeling of the greatest roller coaster you have ever ridden and once that ride is over you want to turn around and do it again. Opening with a chant from the legendary Gil Scott Heron, relaying his message of the revolution not being televised, places you in immediate attention and waiting for the next course of action.
A Deeper Look
This entity was born from despair, the hate, violence, and segregation of a nation who has seen its share of blood, sweat, and tears being fertilized by the "MAGA" movement. The opening statement describes a societal caste system where one is judged based on their background, and the frustration that derived from centuries of oppression.
We can play it get it how you live it role, the less you give we takin more, the richer you get make you piss on the poor, you grew up not needing and everything for them, we grew up from the pavement/ where slinging and slaying became second nature, only 8% can say "Hi neighbor",when all that hard work came from hard labor, then the call from the po came from yo neighbor,"I think he selling dope" came from your neighbor, too many cars got bought with yo paper, with all this hard work thought that you could pay us,F**k a 40 acres and you can keep that mule, we want some restitute instead get treat like prostitute!!
The bars of the second verse elaborate on two-sided gun laws, mixed with modern day cowboys creating a recipe for disaster. And the end result causing a spike in violence among today's urban youth. CNN surfaces mid-verse explaining the rise in fentanyl, mass shootings, and the causes of war creating a united cesspool driving us to a destructive end.
My gun clean but it dirty, take away my rights when I get caught do something dirty, constitution right to bear get burned, they give no pity somebody came and gave them little youths some clip extended, to give em a reason to kill em dead!
The strong close in the final verse gives you a sense that it will be too late to react with any course of action since the human spirit has been compromised due to the ills of society, pain and punishment. It is a balance of good deeds outweighing your bad deeds with the outcome depending on mankind and its ability to be responsible for their actions.
There won't be no prize when Armageddi come, saying that it won't be no rise because the spirit done, everybody wan go a heaven but don't want death to come, we rely on a preachers speech, who defies everything he speaks, we look to the sky we reach, when it's all good its all praise be, when it turns bad its whoa is me.
As the ride to Rebelution ends you are left with the feeling that some form of action must be taken with urgency. For those unaware what is going on around them Rebelution is a definite wake up call with an explosive message. With an entrancing backdrop to encourage the lyricism, the subject is never lost on the listener taking firm grip from beginning to end sure to be a repeatable offense.
Apple Music/Itunes
About the Creator
Accomplished artist, writer, producer, musician, and independent label owner. Docta Skitz is a force to be reckoned with. a 20 year veteran to the game garnered notoriety on the underground hip hop scene in the mid 90's
Reader insights
Be the first to share your insights about this piece.
Add your insights