The 'List: Christmas, Volume 2
Continuing the 'list for the current Christmas season.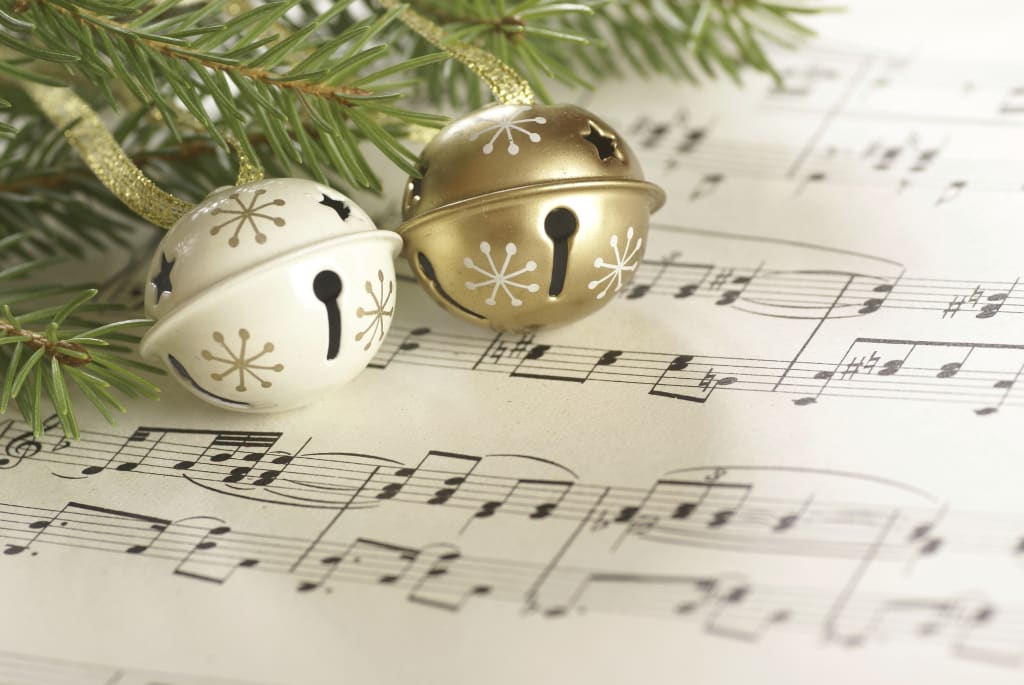 Hello one and all.
This is part two of the previous 'list with many familiar favorites and a few choice picks to add to your eggnog party. Also, there's always more than one video version posted, so you get to decide which is the better version.
A novelty Christmas smash recorded by David Seville and his creation, The Chipmunks; Alvin, Simon and Theodore, with Alvin being the really problematic one. Seville was actually the altar ego of its creator Ross S. Bagdasarian, who sadly passed away in my birth year, 1972. Another version I'm familiar with was a Disney version with Chip and Dale with Donald Duck added for laughs—the album is now long out of print and probably on eBay by now.
The torchy version by the late singer/actress/entertainer has become quite the standard. But, the Queen of Pop also had a fun, jaunty version for The Very Special Christmas 1980s compilation for The Special Olympics. Sad fact: Kitt passed away on Christmas Day in 2008.
Another seasonal rock/R&B song that permeates all-throughout malls and outlets in all of North America! The first is by 1960s Phil Spector discovery and who you may remember as Danny Glover's wife in the Lethal Weapon movie series. The Dublin, Ireland band, also had a popular live cover recording heard endlessly around this time as well. It was also part of The Very Special Christmas compilation.
Darlene Love's song previously mentioned may have also inspired this Long Lsland music diva as she channeled 60s girl groups/old school R&B soul in this memorable seasonal song about the ultimate Christmas present. Reuniting with your one true love.
This is one of my favorite contemporary Christmas songs in that it is strictly for adults and doesn't shy away from topics as war, divorce, animosity and meanness. The Christian pop singer performs the song beautifully and sells it without pretense.
This crazy fun holiday novelty hit was roughly released around the late-50s. It just puts a smile on my face just because. It doesn't have a mean bone (no pun intended) in its body and just means that this writer needs to get more of a life!
Rockabilly meets swing in this fun holiday confection. Setzer even adds a 1957 Chevrolet to the mix—for no other reason than he just could.
English translation: "O Christmas Tree." A beautiful ode to Christmas trees is actually a German folk song that was retooled by composer Ernst Anschütz in 1824. The one version I remember is by the late, iconic Cole in the one Christmas album that always demands repeated listenings in the season.
Also a cut from the Very Special Christmas compilation. For the many recordings of this reverent, religious carol, this Irish Gaelic version from this prolific musician/singer/arranger is one of my absolute favorites. Many people choose to recognize the religious Judeo/Christian aspects of the holiday. Me? I just look for a great melody and vocal delivery. I say, a different language version to this song is still worth enjoying.
This song is a perennial favorite and its one that also works for the New Year. It was an early-80s hit for the late soft rock/pop rocker who relates (perhaps a true story) an encounter he had on Christmas Eve with his old high school girlfriend. It stands as a tried-and-true tearjerker of the season.
How The Grinch Stole Christmas is always a favorite animated special (or if you prefer, the so-so live-action Ron Howard comedy with Jim Carrey) for the holiday—but, the Ravenscroft recording is still a spine-tingler in its delivery. It delineates the meanness of the Dr. Seuss loved-and-loathed character. But of course, we know better (wink-wink).
This urban Christmas jam is what keeps this late R&B singer's memory alive. Many versions ranging from Gloria Estefan, Chris Brown and even Christina Aguilera are popular and heard often over satellite radio; but, I still say, there's no substitute for the original.
I have a confession to make. This is my least favorite holiday song. There are far too many cover versions played out there that just prove to me that the late George Michael's hit may have resonated a little too much. It's basically the same for me having to hear any and all of Johnny Mathis' Christmas repertoire (ugh!—and refrain from the hate mail, please! Just voicing an opinion!) And yet, the former Savage Garden frontman Darren Hayes had recorded the one serviceable version. That's all. Off the podium now.
This Boston rocker known for his balls-out rocker "The Stroke," showed his sweeter side with this guitar-driven rock/seasonal jam, that also has the distinction of being quite overly played in all retail outlets in all of the U.S.A. Eh—it still sticks to this day.
Everyone knows "Rudolph, the Red-Nosed Reindeer" by heart. But, this fun sequel-song of sorts is still fun by all means. Maybe even more!
Christmas rock songs can either be bland and sometimes a little too reverent. This new wave/dance-able rock song by the defunct Akron, Ohio post-punk band gives a funny, but sweet taste regarding the crazy chaos that is associated with Christmas or any holiday for that matter.
One of two former Beatle member Christmas songs that have found a niche every December season. This one is very distinct in its use (or perhaps overuse) of the synthesizer. But, it's still fun to listen to either way.
The Southern California surf-and-beach rock/pop band gave us this memorable ode to the benevolent white-bearded red-suited man who flies around in a sleigh and....uh, you get the idea.
The other ex-Beatle recorded this classic gem which was a direct anti-Vietnam War protest song along with his wife, Yoko and a kiddie choir to back them up. Still worth a listen to, and...
Led by UK rockers Bob Geldof and Midge Ure, this charity Christmas song was the first of its kind and featured many UK rockers and singers singing about then-famine ravaged Ethiopia. Michael Jackson. Lionel Richie and super-producer Quincy Jones would soon take their cue and feature mostly American artists for their now super-famous charity single, "We Are The World" a year later. If the song does anything, despite its out-dated lyrical content, it stresses what the Christmas season should indeed be about. Peace on Earth.
Just as a bonus, this perennial Irving Berlin holiday fave is one of the biggest bestsellers in the Christmas music genre. No surprise, the classic Crosby version sung for his 1954 holiday film, White Christmas is the one to beat; but a certain kiddie Christmas comedy with Macaulay Culkin, called Home Alone, also gave us a funny and sweet cover version by the 50s R&B/doo-wop group released the same year as the Crosby film.
Enjoy and have a safe and happy holiday season.
Next List Pending.
About the Creator
A passionate writer and graphic artist looking to break into the BIG TIME! Short stories, scripts and graphic art are my forte! Brooklyn N.Y. born and raised. Living in Manchester, Connecticut! Working on two novels now!
Reader insights
Be the first to share your insights about this piece.
Add your insights