The 'List: Christmas, Volume 1
A Holly Jolly 'list from me this year.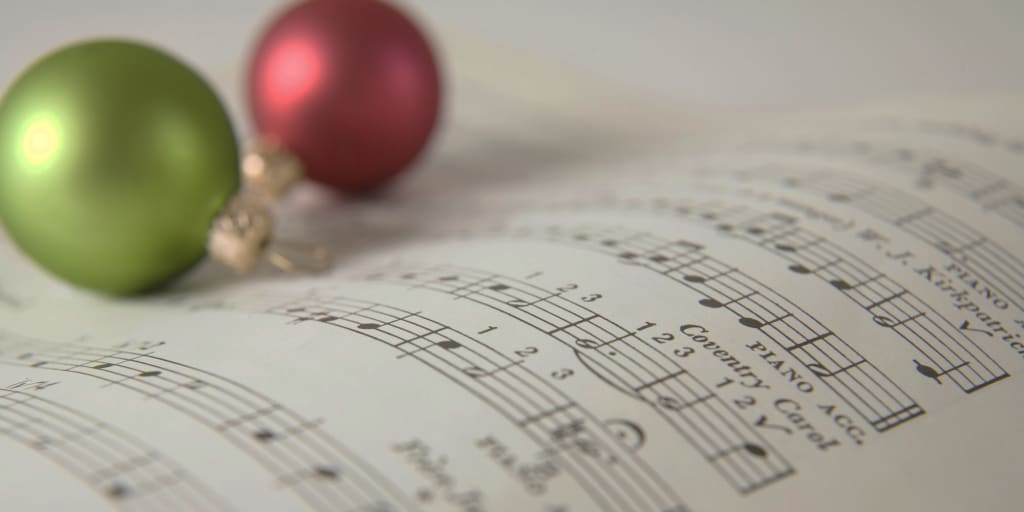 Hello, one and all.
So, December 25 is upon us again and you know what that means. Eggnog, ugly sweaters, huge pine trees lit with assorted lights that will juice up your electric bill. All the presents you bought on Black Friday have already been taken to customer service because you've had second thoughts. Another go-round with watching A Charlie Brown Christmas, Home Alone, It's a Wonderful Life, A Christmas Carol and my personal favorite, always, A Christmas Story with young Ralphie being warned that his eye will get shot out by that BB gun he so desperately wants.
Ah, but the best part is always the yearly Christmas playlist I always listen to. Here's the first sample in this series.
Cherry Picks
My first time hearing this was on a prime-time Sesame Street special on PBS in 1978. It featured Big Bird on skates and learning to skate with a pretty young skater. It was a thrill to learn that this pop/holiday standard was written and performed by trailblazing Latin pop/rock music pioneer Jose Feliciano who was blind since birth. Always a staple on my Xmas music 'list.
The 1966 Charles M. Schulz TV special is always a perennial favorite every December. The opening song is always a joy to listen to as we see the Peanuts characters skate to the song, and Charlie Brown and Linus ruminate about the holiday's rampant commercialism.
Ever since my early childhood memories were even a blip, this classic Nat King Cole version was always playing around this time. Still is and pretty sure, as long as I'm alive, will always be.
One of my favorite swing versions of the Rodgers/Hammerstein perennial classic from The Sound of Music, made famous of course by Julie Andrews; this time, the man who represents all things cool gave a solid, jazzed-up version that still sounds as great as when I first heard it many Christmases ago.
The late Robin Williams' film from 1992 was a box-office bomb and I'm certainly not attesting that it had its problems. But, the music soundtrack is what stood out. Not in print anymore, but there are many versions of this song floating around YouTube. It's just a great song bar none. Give it a listen.
Both the Helms' and Hall & Oates' versions sound nearly identical. So, instead of apples and oranges deciding which is better, I decided to post up both. Decide for yourself which is the better one.
Many Christmas rock songs like the previous choice, have been the staple, and since this is only a volume one; others will be posted. For now, this one's a fun toe-tapper and made memorable for me when I saw it put to good use in the 1990 comedy Home Alone with Macauley Culkin.
Not a typical Christmas carol per se, but the front-woman for Eurythmics and the minister of soul music gave a killer version of the 1969 Jackie DeShannon standard featured in the (yes, very bad) Bill Murray 1988 Christmas Carol-inspired, Scrooged.
As I mentioned, the popular 1966 Peanuts debut special holds a special place in my heart. Although it is the unsanctioned instrumental theme for The Peanuts Gang, it still resonates during Christmastime for me.
Favorite version no. 1: The soft-rock brother/sister duo has a permanent stamp on my 'list with this sweet, vocalized version.
Favorite version no. 2: This instrumental, orchestrated standard with the horse-clopping sound and the trumpet-neighing at the end of it.
A mostly eerie, synthed-up version of the 1862 carol that packs quite a punch to this day. Still considered the biggest-selling version of the song to date.
We all have a favorite seasonal novelty record. This one's my favorite as it details in outright hilarity, a nasty accident that befell a granny on Christmas day when Santa came. The artists were a husband/wife duo that much isn't really known about.
One of my favorite versions of this 1934 standard by the famous R&B/pop family act from Gary, Indiana with of course, the most famous member belting out with pure euphoric gusto.
Finally.
Hands down; my all-time favorite carol as it tells a compelling story of a fictional boy who visits the Baby Jesus in the manger and offers his one and only gift. Many, many versions of this Katherine Kennicott Davis composition exist, artists ranging from Bob Seger, Wilson Philips, David Bowie...even Grace Jones. But, this reverent Simeone-conducted chorale is still my perennial favorite and will always be. And yet, there's also another version that is always a mainstay in my holiday music repertoire.
Recorded for a TV special that gave us the most bizarre duo pairing ever. The song and dance veteran and the chameleonic rocker gave a killer performance duetting a medley of the traditional song with Bowie countering with his observation of what the holiday should represent. A worthy recording and one that also makes it way on my 'list.
Until Volume 2...enjoy and until next time.
Next Up: Christmas 'List Part Two
About the Creator
A passionate writer and graphic artist looking to break into the BIG TIME! Short stories, scripts and graphic art are my forte! Brooklyn N.Y. born and raised. Living in Manchester, Connecticut! Working on two novels now!
Reader insights
Be the first to share your insights about this piece.
Add your insights