Meet Michael Dowd
The Smooth Melodic MC known as "Intellect"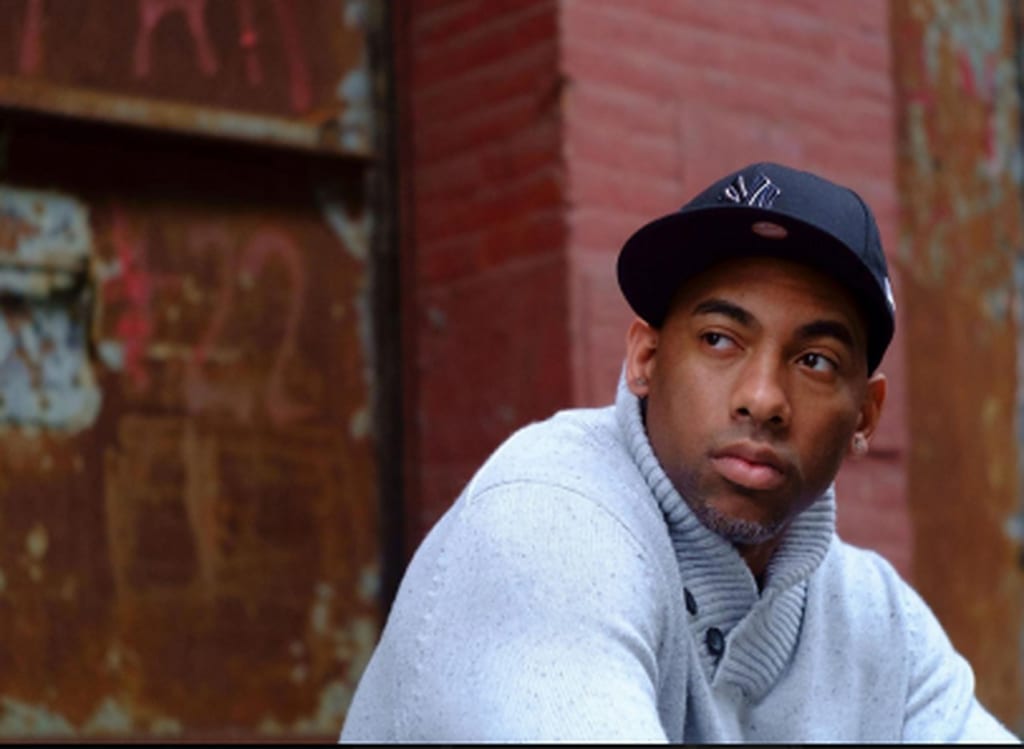 Smooth Melodic MC known as "Intellect"
Michael "Intellect" Dowd is one of the best up-and-coming artists in the hip hop industry. In order to stand out in the music industry, he is fully committed to the idea of bringing in some creative, unique ways while also expanding his work with a lot of heart, emotions and passion.
The interesting thing about Intellect is, aside from being an artist, he is also an actor, a songwriter and a US military soldier from Pensacola, Florida. That really goes to show the diverse range and the talents that he has, along with the unique set of ideas that he is bringing to the table.
A short documentary on Intellect has since been released. It is the story of one veteran on his journey from solider to superstar.
In my opinion, Intellect would not be considered a mainstream artist, and that's not necessarily a bad thing. Sometimes mainstream music can be very boring and without a lot of character. What Intellect does is he always tries to push the boundaries and come up with something new, inspiring and soothing. It's nice to see his range and the unique approach that he has with all of these things. The best part about his work is that he constantly includes a variety of other genres into his work to make it more appealing. You will notice that his hip hop vibe also comes with dance tracks, neo soul and so on.
Just another way that allows Intellect to expand his range while also bringing in something clever and appealing. The fact that he is also a model and actor does play very well with these ideas, and it certainly pushes the boundaries in an extremely creative and wonderful endeavor.
While writing his last album, Intellect was selected to serve as a technical adviser on ABC's show Quantico. Currently, he is serving as a consultant on NBC's newest show The Enemy Within starring Morris Chestnut and Jennifer Carpenter. This guy is pure talent!
However, even though he is making his presence known in the television world, it is no surprise that music is still Intellect's number one love.
In late 2018, Intellect released his first independent album titled Out of Left Field, which placed him as one of the top rising artists and best new music on Reverbnation.
Through clever wordplay and storytelling, paired with some of the most amazing production heard today, Out of Left Field, is reminiscent of Nas' Illmatic in '94. Most of Intellect's lyrics and songs are very personal, they show ideas and all kinds of situations from his personal life. Because of this, you get to see a whole new side of Michael "Intellect" Dowd and that certainly enhances the character, while also bringing in some clever notions and options to explore.
It's nice to see that his music flows very well and it continues to impress every time with each new tune that he delivers. Exploring his lifestyle and also learning more about his views of the world is very exciting. He is an extremely talented, emerging artist mainly because he is not afraid to take chances. A rare find in the industry, and when someone takes chances like this it usually pays off a lot more than you would ever imagine.
All in all, Intellect's work is quite impressive. His commitment is commendable and shows that the results can be extraordinary. That's what every emerging artist should do, speak his mind while also showing that sometimes challenges are for the best. It's a rewarding and unique opportunity for Michael "Intellect" Dowd to speak his mind while also bringing in a new vibe to the genre!
Important Info and Updates:
Not surprisingly, Intellect is currently working on new music. He just recorded a motivation song for our world in transition. Soul Electric feat the Great E. Smitty is exclusive on Soundcloud. Head over and give it a listen and show some support.
Intellect is seeking live performances, requesting to become a tour opener for pending hip hop talent and DJ exposure in Hip Hop Clubs around the world. One Team, One Mission, One Fight.
Intellect's manager is Christianne Williams of Brainscript LLC and can be contacted for more information.
@ iTunes / Spotify / Reverbnation / Instagram