Love At First Listen
The Anti-Lovers Club Soundtrack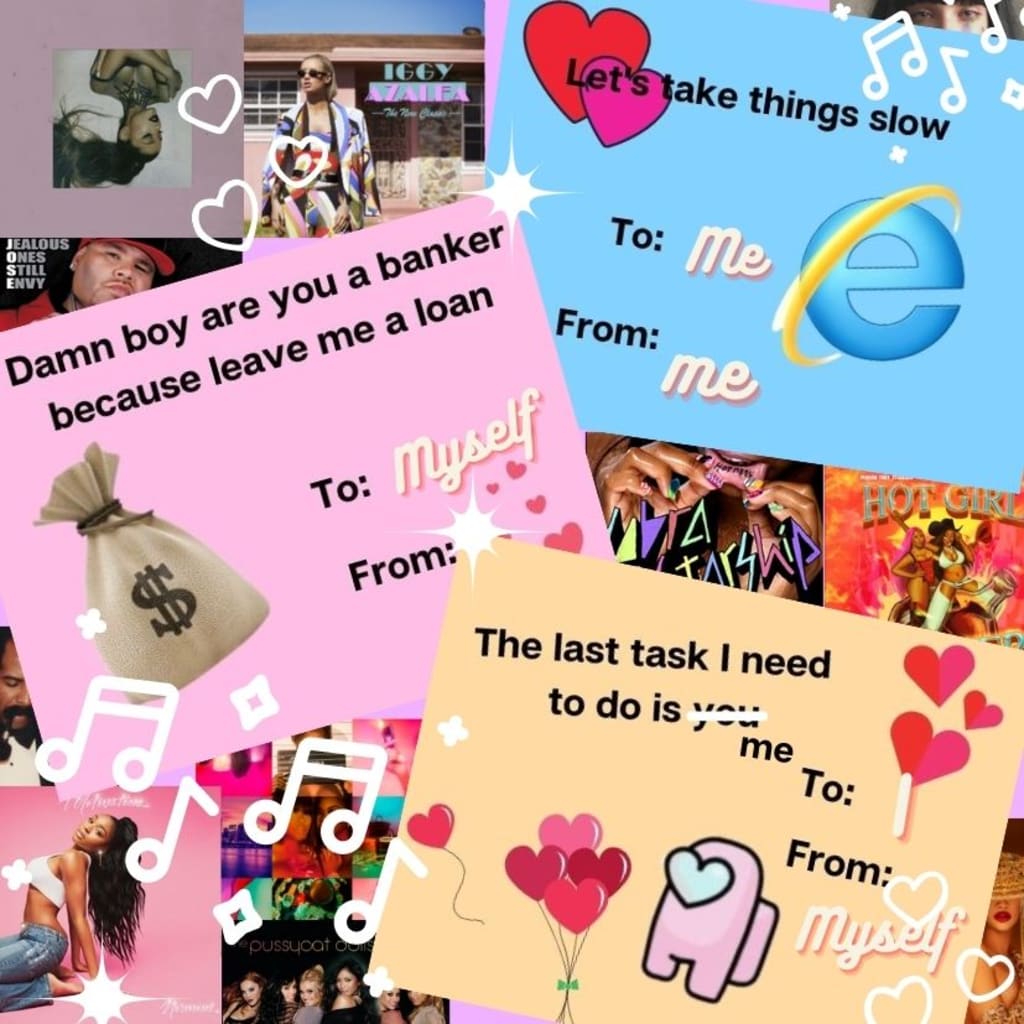 Regardless of if you are recently single or have been livin' the bachelorette/bachelor life for some time now, remember Valentine's Day isn't exclusively for couples. There is nothing wrong with being single and in 2021 we're now releasing the shame and stigma that comes along with it! There is a humongous difference in being alone and being lonely. Therefore, "singles awareness day" (S.A.D.) should stand for "singles awe-inspiring day" instead! Let's remember why we're single and celebrate it. Grab the wine, call your girlfriends (optional but encouraged), and set the vibe with these tunes guaranteed to boost morale and ROCK your Valentine's Day!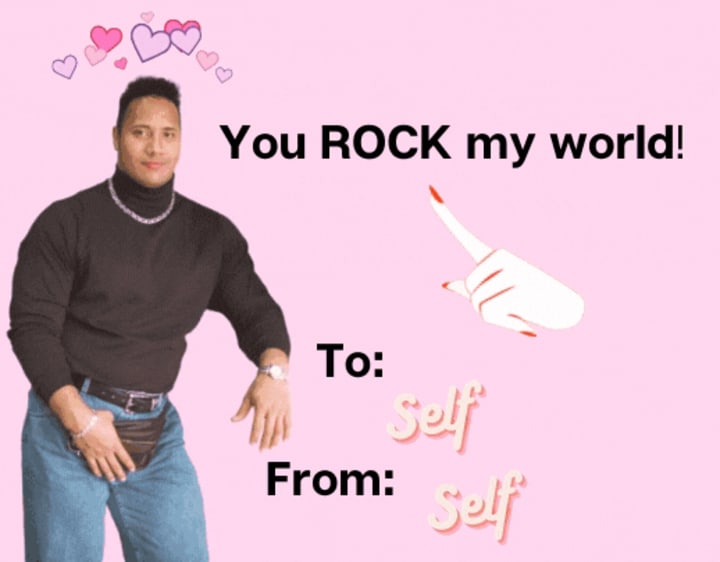 Now Let The Music Play!
Alright so here we have it the ultimate Anti-Lovers Club playlist! These songs are arranged in a distinctive pattern to guarantee a boost in confidence, radiating energy, and absolutely NO TEARS of sadness! Here is a color coded guide of the playlist and how it is set up. Each track is separated into one of the six classifications below based on song lyrics pertaining to one of the highlighted topics below.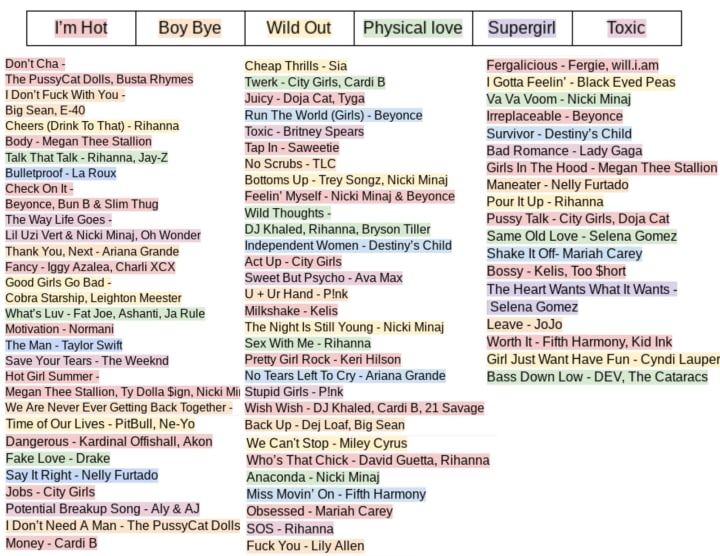 The Six Classifications:
1.) I'm Hot (red) - This category has double the songs! For every two songs another I'm Hot song is inserted again. The reason behind this repeating method is because we need to always remember just how beautiful and awesome we are inside and out! The more we get into that "baddie hottie" energy the more we start to feel it and believe it. We can be our own hype man!
2.) Boy Bye (orange) - These songs remind us that our ex should stay exactly where he belongs...in the past! Even if you didn't have a label on your relationship we all know that one person that fits this description. Out with the old in with the new!
3.) Wild Out (yellow) - This selection is 110% dedicated to wildin' out with tracks that focus on letting loose and not taking life so seriously 24/7. These are the party songs to keep you busy! Don't forget to stop and smell the roses you bought yourself! Drake couldn't have said it better "everybody dies but not everybody lives!"
4.) Physical Love (green) - These lyrics are all about physical touch. Relationships based on physical attraction usually don't result in longevity or marriage, but let's face it sometimes we're not always looking for true love just comfort.
5.) Supergirl (blue) - The tunes presented play into being a strong woman. The lyrics all include overcoming heartache and hardships then bouncing right back up. They are meant to motivate and show yourself how well you rise after falling. Trust the magic of new beginnings and self evolution. The new you is better, stronger, and self-sufficient.
6.) Toxic (purple) - It doesn't take a genius to figure this one out! Whether it was a bad romance that kept you entangled for longer than anticipated HALLELUJAH for breaking the cycle! These relationships didn't always bring out the best in us, but just because it was toxic doesn't mean the break up hurt any less. We can't tell you how to feel and true healing takes time! You've already taken the hardest step to a healthier you!

Press play and let the playlist do the mending! The songs are already handpicked and in an organized order ready to listen. The Anti-Lovers Club playlist was born to help singles (or whoever) listen to good music while feelin' it too! With over seventy tracks to choose from all songs added have real meaning behind them. Want something a little more catered to your current situation? Tell us more about you! There are several types of singles, which category do you fall under? After finding out which one relates to you check out specific song categories to best determine which songs you need in your life NOW! Mix and match songs for more personalized fun!
Types Of Singles -
The Newly Single (who doesn't care)-

So you're single again? No biggie, you've taken a liking to your alone time. You now value the peaceful nights at home and go 100% wild on girls night out. You see being single as a benefit. It also makes you more adventurous!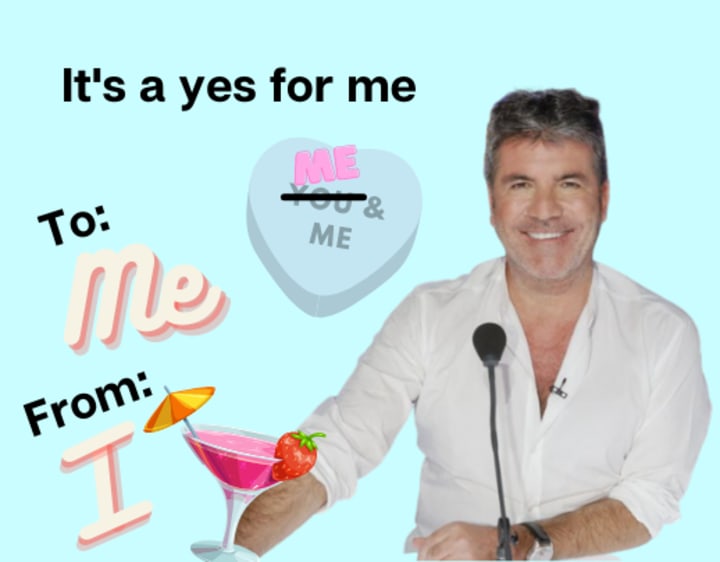 The Single Who's Not Over Their Ex -

We're all human, no shame! Break ups can be tough and emotions can run high. You might be feeling unmotivated or in your own head. Maybe feeling like you need what seems like years to recover from your last relationship. It is going to be alright! Life is just making room by ridding what no longer serves you and is opening up new doorways and opportunities. It's okay to express yourself just don't lose your self worth!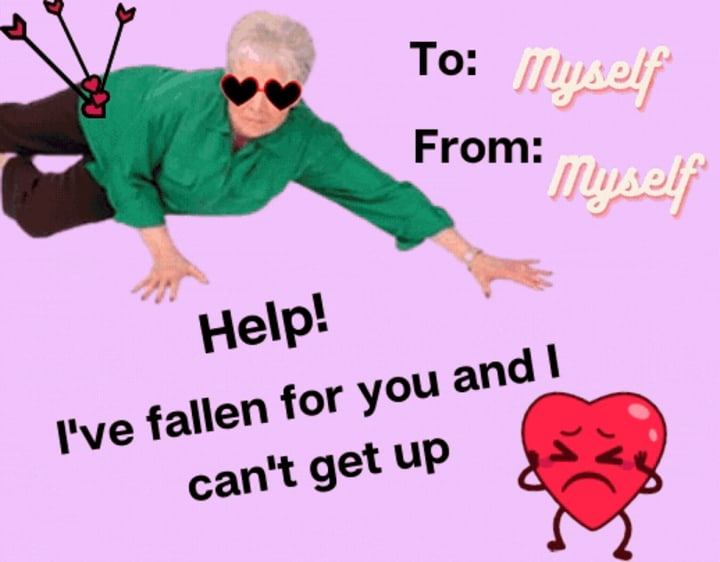 The Single On The Prowl -

You're accepting applications but serious inquiries only! Too bad that's not always the case. You are looking for love and are ready to find your soul mate/sweetheart. You've dived into dating apps but love always seems to find you when you're not looking for it. You enjoyed your time being single but you're ready for the next chapter.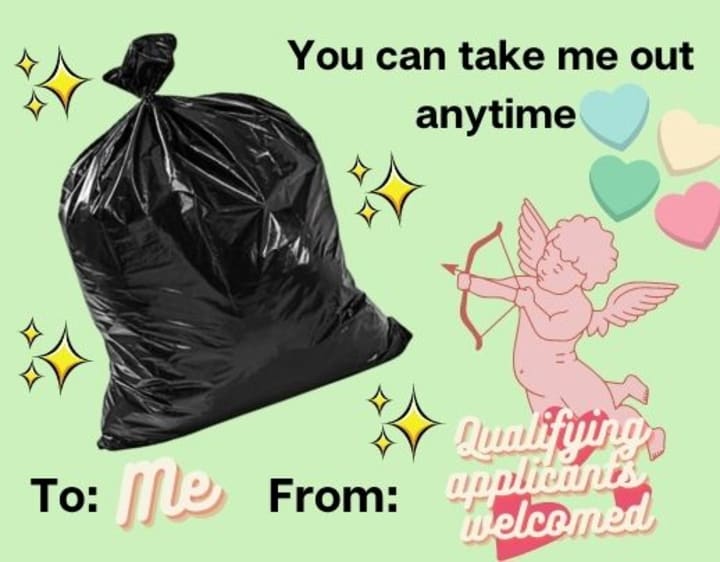 The Busy Single -

You seem to be forever single but not because you planned it that way, your schedule is just always full. You're a busy bee! Whether it be with work, friends, hobbies, or quality shopping time for yourself you got it going on in all the right places. You are content with your relationship status and believe whatever is meant to be will find a way!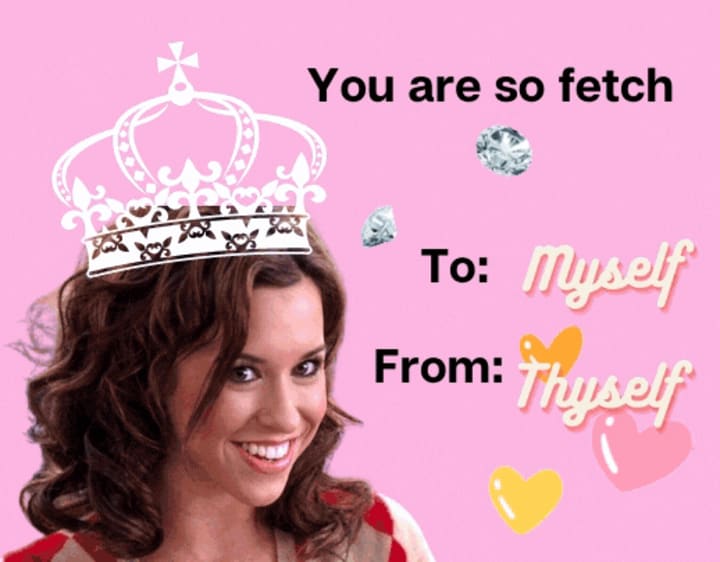 The Can't Be Tamed Single -

You just do you and spontaneity is what you live for. Sometimes you dress up and go out, sometimes you stay home and go long periods without shaving your legs. Life is good! Dating can be stressful. That's why you keep it simple and wouldn't dream of changing your relationship status any time soon. You call the shots! You know how the game works. You most likely have done some ghosting or broke a few hearts in the process! You have intentions of settling down in the future but right now you're having the time of your life. As you should!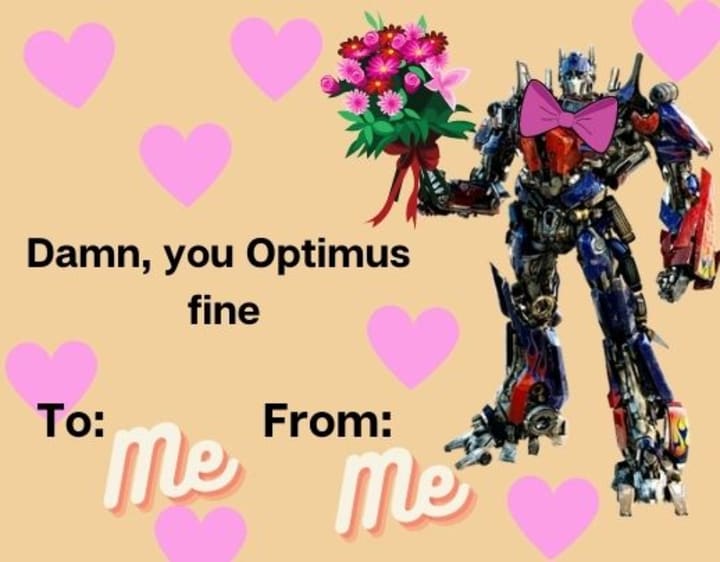 playlist
About the author
✐✐✐✐
Real down to Mars kind of girl
✩ Dreamer ✩ Healer ✩ Believer ✩
The truth is learned never told
Reader insights
Be the first to share your insights about this piece.
Add your insights