Bust a Rhyme
I Am Not An Icon—You Are :)
The world needs to hear this!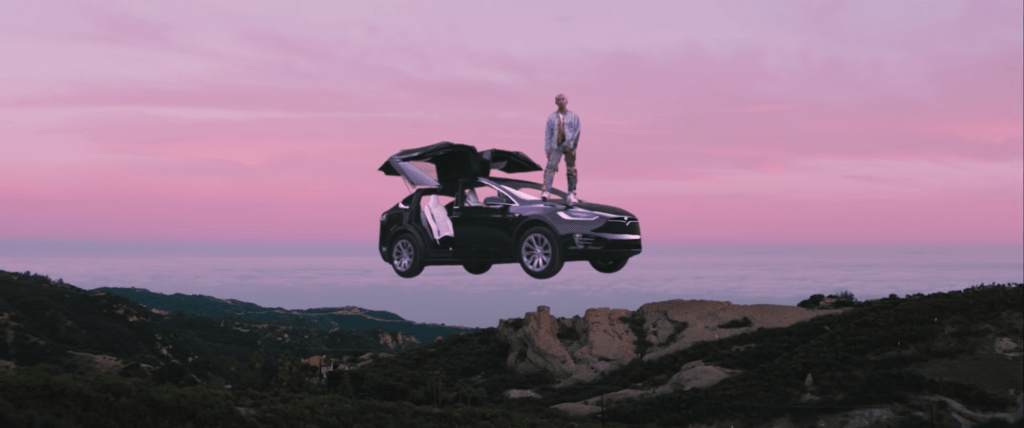 Message to the YOUth.
As many of us now know Jaden Smith as a popular artist in the rap game, he has come far proving he has what it takes to inspire the youth. Originally an actor from the movie Karate Kid, Jaden has grown to be a rapper, artist, caregiver to the homeless... are we really shocked that many think he could now be the next president!? Okay, maybe he isn't cut out for the job, but his new song has caught EVERYONE'S attention, and if you haven't checked it out, let me break it down for you...
In 2018 he released the song "Icon" in his album SYRE, which was his golden song that became popular around the world. In this he speaks about blowing up and becoming this icon to the youth, flexing his new Tesla in the background and chain around his neck. Aside from all the shine of jewelry and luxuries he has, the attention from his fans are catching up to his true meaning behind his actions/songs.
Recently is his latest album ERYS, he put out a song tied to this golden song "Icon" and labeled it "Icon?", this time with a question mark to bring in a new idea (If you did not realize,"ERYS" is just "SYRE" spelled backwards). As if Jaden took a step backwards, he "reflected" on his past to produce an even bigger song, with an even BIGGER message, this time not only for the YOUth, but to the world.
In his new song "icon?" he speaks about the dangers of our actions that are harming the planet that we live on. With all the negativity and ignorance playing a huge role, Jaden respectively demands for us all to come together for the better, to protect the soil under our feet. Ignoring the separation from gangs and the individual, we must understand where those gangs and individuals are standing. Earth is ours, and with all the violent and destructive energy we feed into the air, it is all flowing within all of us, as we are apart of this earth, and each other. Jaden states that "I am not an icon living," though simply an icon, who is living. Bringing awareness to the fact that he is just like you and I, he allows his fans to see the best of himself to promote self growth to everyone. He speaks that he is simply what he does, nothing more (He is a rapper, not a president), to make people understand that he cannot change the world alone, and needs our help by being our best selves. "What happens when there's no oil and the soil goes dry and we can't turn the light on." Understanding that the youth focuses mainly on what people own, such as the jewelry and luxuries in the first song, he uses the attention to flow into the new song "icon?" He combines the two songs first playing "icon" then cutting into "icon?" to make sure the audience of 2018 is still around for what he has to say now. Marketing Magic?... If we do not start taking care of ourselves, and our planet we will need more than just magic to get us out of the mess.
Spread positivity, and end separation for the betterment of mother Earth.