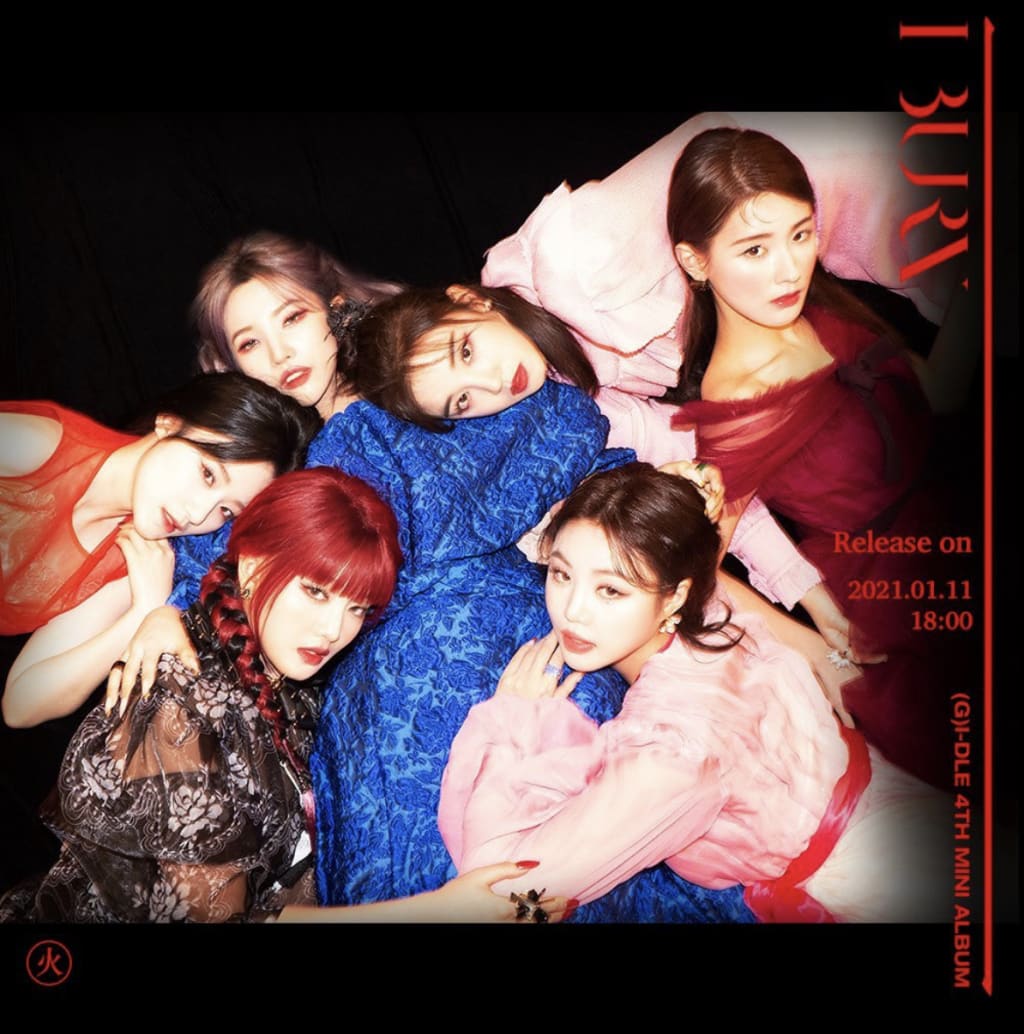 G-IDLE made their comeback with HWA and the mini-album "I Burn", and I had to check it out because with G-IDLE they always surprise me. They always try new concepts and sounds, and seeing the teasers I was intrigued with this comeback. So I checked out HWA and the rest of the album, and I am glad I did. So let's just get into it.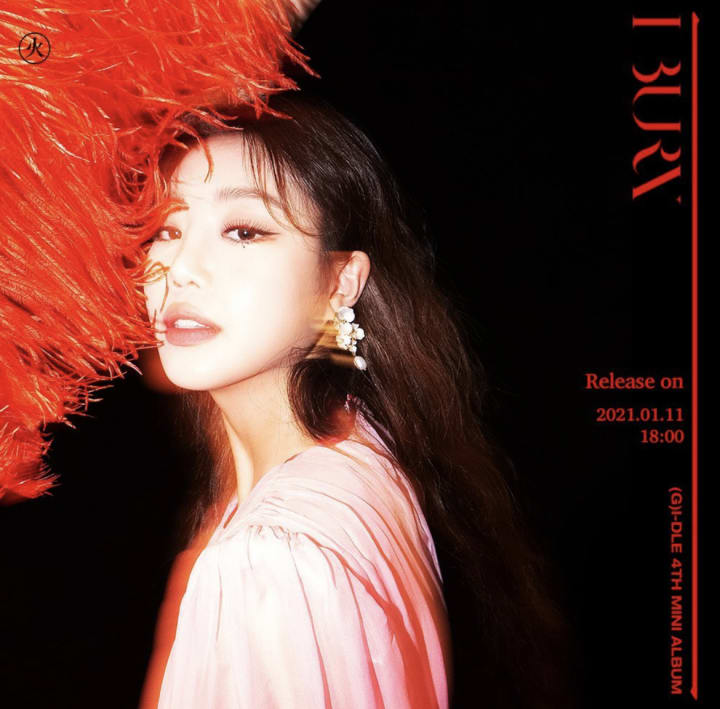 Track 1 - Hann (Alone In Winter)
G-IDLE opens up with Hann (Alone In Winter), and it's an interesting introduction to the song. It has this fantastical and grand feeling to it, and the girl's voices are so powerful and full of emotion on this song. It's a bit whimsical and quite immersive. It's a beautiful track, but it's one of those songs I don't see myself listening to on a daily basis. It's a good song, but I wouldn't go out of my way to listen to it if that makes sense. It is really beautiful though.
7/10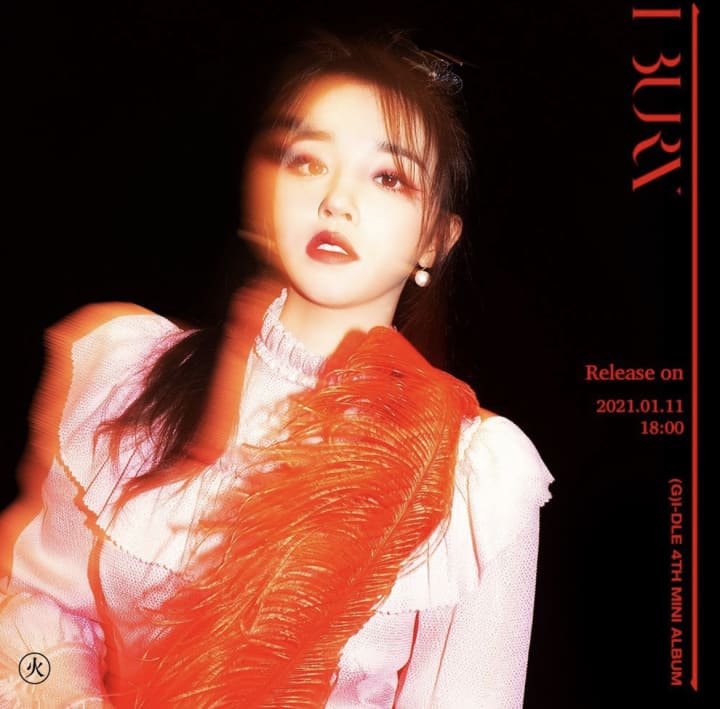 Track 2 - HWAA
Ok, so this is one of G-IDLE best songs, maybe even their best title track. Again it has such a fantastical and grand feeling to it. I can see this song being in a fantasy movie of finding oneself and courage. It's so beautiful, and the girl's voices are also beautiful. Then I really like Soyeon rap part. It sounds a bit disheveled, but it makes the song feel more raw and emotional, and I like it. Also, this is Yuqi era. She has the best lines, her voice fits so well in this song, and she stood out so much in the music video. It is definitely Yuqi era. Another thing I love about this song is the chorus. The chorus relies on the instrumental with the beautiful strings and wind instruments, and it is pretty. Usually, instrumental focused choruses don't hit, but this chorus hits hard. Especially with the backing vocals singing "hwa". It's amazing. The only complaints I have with this song is Shuhuas lines and how it ends. Shuhua got like 3 seconds, and it sucks how she is always put in the back. I kind of forgot she was in the group for a second due to her lack of presence on this song. Then I also hate how this song ends. It ends so abruptly, and kind of jolts you out of the song. It would have been perfect if they went into the chorus once more time, or added a smoother transition to the end. Other than the ending and Shuhua lines, I love this song.
9/10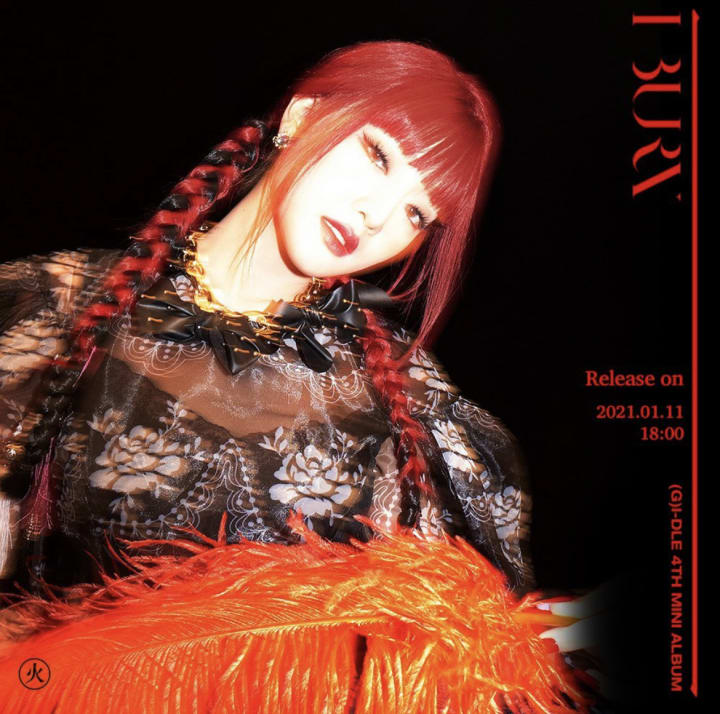 Track 3 - Moon
I don't know what is it, but any song that has 'moon' in the title is guaranteed to be an amazing song, and this song proves my theory. I am obsessed with this song. It's hauntingly beautiful and enchanting. I want this song to play at my funeral. From the vocals and instrumental, everything is perfect. The chorus is literal perfection. Also, I'm grateful that this song has an actual ending and the ending is gorgeous. The little switch up in the instrumental and hearing Soyeon's voice, in the end, is chilling. I also love how Minnie sings "moon ligh-igh-igh-ight". It gives me goosebumps every time I hear it. Actually Minnie's voice throughout this song gives me chills. She is an incredible singer, and she just shines on this track. Overall I love this song, and I am a bit obsessed.
10/10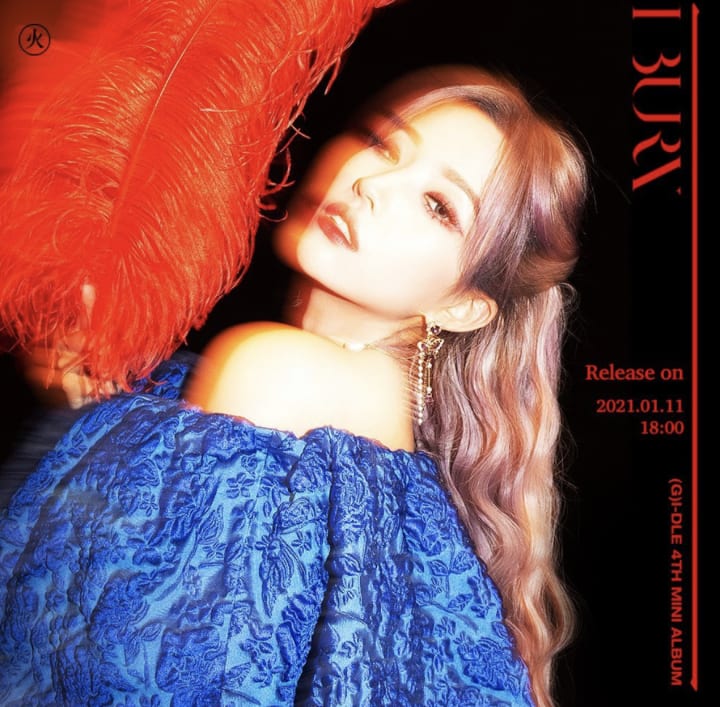 Track 4 - Where Is Love
Where Is Love is a cute song. It's bubbly compared to the rest of the album and has a festive feel to it. It's fun and a bit flirty. It's cute, but it doesn't stick out much to me. I love the chorus and Soyeon rap part. It's a classic summery song to me. Bubbly, a bit electronic, and a pop beauty. It's a nice song, but there isn't much else to say about it. Also again there is an abrupt ending to this song. It would have been much better if it went into the chorus one last time, but oh well.
8/10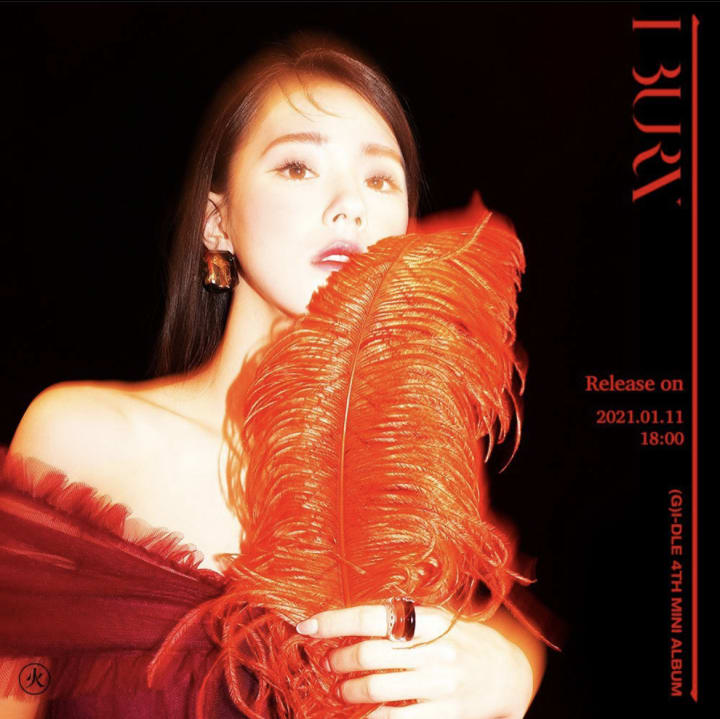 Track 5 - Lost
When I listen to Lost, I feel lost. Like after the song ends, I just can't remember it. It's not as memorable as the other songs to me. It is pretty though. The vocals are nice and I like Soyeon's rap part. The instrumental is also pretty and has a bittersweet and somber feeling to it. Again objectively it is a good song, it just doesn't stick out to me, and I don't see myself reaching out to listen to this song. It's pretty but that's about it.
7/10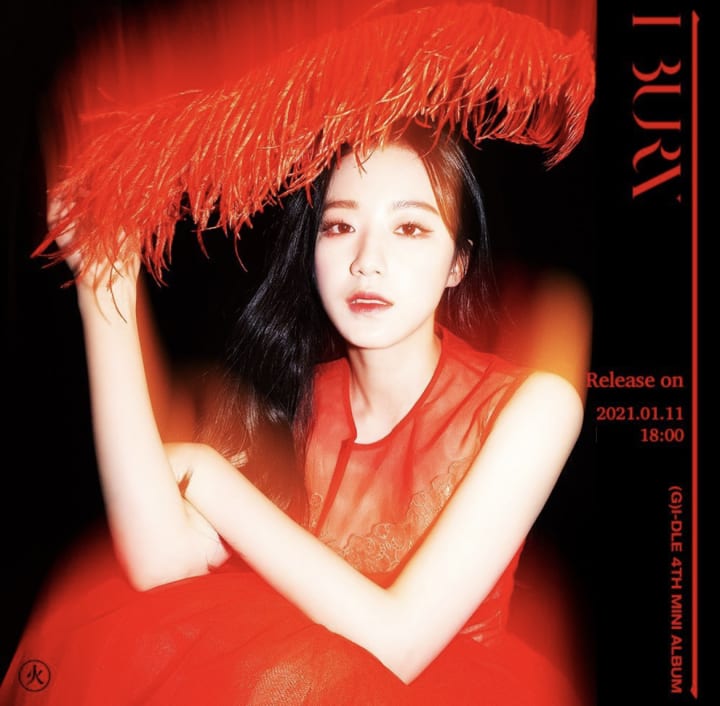 Track 6 - Dahlia
Already to the last song on this mini-album, but what a great ending. Dahlia is a gorgeous song. All the girls shine on this song with their vocals. Especially Shuhua, she stands out a lot because she has actual lines and her voice fits so well with this song. I'm so glad she got to shine on this song. Then Soyeon also stood out a lot with her rap portion. Her rap in Dahlia is probably one of my favorite raps of hers. It is filled with so much passion, and I love how she carries herself. Overall this song is full of passion. It is full of love and feels like a warm hug. It's sweet yet powerful. When the chorus comes in, I feel like I'm floating in space. It's otherworldly. Then the ending gives me goosebumps. It's chilling and Dahlia is such a gorgeous ending to this mini-album.
9/10
"I Burn" is G-IDLE's best album so far in their career. The vocals and instrumental is so magical, and with this mini-album, I'm quickly falling in love with G-IDLE. This mini-album is strong, and mystical in a way, and I enjoyed listening to "I Burn"
I Burn - 8/10
Song Ranking:
1. Moon
2. Hwaa
3. Dahlia
4. Where Is Love
5. Hann (Alone In Winter)
6. Lost
Reader insights
Be the first to share your insights about this piece.
Add your insights