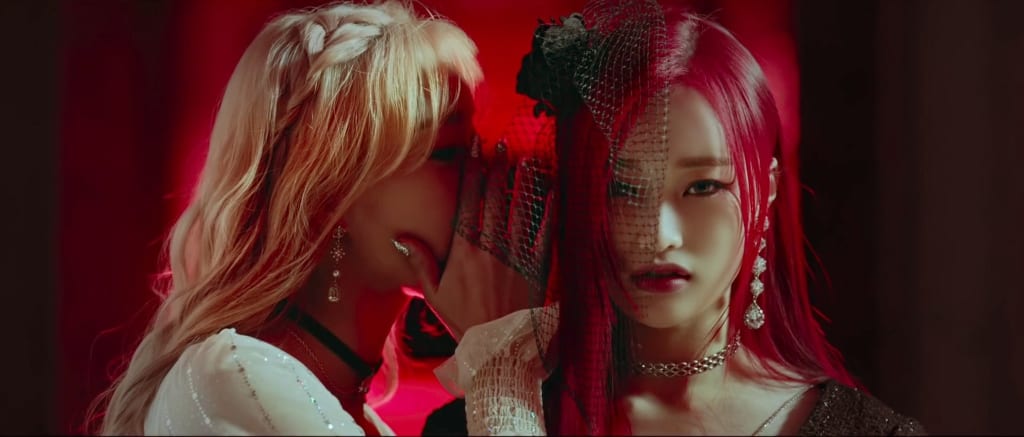 I was scrolling on youtube, bored out of my mind, and saw the PIXY music video of Wings on my recommendation. I decided to click on it, and it was the best click I ever made. I was on the edge of my seat throughout the whole music video, and I instantly fell in love with the song.
Wings is a powerful and electronic song that reminds me of Dreamcatcher's Scream and Stray Kid's Side Effects with the production and intensity. The song is hypnotic and powerful. From the instrumental to the girls rapping and singing, it is a striking song.
From the intro of the fast-paced speaking to the strong rap portions to the soft and gentle pre-chorus to the hard-hitting chorus, I love everything about Wings. It is a 10/10 song that is impeccable. My favorite part is probably the pre-chorus and the bridge and outro. The pre-chorus is ethereal and is a great juxtaposition to the rest of the song that is quite brash and loud. Then the bridge and outro feels like an epic ending to a movie. It is a dramatic ending and it holds a lot of gravity.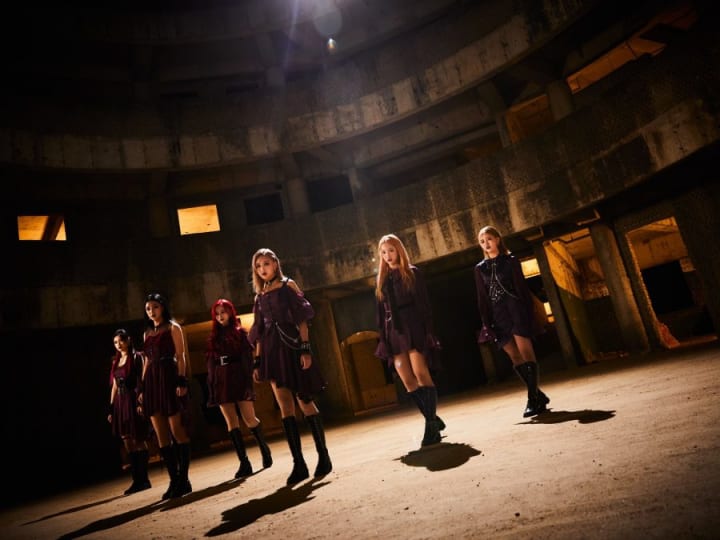 Wings is an amazing debut song, and it really makes PIXY stand out because Wings is a risky song to debut with. This dark electronica type of song isn't popular in the kpop scene. Also, the concept is dark, mysterious, and a bit scary like Dreamcatcher's concept which is amazing because I'm glad more groups are diving into the horror and dark concepts, but it isn't a popular concept. Most girl groups nowadays are doing girl crush, teen crush, and elegant and rich concepts. Wings doesn't fall into any of the trendy concepts nowadays, which is good and bad.
It is good because it makes PIXY stand out. It also shows how they aren't afraid to try different sounds and concepts and want to stand out in their own way. It is bad; however, because they are a new group under a company that isn't well known. The company is All Art Entertainment, and I couldn't find much about them. All I found was that they were founded in 2020, and they have two soloists under their company named Park Jung Min and Haroo. So it appears that PIXY is their first group, and they took such a risk to debut PIXY with such a dark and different concept. With small companies, they don't have as many resources as companies like YG, and the general public of Korea doesn't like this horror concept a lot. So I find it interesting that they decided to debut PIXY with this concept and sound.
I hope with this concept that PIXY does stick out from the crowd, but there is also the chance the general public won't like them because the concept is quite unpopular. We will see in the future, but for now, all I know is that I am in love with this concept and the song, and I hope the best for PIXY.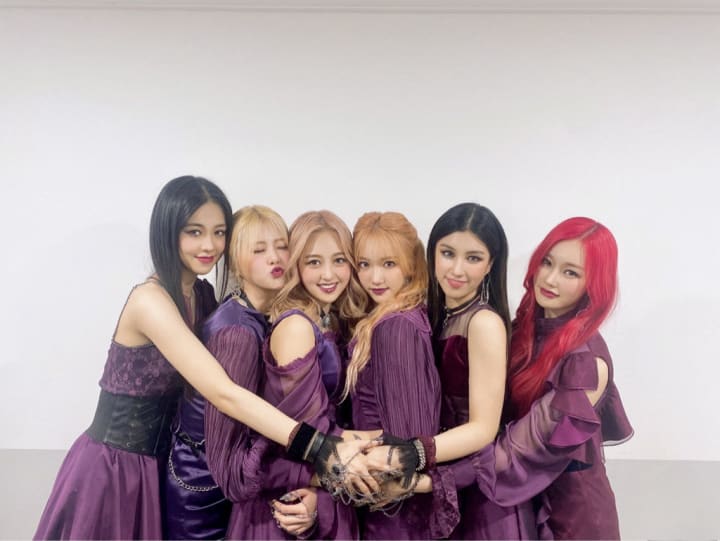 Actually PIXY already have some fans because Ella, a member of PIXY, was actually in Cherry Bullet under the name Mirae, which is exciting for me because I actually biased Mirae in Cherry Bullet when I was still a fan. So when I saw the music video and saw Ella, I kept thinking I've seen her somewhere before, and lo and behold, it is Mirae from Cherry Bullet.
I am so happy that she got to debut again and this time she gets to shine. In Cherry Bullet she didn't get much screentime or lines, so now that she is in PIXY I hope she gets to shine more. Actually all the members shine in the song and music video for Wings. All of them stood out to me, and honestly, I have quickly fallen in love with PIXY.
I do have to learn more about the girls and see what direction they take in their musical career, but I can say that I am rooting for the girls and I hope this debut is a success.
Reader insights
Be the first to share your insights about this piece.
Add your insights