Bow Wow & Romeo
Two young rappers changed the rap game in the 2000s.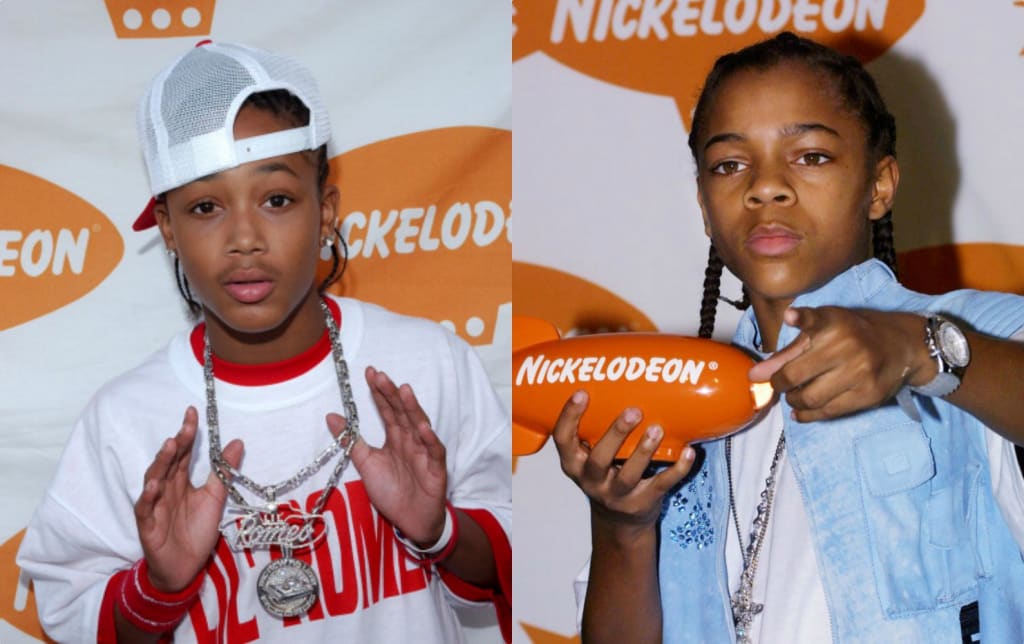 Bow Wow & Romeo
Shad Moss aka Lil Bow Wow aka Bow Wow and Romeo Miller aka Lil Romeo aka Romeo: They were young boys changing rap game. In the 2000s, Lil Bow Wow started out rapping on the in the 90s to making cameos in music videos and Lil Romeo, son of rapper, entrepreneur and founder of No Limit Records, Master P started rapping at age nine and signed him a record deal on his dad's record label. The Two went on to have commercial success albums, land on films and TV shows until What Happened to Them???
These are their stories!!!!
Early Young Life
Shad Gregory Moss was born on March 9, 1987 in Columbus, Ohio to his parents Alfonso Moss and Teresa Caldwell. At young age, Moss was interested in rap, at age five he would showcase his rap talent in front of his family. According to his mom who told Jet Magazine:
"He'd pick up my kitchen utensils and combs and brushes and start rapping"
His mother began to enter him in talent shows around the Columbus area. He began performing under the name of Kid Gangsta. In 1993, when Moss was six, he met Grammy nominated rapper Snoop Dogg at a concert. According to Moss, it was actually comedian Friday star Anthony "AJ" Johnson noticed him in the crowd, picked him up and put him on stage.
Bow Wow Instagram Tribute to Anthony (September 20, 2021):
"A little history on myself, some things y'all don't know bout the night I was discovered in '93 by Snoop and Dre at the concert. It was actually AJ Johnson who found me in the crowd and picked me to get on the stage. He was the 'Chronic Tour' MC during the intermission. And he was the one who pointed me out, 'Yo little man, come up here and go do your thing.' From there, that's when Daz [Dillinger] found me and walked me to the back. So, if it wasn't for AJ Johnson's eyes and him picking me out of the crowd — out of 20,000 people in Ohio — I don't think it would've ever been a Bow Wow."
Snoop noticed Shad's talent on stage and gave him the name:
"Lil' Bow Wow"
From then on, Bow Wow would make cameos in music videos, made contributions to Snoop's album Doggy style and made appearance on the Arsenio Hall Show.
Percy Romeo Miller was born on August 19, 1989 in New Orleans, Louisiana to his parents Percy Robert Miller Sr. aka Master P and Sonya C. Before Romeo was born, both of his parents were in a rap group called "TRU (The Real Untouchables)" among those groups was his uncles/Percy's brother C-Murder and Silkk the Shocker. The group released six albums.
At a young age, Romeo wanted to follow his father's footsteps. He started rapping a song to his dad after his father Master P noticed his talent. He signed him to his record label No Limit Records.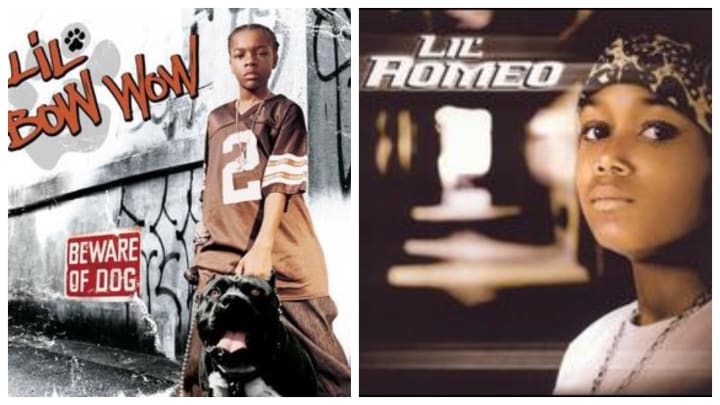 Debut Albums
At age eleven, Bow Wow met with record producer and founder of Soso Def Records Jermaine Dupri. He expressed interest in Bow Wow and signed him in SosoDef and Columbia Records. His first single "Bounce With Me (feat Xscape) was released on August 8,2000. The song would be added to the Big Momma's House Soundtrack and on the trailer Hardball. At the age of 13, in 2000, he debuted with the album Beware of Dog under the stage name Lil' Bow Wow. The album received positive reviews and debuted number eight on the Billboard 200 charts. His song "Bounce With Me" made number one on the US Rap charts making the album certified double platinum.
A year after his debut album, Moss released his second album Doggy Bag on 2002. His singles "Take Ya Home" which peaked at #72 on the Hot 100 and #21 on the Hot R&B/Hip-Hop Songs chart, and "Thank You" with Jagged Edge, #1 on the R&B chart. Doggy Bag would received mixed reviews but commercial success peak at number eleven on the US Billboard 200 chart and selling 320,000 copies.
After Romeo was signed unto his fathers label, he started working on his debut album. His first single "My Baby" was released on May 1, 2001. The song samples Ms Peaches and Jackson 5 "I Want You Back" It charted number three on becoming Romeo's biggest hit.
Lil' Romeo received a mixed reception from music critics. The album debuted at number 6 on the Billboard 200 and made certified Gold.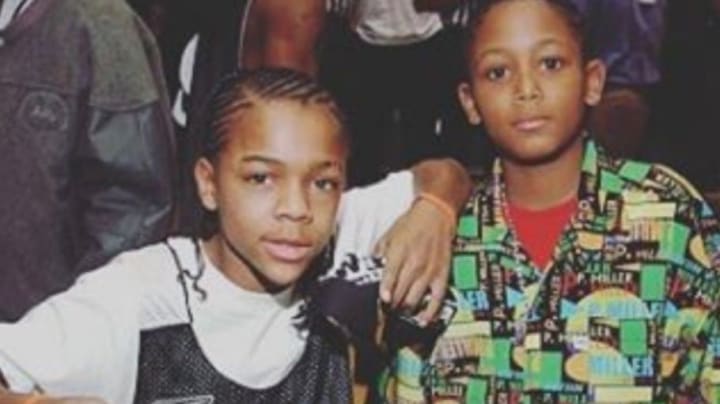 The "Rivalries"
Now I'm not saying they but alleged I mean both of them did gained fame in the 2000s. During the 2000s, there was an allegedly feud between Romeo and Bow Wow. It all started when Romeo's single "My Baby" fans were pitted Lil Romeo and Lil Bow Wow against each other (That's according to Romeo). On Bow Wow song "Fresh Azmiz" he allegedly called out by saying
"18 n*gga, making more than your Dad"
However, Moss denied it and said it had nothing to do. While Romeo supposedly clapped back in his song "U Can't Shine Like Me"
" Youse a momma's boy, I'm the son of a hustla"
Unfortunately, there was never any feud, fights or rivalries. Who knows!!!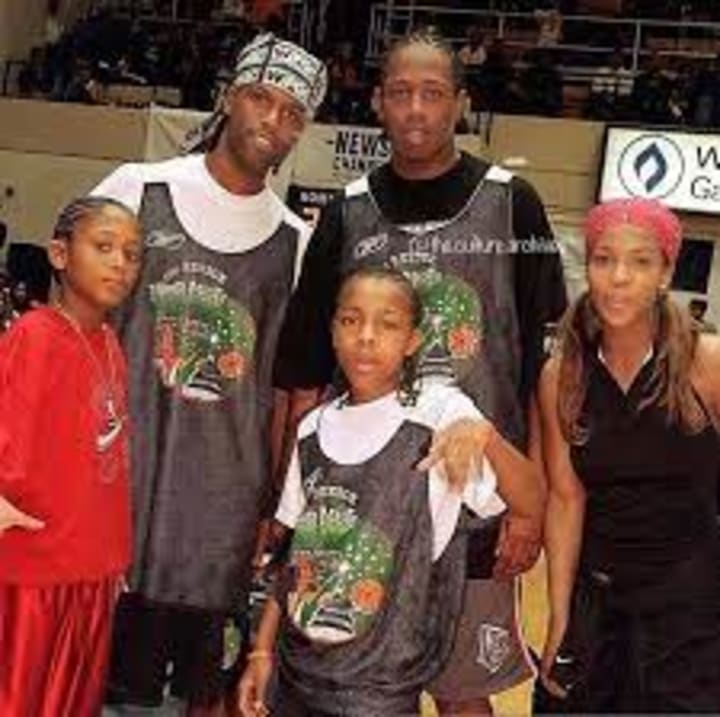 Their Acting Careers
Aside from their music careers, Bow Wow and Romeo had maintain acting careers. Moss had guest starred in TV shows like Moesha, Brothers Garcia, debut an acting supporting role on Carmen: A Hip Hop alongside singer Beyonce as Carmen, actor Mehki Phifer, Da Brat, Mos Def and etc. He made his first movie appearance in the 2002 movie All About the Benjamins as a cameo. In the same year, Bow Wow made his debut as the lead role in Like Mike.
Bow Wow performance was praised as an actor and his chemistry with actor and co-star Morris Chestnut in Like Mike. His song "Basketball" from his second album added to the film soundtrack. After Like Mike, he starred in more movies and tv shows like Johnson's Family Vacation, Roll Bounce, and Lottery Ticket. He would later star in CSI: Cyber alongside Oscar winner Patricia Arquette. Other than his acting career, he hosted 106 and Park.
In 2001, Miller began his acting career with a cameo appearance in the Walt Disney Pictures' film Max Keeble's Big Move and made TV guest appearances like The Hughley's, The Proud Family, Static Shock . Years later, he would star in Honey alongside Jessica Alba, Mehki Phifer and Zack Williams who would later play as Romeo's younger brother in Nickelodeon's Romeo. He would later star in more films like Uncle P, ASL and have his own TV show called Romeo!, about a fictional version of Romeo and his band Pieces of The Puzzle along with three of his siblings: his older sister as the lead singer and his adopted brother plays piano and guitar. The show lasted for three seasons until 2006.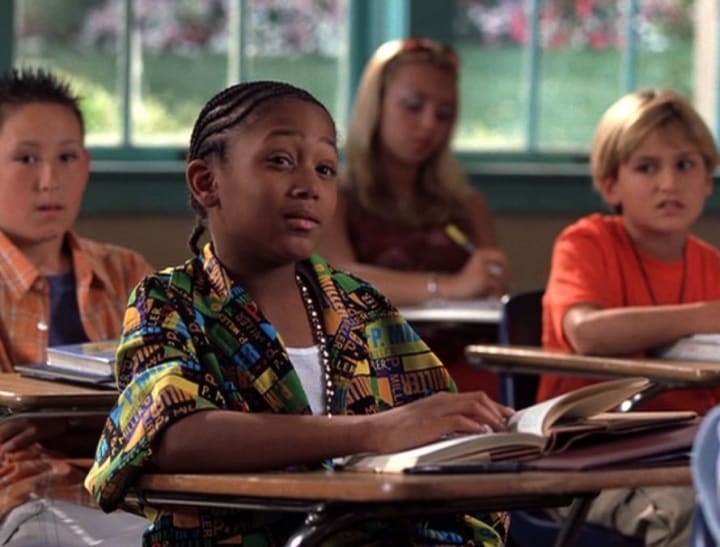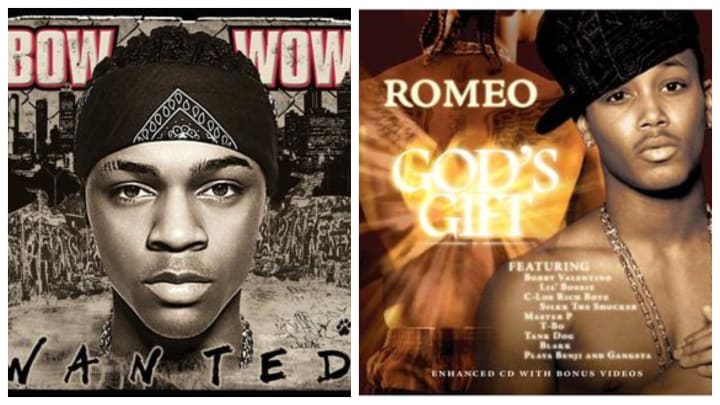 Last Albums, Basketball and Other Ventures
As Bow Wow got older, he has released three albums: Unleashed (2003), this time using his name "Bow Wow" not "Lil", Wanted (2005) and his final album The Price of Fame (2006).Wanted had succeed better than his other albums. His song "Let Me Hold You Down" feat Omarion was most requested song by fans. It peaked number one on the Hot Rap Songs chart for seven weeks and the Rhythmic Top 40 chart for five weeks and made a viral sensation on social media.
Miller released his third studio album Romeoland via The New No Limit and Koch, which would be his final album. It haven't received much success and charted at No. 70 on the Billboard 200 and at No. 29 on the Top Rap Albums chart.
But later did another album which was the soundtrack for his film God's Gift. Miller would continue to release several mixtapes and created record labels for him and his band College Boys.
Besides, Miller's acting and rap career, he played basketball all throughout high school and played as point guard for the USC Trojans Basketball Team from 2008 to 2010. Miller had starred in more movies and tv shows including Cymphonique Miller his younger sister Nickelodean tv sitcom show How to Rock.
What Happened???
Bow Wow and Romeo haven't made music ever since so who knows if they'll ever make music again. Two continued on working on films, TV shows and reality shows.They are both fathers now. Moss has a daughter Shai, whose now following her father's footsteps as an actress and a TikToker and a son who was born in 2020.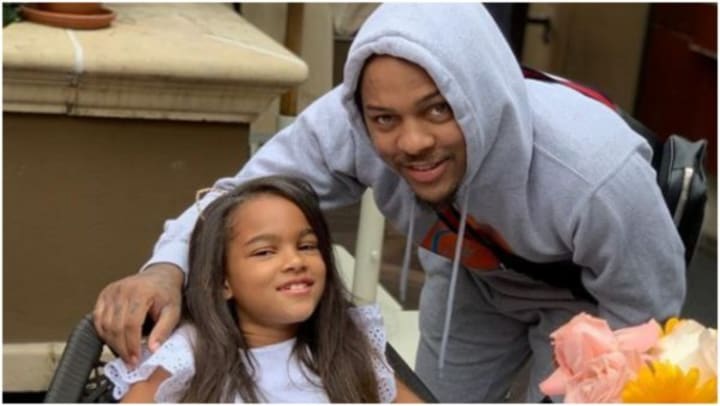 Miller has a daughter born in 2021 from his current girlfriend. Fans wanted Bow Wow and Romeo to do a Verzuz Battle but Romeo was relentless. Instead, Verzus did Bow Wow vs. Soulja Boy. However, Soulja Boy invited Romeo to the stage to show his love and respect for Bow Wow.I really don't think these two have any feud between them just nothing but respect for each other. Two are still working their careers but not much of their rap careers but hopefully they will work together.
Source
YouTube
https://en.wikipedia.org/wiki/Bow_Wow_(rapper)
https://www.encyclopedia.com/people/literature-and-arts/music-popular-and-jazz-biographies/bow-wow
https://www.revolt.tv/article/2021-09-20/108525/bow-wow-reveals-anthony-johnson-helped-him-get-discovered/
https://en.wikipedia.org/wiki/Romeo_Miller
About the Creator
Hello, My name is Gladys W. Muturi. I am an Actress, Writer, Filmmaker, Producer, and Mother of 1.
Instagram: @gladys_muturi95
Twitter: @gladys_muturi
Facebook: facebook.com/gladystheactress
YouTube
Reader insights
Nice work
Very well written. Keep up the good work!
Top insights
Easy to read and follow

Well-structured & engaging content

On-point and relevant

Writing reflected the title & theme

Compelling and original writing

Creative use of language & vocab
Excellent storytelling

Original narrative & well developed characters

Expert insights and opinions

Arguments were carefully researched and presented
Add your insights