A Story About My Hero
Not all heroes wear spandex and capes, or at least, not mine.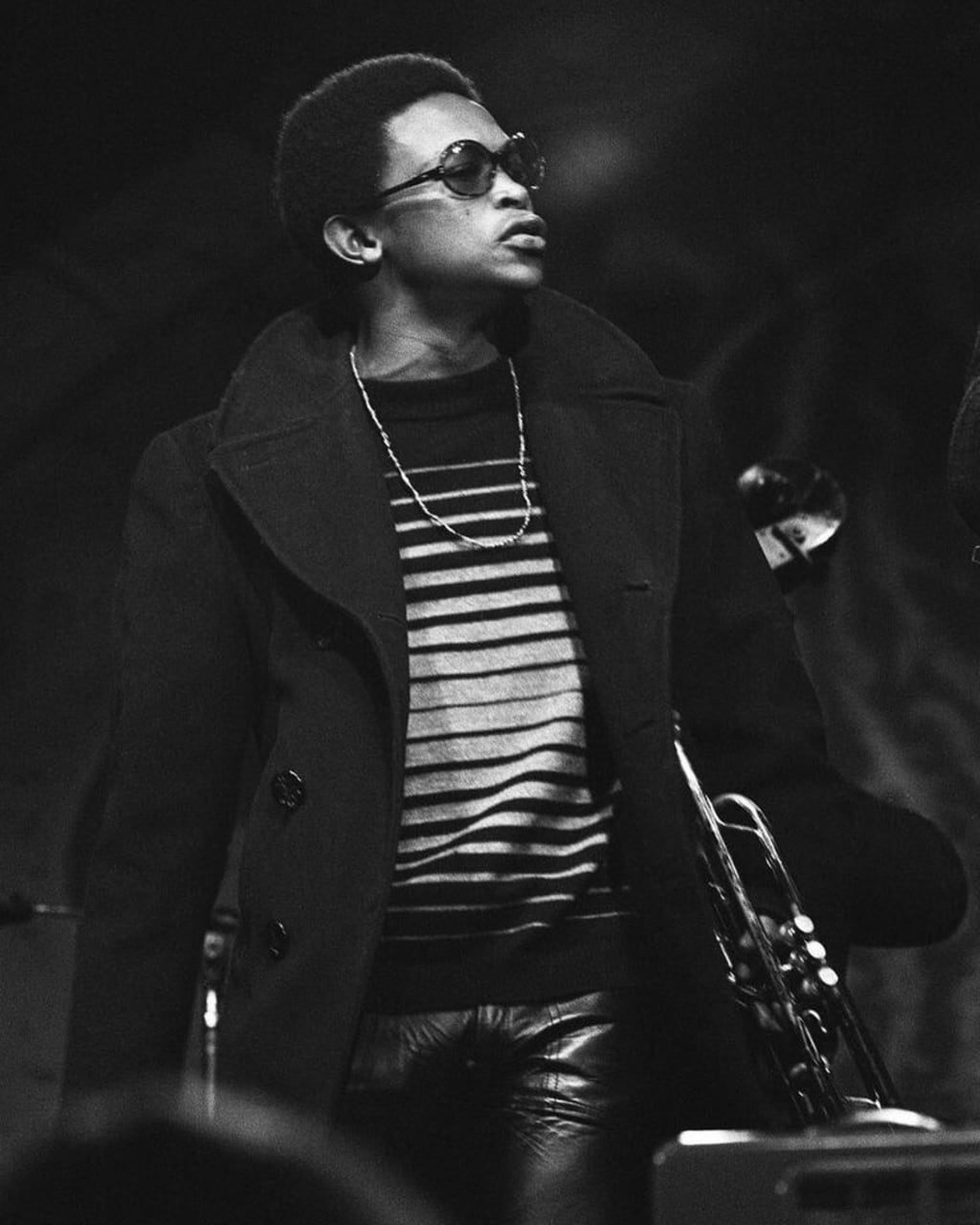 Not all heroes wear capes, most certainly not mine. Here's Hugh Masekela, born and raised in South Africa, who became one of the most famous South African jazz exports to the world.
Funny thing, I didn't know this story about Hugh Masekela until I was gifted with his book, Still Grazing. I read that book with the same passion it was written in. This is how he becomes my hero.
Hugh's story becomes the force behind my self-actualization. With every page turn, I kept asking myself the question, if he could live out his dream, what was exactly stopping me? This was a story that spoke to the depths of me. This is how he becomes my hero.
Here's his backstory: Hugh Ramapolo Masekela was born on April 4, 1939 in KwaGuqa in Witbank. This was my first connection to him, because we were born in the same province called Mpumalanga (the place where the sun rises).
South Africa was highly segregated in the time he grew up in, but this was the time before the apartheid system was in place. It would be a couple of years before the racist system took place and change the whole course of his life.
Two years before the apartheid government took over, Hugh went to a Catholic school where he got the opportunity to be part of the school choir. This where his love for music was cemented. Then he fell in love with the flugelhorn and the trumpet. Who knew it was possible for lives to be changed by a musical instrument?
At age 15, Hugh Masekela was gifted with a trumpet from the great Louis "Satchmo" Armstrong. Black South Africans always looked up to Black Americans when it came to fashion, music and overall what's considered to be cool.
This is when Hugh decides that he wants to be a musician; he understood that much of his calling. There's something extremely beautiful and freeing about finding your purpose in life. Through the pages of his book, I was again given hope that my dream of writing can be possible; after all, Hugh and I were made from the same cloth.
Of course, the journey to making your dreams a reality is not a smooth one, and in Hugh's case, it was the apartheid government. He was a cheeky native and had a mouth on him. Let's not even mention his temper, so this made him a target; he had to get out of the country.
Hugh was in exile for three decades; I imagine this being hard. He enrolled at the Manhattan School of Music where he furthered his studies. This was again a source of inspiration or rather reassurance that I was on the right path because, at 26, I decided to enroll at the University of South Africa to study Public Relations. I didn't feel so different; I'm following my purpose, so it makes sense to expand your mind.
The most beautiful thing about Hugh Masekela's story is that it was not something he could've potentially imagined. Life took him from the dusty streets of South Africa's township to the world stage.
His life was supposed to be limited to those dusty streets; he was not supposed to have dreams to follow, let alone achieve those dreams. This is just a single story of a Black South African that went overseas and became a sensation; it is one of many that inspires me and give me endless hope. There were many others, and yet we don't hear enough about them.
Bra Hugh, as he was fondly known in South Africa, passed away on January 23, 2018. His death impacted me. He returned to South Africa in the early 90s and made music that made us shake our little booties away, but I still didn't know until the last month of his life.
I gained and lost a hero in the space of a month. I find that to be absurd, but as we all know, life is life. He fulfilled his purpose, he showed me it was possible. I guess that was his path too, to be the teacher to those who are open. That must be legacy he left; it is to me anyway.
My hero didn't wear spandex and a cape, he didn't come from outer space to save me, no. He simply lived his truth and inspired me to do the same. Wherever he is, I hope he sees me and knows that I hold unmeasurable gratitude in my heart for his life.
Thank you for your life, Bra Hugh Masekela.
celebrities