Playlists
10 Songs That Celebrate Winter
Celebrate the season with music.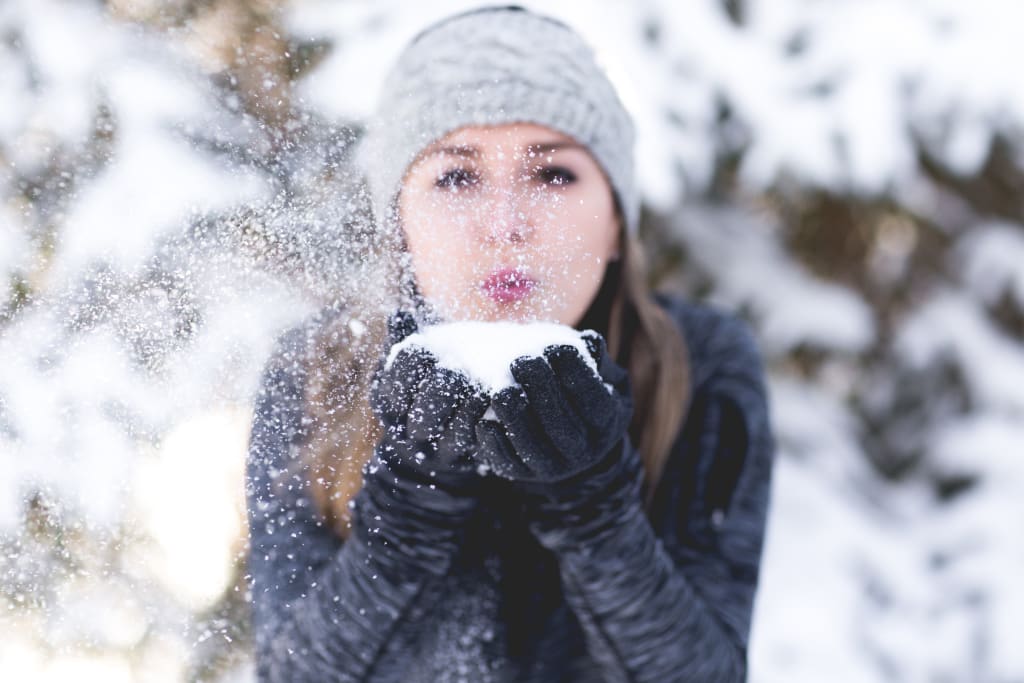 Once upon a time, some people believed that winter was caused by the vegetation goddess Persephone, also known as Kore and Proserpina, returns to the Underworld, taking the ability to grow crops with her. Boreas, the Greek god of the north wind, was the source of all the cold winds. People later spoke of Old Man Winter and Jack Frost, the personifications of ice, snow, and the freezing cold of winter. (Remember the 1979 stop-motion animated TV Christmas special?)
We all know today that winter is caused by the tilt of the earth's axis. The severity of the weather and the level of cold are dependent on location, elevation, the proximity of large bodies of water… (I am looking at you, Lake Michigan. Thanks for the 25 years of Lake Effect Snow memories.) And we can thank the Polar Vortex for all the extra numbing sub-zero temperatures here in the north.
People have told many stories about winter because what else is there to do during shortened days, lengthened nights, and less than hospitable weather besides gather cozily around a heat source and indulge in telling stories? We are less likely to swap tales in person these days than we are to read books, watch movies or TV shows (or specials), and listen to music.
Which brings me to the following list. For those who huddle for warmth, winter may not seem like the greatest season to celebrate. But there are plenty of activities to enjoy in winter: skiing, sledding, ice skating, snowshoeing, making snow angels and snow creatures… And there is that special sparkle of moonlight on snow when the clouds have parted and allowed the light through.
So here is a brief playlist of songs that sing about winter. Not the winter holidays, I am strictly devoting this list to the season itself.
'Winter Weather' by Peggy Lee with Benny Goodman and His Orchestra
There is no doubt, winter is synonymous with cold! You have got to keep warm, right? And what is a great way of keeping warm? Snuggling with your loved one. Cuddle up to a warm fire or stove, under a thick and fluffy blanket... Winter is a wonderful excuse to get a little closer, a timeless activity that is celebrated in this classic song from the early 1940s.
I love the winter weatherBecause the two of us can get togetherThere's nothing sweeter and finerWhen it's nice and cold, I can holdBaby closer to me...
'I've Got My Love to Keep Me Warm' by Irving Berlin
I have always loved this song because it is both catchy and happy! The singer could be glorifying a specific person (their loved one) or the feeling of love itself that keeps them warm. This is clearly a tough winter they are describing, but, whether the storm is real or metaphorical, they don't care.
Off with my overcoat, off with my gloveI need no overcoat, I'm burning with love!My heart's on fire, the flame grows higherSo I will weather the storm!
This song has been covered by basically every crooner ever. Try the Stuhr Remix of Kay Starr's version if you are looking for something more modern.
'A Winter Romance' by Dean Martin
We have all heard of the summer fling, right? Well, what about the winter romance? This title track from Dean Martin's 1959 winter (rather than Christmas) themed album recounts a train ride to Maine to go skiing. Along the way, our narrator has met someone, and they spend the ski trip dancing by candle light while the snow falls outside and falling in love.
But though the snow is gone the romance lingers onAnd those that said it didn't stand a chanceWill know when they see us togetherThat love's not been controlled by the weatherAnd all of our summers we'll have our winter romance
'Wintertime Love' by the Doors
See? Winter is the season of love. In this case, our narrator is hoping to find love, dreaming of dancing and keeping each other warm. Fittingly, this song is off their 1968 album Waiting For The Sun.
Come with me dance, my dearWinter's so cold this yearYou are so warmMy wintertime love to be
'Song for a Winter's Night' by Gordon Lightfoot
Winter is a time for reflection, especially during those extra long winter nights. When we get lost in our thoughts, we often settle on regrets and those who we have lost. This beautiful song really paints a picture of a person sitting alone by a fire with a glass thinking about someone they wish they could be with still.
The lamp is burnin' low upon my table topThe snow is softly fallin'The air is still in the silence of my roomI hear your voice softly callin'
This song has been covered by several artists, including Sarah McLachlan in 1994.
'Winter Time' by Steve Miller Band
Here is another atmospheric, very pretty song with simple lyrics that evoke winter.
In the winter timeWhen all the leaves are brownAnd the wind blows so chill...
'A Winter's Tale' by Queen
Sung by Freddie Mercury, "A Winter's Tale" was released in 1995, four years after Mercury's death. It describes what Mercury saw while looking out of his apartment's window in Montreux, Switzerland. The lyrics are dreamy and joyous. Rain is falling on the singer's face, so this is clearly a warmer winter than the temperatures we usually associate with the season. (It reminds me of winters in California.)
So quiet and peacefulTranquil and blissfulThere's a kind of magic in the air...
'Winter' by Tori Amos
This song is about Tori Amos' relationship with her father. Many lines directly invoke winter, and it has a kind of fairy tale feel to it, referencing Sleeping Beauty and white horses.
I get a little warm in my heart when I think of winterI put my hands in my father's gloveI run off where the drifts get deeper
'Snowbound' by Sarah Vaughan Featuring Don Costa And His Orchestra
Another song about love, "Snowbound" also evokes feelings of comfort and protection. The couple in the song is happy and snug snowbound together by a winter storm, separated from the world, but they're ok with that, and if the world should never intrude again, they are ok with that, too.
And though the wind cries all around usStill our love keeps us warmUnafraid, unafraid snowbound together...
'January Hymn' by The Decemberists
Winter is more than December (winter doesn't officially begin until about 2/3 of the way through the month), and a song invoking January is a nice reminder of that. February is very much in the grip of winter, too. Perhaps that is when we should really be playing all of these romantic winter songs, not December.
Hail the winter days after darkWandering the gray memorial parkA fleeting beating of hearts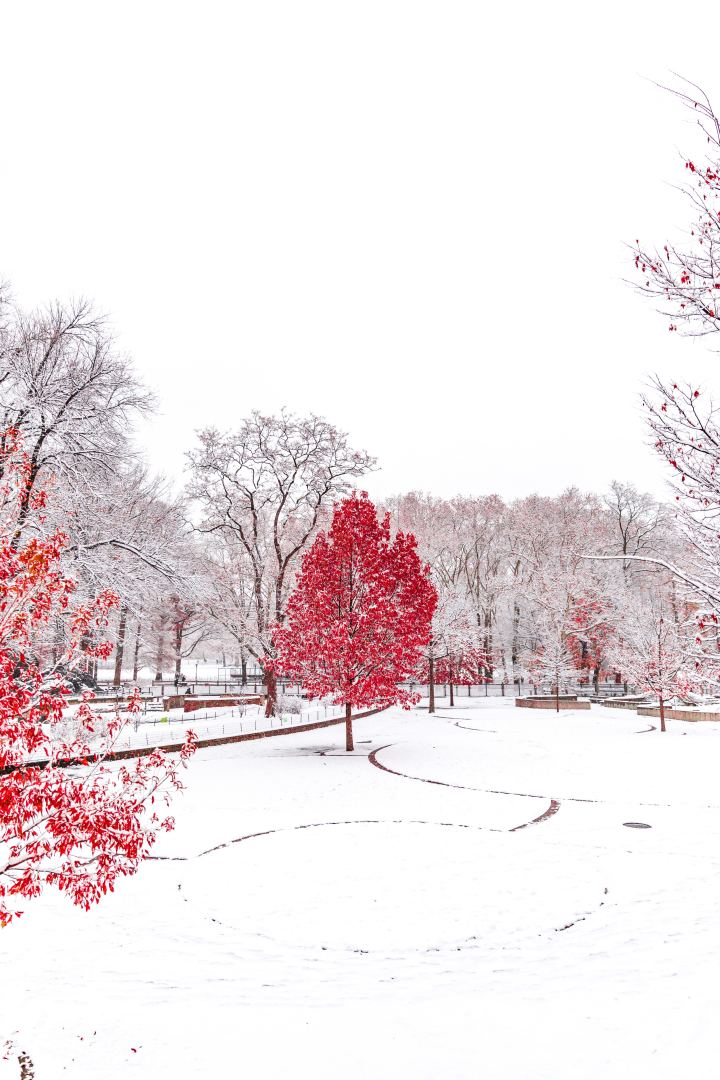 I hope you enjoyed some of these songs for the winter. If you did, please support me by checking out some of my other posts on Vocal.
Stay warm!
playlist

Crysta Coburn
Crysta K. Coburn has been writing award-winning stories her whole life. She is a journalist, fiction writer, blogger, poet, editor, podcast co-host, and one-time rock lyrics writer.
See all posts by Crysta Coburn →