How to use AI responsibly
Too many creators are posting ChatGPT garbage on Vocal and other platforms, representing it as their own work. This has got to stop. The following article suggests some ways to use chatware responsibly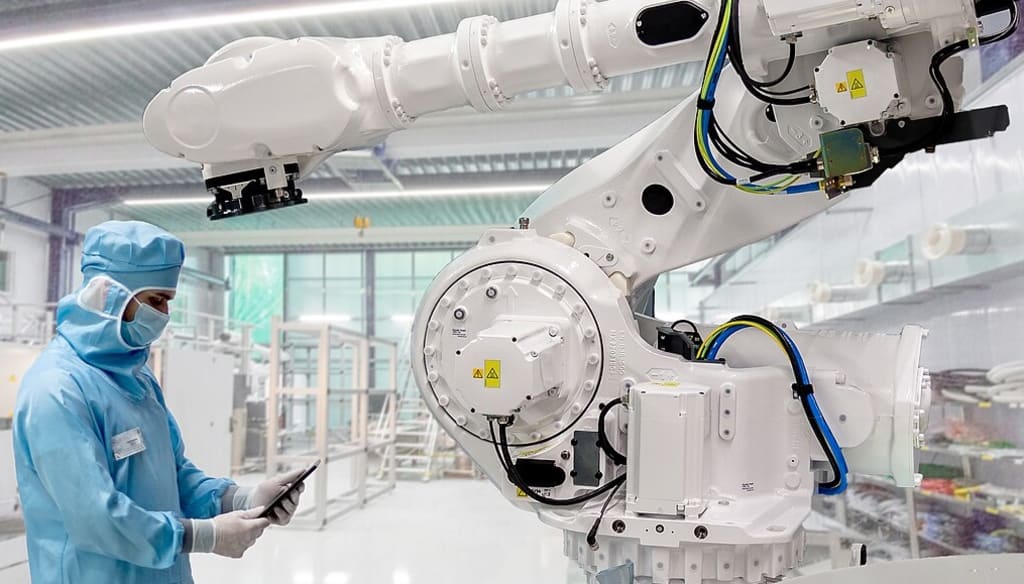 Servicing a robot arm in a cleanroom Clemenspool, CC0, via Wikimedia Commons
Are you shocked by the number of ChatGPT generated articles that are appearing on Vocal and other platforms? You know the ones I am talking about. Cliché-ridden turgid tosh with six or seven subtitles and a conclusion. You learn nothing reading it, it does nothing for the creator's reputation, and it's about as entertaining as watching paint dry.
Yet there is so much you can do with the new wave of generative software products. In an effort to encourage responsible use of AI software by writers, I have come up with some simple guidelines to follow if you want to make the most of chatware to support your writing work.
Always make it clear when you have used an AI product to generate all or any part of an online or print-published work.
Explain how you have used it. Have you, for instance, used it for basic research, used it as a prompt, to provide some ideas to work on? Or have you produced the whole thing using AI?
Credit any research sources, quotes and references, including any given by the AI software.
If you are going to use AI to generate stories or support your writing, have the courage to use your own name, and not hide behind a false name and an anonymous avatar.
Always check factual information. One very embarrassed New York attorney was fined in June for presenting AI-generated court papers that included fake case citations.
Most important of all, Trust your own imagination, your own creativity and your own ability as a writer. If you doubt your capabilities, read up on and learn your craft. Above all keep writing. You learn nothing by cheating.
What do you think? Are there any others you would suggest adding? Or do you disagree with any of the ones I have suggested. Please leave comments and I will add anything that I think is helpful.
If you are not sure what an AI-generated article looks like, here's one I created earlier:
You might also like to compare the AI article with the real thing. Here is an article I wrote on the same subject but without any AI input:
I hope my article, written from my own knowledge and observations, compares favorably with the AI generated article. As it happens, I thought the AI article on Whaam! wasn't too bad compared with some I have seen. Compare, for instance, the following, which includes some entirely fake information and quotes. See if you can guess which. As I say, if you are
going to use AI to do research, check your sources and facts before publishing. You have been warned!
Oh and, just for fun, I thought I would ask ChatGPT to give its own views on responsible use of AI. Here's what it said, including the full generation request text string.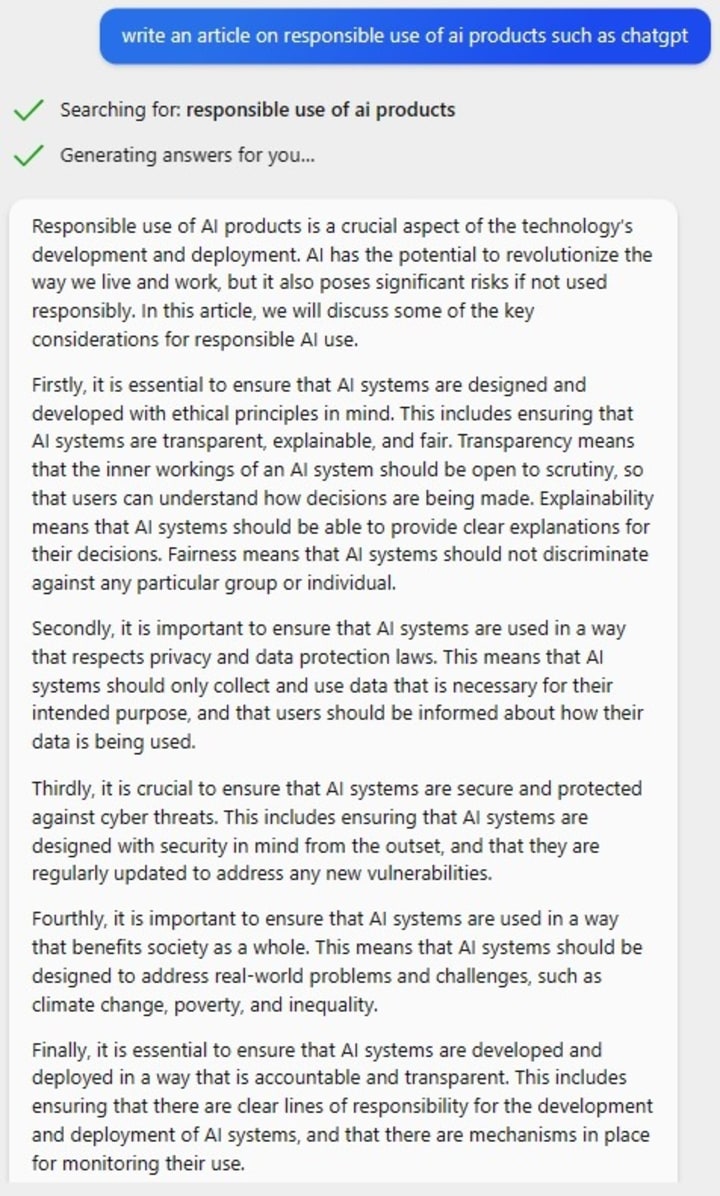 Here are some more articles to help you make the most of the new generation of AI natural language products.
AI and the writer
AI: Academic research and modern slavery
A practical demonstration of one way in which ChatGPT may be used to assist the research and writing process for a postgraduate paper on a given topic: in this case modern slavery
Part 2: Literature review
Part 3: Limitations
How to use AI tools like GPT to help boost creativity and to support your latest writing project
Part of ongoing research into use of artificial intelligence for writers, this is an article about psychopaths who are not violent offenders, written with the assistance of an AI buddy
Which is better, an article generated by ChatGPT or one written by a person (me)? For this AI experiment, I wrote an article about Roy Lichtenstein's Whaam! and then generated an article to a similar brief using ChatGPT.
AI capability: A history of the English town of Beckenham
An article 100% AI generated to a detailed requirement in order to demonstrate the capability (or otherwise) of ChatGPT
News July 2023: Actor strike targets AI
Stars join writers in pay and AI walkout
I thought it would be fun to interview an AI application so did just that and here are the results
What can we learn by interacting with an artificial intelligence application? Key finding from the Interview with an AI
New Scientist is baffled by how to deal with the threat of AIs like ChatGPT running off with the publisher's valuable content. The answer is simple.
Amid all the horror stories about AI, what day-to-day uses for this kind of technology are there?
About the Creator
Author based in Kent, England. A writer of fictional short stories in a wide range of genres, he has been a non-fiction writer since the 1980s. Non-fiction subjects include art, history, technology, business, law, and the human condition.
Reader insights
Be the first to share your insights about this piece.
Add your insights