Best Car Apps Every Driver Needs
These are some of the best car apps available on the app store today for all of your basic driving needs! Check it out.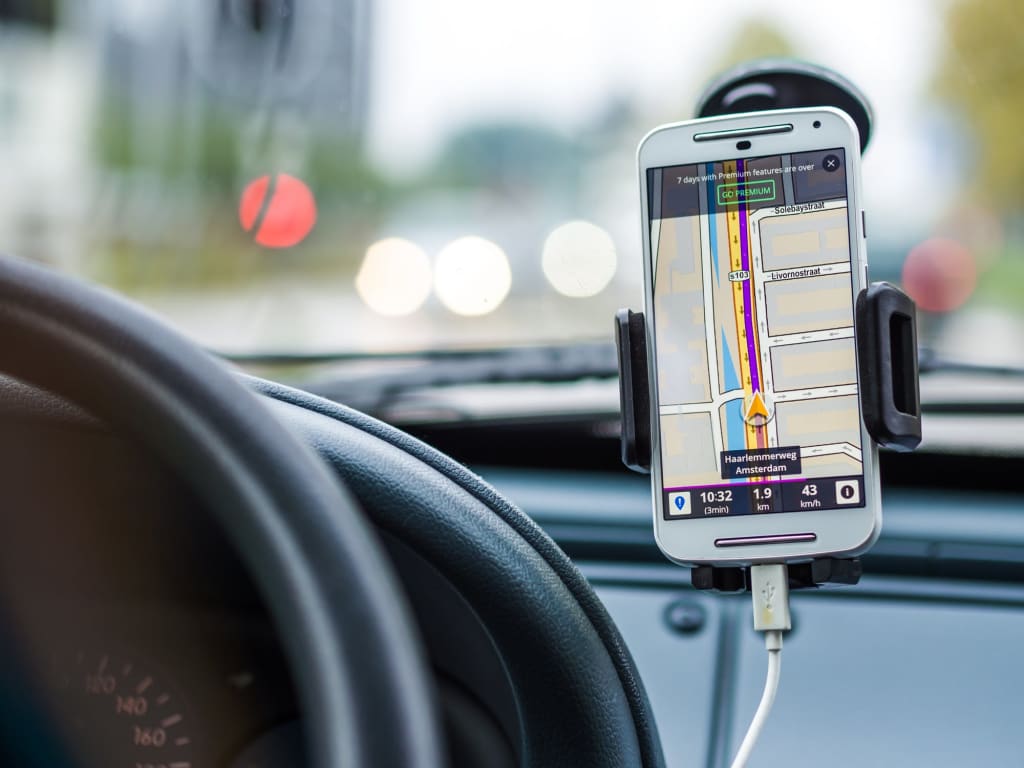 Having the best car apps is essential. Our phones have become one of the most helpful pieces of technology that we own. Because they are small, mobile, and able to do so much, we rely on them for even our most basic daily needs. Of course, this is both a benefit and a curse in today's world. However, the benefits greatly outweigh the drawbacks. Specifically, when in our cars, our smartphones can be extremely beneficial in getting us from point A to point B; gone are the days we'd have to open up a physical map to determine our route. There are an endless number of applications that assist in everything from navigation to listening to music to car maintenance and car purchasing. There really is no shortage of ways that these devices can support and improve our lives. Here are some of the best car apps we've found for automotive purposes.
Waze is one of the most popular automotive smart phone apps today for many reasons. This app is more than just a navigation app. Because it is community based, the users of Waze are the ones who make it as useful as it is. On this app, you can see the daily traffic including the speed of traffic in any given spot on the road. You can also see construction, car wrecks, comments on what the actual wreck is, police positioning, and much more. Waze is one of the best car apps because it navigates you and adjusts your route based on the current traffic situation. Waze will find gas prices in real time and any other warnings on the road that you may need to be aware of. It is all reported by the people and for the people; democracy working at its finest! It is a free app for iPhone and Android, and because it is one of the best car apps out there, Google just bought it for more than a billion dollars. Smart move. Just be sure you have one of the fastest USB car chargers to keep your phone alive while driving!
Wrench takes out the hassle that comes with finding car mechanics in your area and searching for the cheapest one; it really is one of the best car maintenance apps. With the Wrench app, you can do a simple car search, enter in the type of repair you need, and the app will let you know the expected price for your repair based on where you live. The best part is that Wrench will find a mechanic, and the mechanic will come to you! This app takes out the hard work of driving between repair shops to get quotes since many local repair shops may not have an online presence. Also, this app is free for iOS users, so there's no risk in giving it a try.
HonkMobile is the best car app out there for those people who are privy to getting lost in the parking lot after a long shopping trip or airport trek. This app has many features, but its main feature is helping you find your car! It will mark your car with a GPS pin so that you never lose it again in that vast parking lot or that 18-story parking garage. Along with the GPS pin, this app can take a photo of where your car is parked and make notes, track how much time is left on your meter, and alert you when time is running out. It can also locate nearby ATMs, gas, coffee etc. in the meantime. Lastly, HonkMobile can leave a breadcrumb trail to your car to find your way back. This app will truly save any lost soul! It is available for iOS users for $0.99, and seeing as it can save you from many unforeseen parking tickets, I'd say that's quite a steal.
nity Augmented NAV & Drive isn't a complete substitute, of course, over watching the road yourself. However, this is one of the best car apps because your phone becomes an extra pair of eyes on the road in front of you. This app can use your phone's camera and GPS to detect when a car in front of you has slammed on its brakes. It also detects how long it will take for you to collide with that car. It color codes the safe zone for you to stay in so you don't tailgate by accident. And of course, it keeps track of your speed. This app is the ultimate backseat driver, but on your dashboard.
GasBuddy works with its companion website gasbuddy.com to bring you a compilation of gas prices in the surrounding area, which can save you time on driving to find the cheapest location. Also, GasBuddy can provide you driving directions once you pinpoint the cheapest gas price. This is one of the most useful car apps because gas prices are sky rocketing all over the country, and within just a few miles, gas prices can fluctuate greatly. Gas stations near the highway usually have much higher prices because they know they can trick drivers into coming to them first. This app is convenient and definitely worthwhile because it is free!
This app is a must have car app for those addicted phone users who can't seem to disconnect from the outside world while driving. It makes driving much safer by typing out your text messages for you with voice controls when you speak them into your phone's microphone. This way, you will not feel the need to press a single button while behind the wheel.
Car Minder Plus is an extremely convenient tool that can be bought for only $2.99. It keeps track of all scheduled maintenance and repairs that your car may need over time. Let's face it, the sticker in the top left of your windshield is hard to read, falls off, and can be forgotten. It's much easier to keep this information stored in one place inside your phone. This app can send you reminders and keep track of multiple vehicles as well. It can also keep track of your fuel economy, making it one of the best apps for car lovers.
While we all promise to never use our phones in the car, sometimes it is necessary to push a few buttons here and there. The iCarMode app is excellent for this reason because it increases the size of the buttons on your phone's display exponentially. This app costs only $1.99, and can make driving much safer when you do need to change a song, get to your navigation, or answer a quick phone call while driving.
Spotify is one of many music apps for your smartphone, and this app provides a great way to pass the time while driving as well. Spotify is a free platform to listen to music that is safe on the road and fun. There is also a Spotify subscription service that will give you even more music options to keep your drive from getting boring.
Kelley Blue Book is one of the best car buying apps out there. With this app, you can look up car reviews and vehicle history reports when you go to buy a car. This app is an excellent resource to have to get all the information on your car before you sell it. Kelley Blue Book is the gold standard that all other companies look for when assessing car value.
Whether you are an avid smartphone user or simply need to find some shortcuts on the road, these are some of the best car apps out there to stay informed on your commute, save you money and time, and keep you safe on the road. We really do have the world at our fingertips!