10 Top-Rated Fastest USB Car Chargers on Amazon
Have a phone that just eats up battery life like no one else's business? Grabbing one of the fastest USB car chargers on Amazon might be a smart way to save your battery.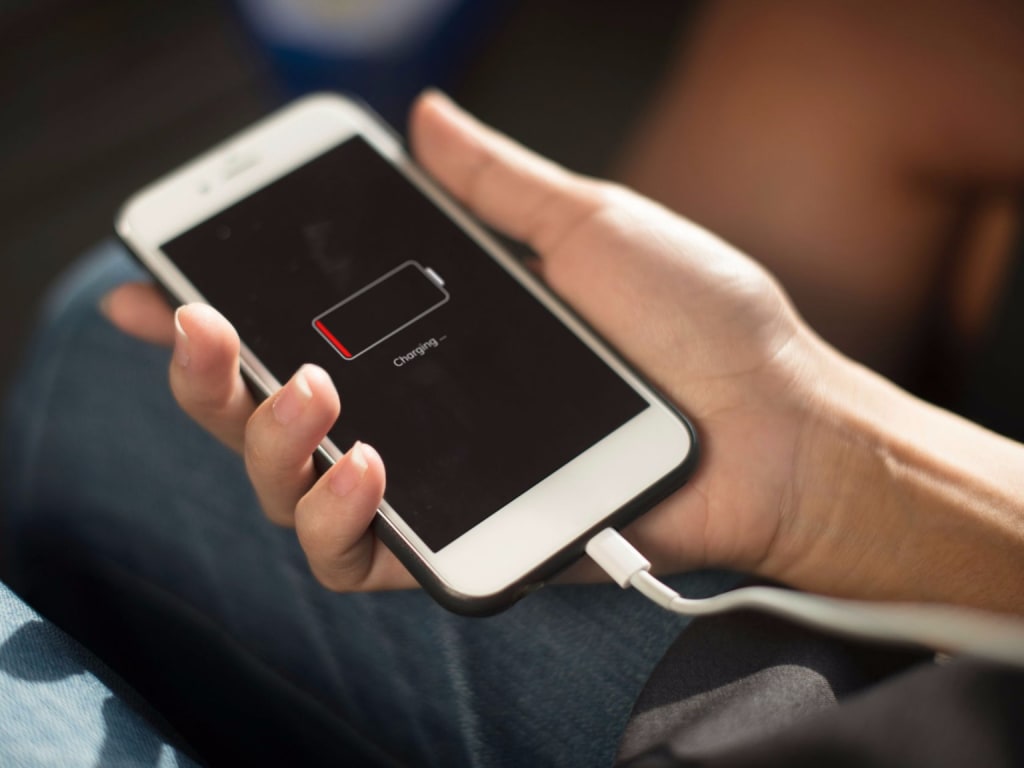 Being attached to your cellphone isn't really a problem per se; it's a way of life. Our phones carry all the apps that let us get from Point A to Point B, allow us to keep in touch with our friends, and can even help us earn money through investing apps. With all the chores they do, they've become indispensable.
Unfortunately, all those neat apps tend to make cellphones lose battery life at breakneck speed. If you want to have a fully-charged phone, you probably are going to need to invest in a charger that keeps up with your life's pace.
Getting your phone charged in a flash has never been easier. Buying one of the fastest USB car chargers out there, for example, will help you get to 100% battery while you're on the go. Check out these top-rated selections and the reviews users have given them.
Anker has long been a favorite cellphone accessory company. You might know them for making some of the best waterproof power banks, or for making excellent cellphone charging cases. Their Quick Charge 3.0 is one of the fastest USB car chargers on Amazon.
24 watts of power, a design that's 38 percent more efficient than a typical charger, and some of the best USB charging tech out there make this a must-have for any road trippers.
With the vast majority of users rating this single-port charger with five out of five stars, it's easy to see why it's one of the most popular.
"This is the best car charger I have ever used. I have used plenty of the 'free' or super cheap car chargers over the years and they always lack somewhere. This Anker charger has blown me away. Cheaper chargers are made of flimsy plastic and have no weight to them, but this thing has some heft to it and feels solid in the hand. The status LED on the USB port side is just bright enough to be seen during the day but at night it doesn't light the passenger compartment up like a light show." - Ryan R.
This isn't just one of the fastest USB car chargers out there; it's also one of the most stylish car chargers to have two USB ports ready for you. Each charger comes with a three foot long USB charging cable that's perfectly designed for Apple iPhones.
The tech in this charger makes your phone charge faster than ever before, and when couples with the lightning cord, quickly turns your charging power up a notch.
"Honestly, it's better made than the actual iPhone cables. It charges faster, it lasts longer, and it's cheaper. This brand makes the best charger cords I've ever tried. Arrived very quickly. Definitely recommend to a friend. Such a good charger for the price, Better than expected. Great purchase." - Ivy Ledesma
It's really hard to find car chargers that have USB C 3.0 tech that's actually worth writing home about. The Fast USB C Car Charger from Meagoes is an exception to this rule. A rapidly-charging lightning cable, plus the high wattage of this charger makes it one of the fastest USB car chargers on the market, and one of the best portable chargers for your gadget.
This particular charger comes with the gear you need for compatibility with later Samsung phone models, Zenfone models, and HTC 10s. Basically, if you have one of the best iPhone alternatives out there, you'll want to get this charger, too.
"This car charger is exactly what I was searching for; a fast charger w/ USB C cable for new phone, two USB ports for phone plus another charging port, nice neat design, a low clean blue LED lit front. Works like a charm so far. Worth it. Recommended." - The EMH
24 watts of power would make a typical car charger rank as one of the fastest USB car chargers on Amazon. The Maxboost Quick Charge 2.0, though, kicks things up into high gear by turning the dial up to 30 watts of power.
It's light, compact, and packs a powerful punch of energy. What more could you want?
"I just received this charger and am very pleased. It looks very nice plugged into the dash in my Volvo XC90 and I was happy to see that when my Samsung Galaxy S6 is plugged into the builtin micro USB cable, it reports as "fast charging". This is my first car charger to support fast charging and it will be an added benefit to quickly recharge my phone or keep in topped up while using navigation, music streaming and other power draining functions while driving in my car." - Bill Gerrard
Whether you have an iPhone, a Samsung, or an HTC, it's hard to deny the importance of getting a dual-function USB charger for your car. This charger offers two USB ports that come with Quick Charge 3.0 technology.
35 watts of power, smartphone-ready ports, and an easy-to-find light ring means that you will never have a hard time finding your charger at night—nor will you ever have to worry about a phone not being charged.
"Great car charger for my Samsung Note 5!! It charges my phone quickly just like my home charger does. I know that there are many options here on Amazon, but this charger is fairly priced and works flawlessly. Yes, it does activate fast charge on my phone and also looks good in my car. The picture can be misleading on the color of the light. In the picture, it looks purple, but it is blue." - Amazon Customer
Sure, this may be an article on the fastest USB car chargers, but this wireless one is so good, we have to include it regardless. It's just that cool.
If you're looking for one of the best smartphone stands for handsfree calling, you already might have heard of this one. What you might not realize, though, is that this isn't just a handsfree cellphone stand. It's a wireless car charger.
People who have Qi-compatible phones can use this to rapidly charge everything without having to worry about messy wires.
"It's perfect. In Washington you aren't allowed to have your phone in your hand, I also really like that I can change it from the suction cup to in my vent for when I change out cars. It came with a vent mount as well! it is very convenient for me. I'd like to introduce to my friends." - Vivi
Getting the Anker advantage has never been easier. This time around, they use PowerDrive Speed tech to make an accelerated car charger that can charge a single iPhone up to 80 percent capacity in only 35 minutes.
Between the ultra-high wattage, the fast circuitry, and the stylish appearance, it's easy to see why this one of the fastest USB car chargers on Amazon—it's also the best.
"Great quality, heavy duty, durable and looks attractive to boot (for those that care about that aspect). No need to keep looking, just by it, you'll be happy you did. Don't get a single port adapter, you'll regret it." - JSV
USB Type C cable chargers are often the fastest USB car chargers that money can buy, and the Elekey Rapid USB C Charger is no exception to this rule. Extremely fast charging, easy use, and Quick Charge 3.0 ports make it possible to get all the juice you need on a short road trip.
It's pure, it's simple, and it looks pretty.
"This charger works very well. Charges fast. I have a Samsung 7. I left my Eleckey charger in my car. I was with my husband when my phone went dead so I used his. It barely would allow me to talk. When I plug this in I get a full charge in not much over an hour. I think that might be good for my phone because it takes about that long for my fast charger at home. Seems to be better built than the ones I've used before. Most feel like they will fall apart when you first get them. Good purchase!"- Springtime Joy
Aukey has an incredibly good knack for making some of the fastest USB car chargers on the market. Their dual-port, 39-watt Quick Charge 3.0 charger is one of the best examples of how great workmanship can help people get more out of their travel.
This simple charger is way more intelligent than others. Thanks to INOV tech, this charger will actually modify how it charges your phone based on the subtle changes it notices in your charging cycles. The end result is a faster charge that also reduces waste.
"I have one of these in each car. It charges so much faster than the built-in USB port of my Mazda I can run multiple apps in the car and still charge!" - Brian
If you're looking for one of the beefiest, juiciest chargers out there, look no further than the RAVPower 4-Port Car Charger. Along with being one of the fastest USB car chargers to have more than three ports, RAVPower also grabbed the title of having the highest wattage of all phones here with a jaw-dropping 54 watts of power.
Fast charging technology in this beast will be unlike any other on this list. Charging your phone with this means you can expect it to be totally loaded up in under an hour. Better still? You'll have enough ports to charge your friends' phones, too.
"I love this car charger. Four USB ports is awesome to begin with, and it seems to put out a good bit of power too. So far I've only charged three devices at one time (two Samsung Galaxy Note smartphones and a mobile hotspot), and it handled it without a problem. I haven't noticed any problems with strain on the car battery either. I love the warranty as well. Five stars!" - Amanda Fox
gadgets
About the author
Detroit-born Buddy Brown is a 80s hair metal fan who loves cars, games, and sports. When he's not drinking PBR while listening to Downtown Brown, he's playing Grand Theft Auto or working on his El Camino.
Reader insights
Be the first to share your insights about this piece.
Add your insights