Best Portable Chargers to Charge Your Gadgets
Want a charger on the go? Check out a few of the best portable chargers for your cell phones or tablet.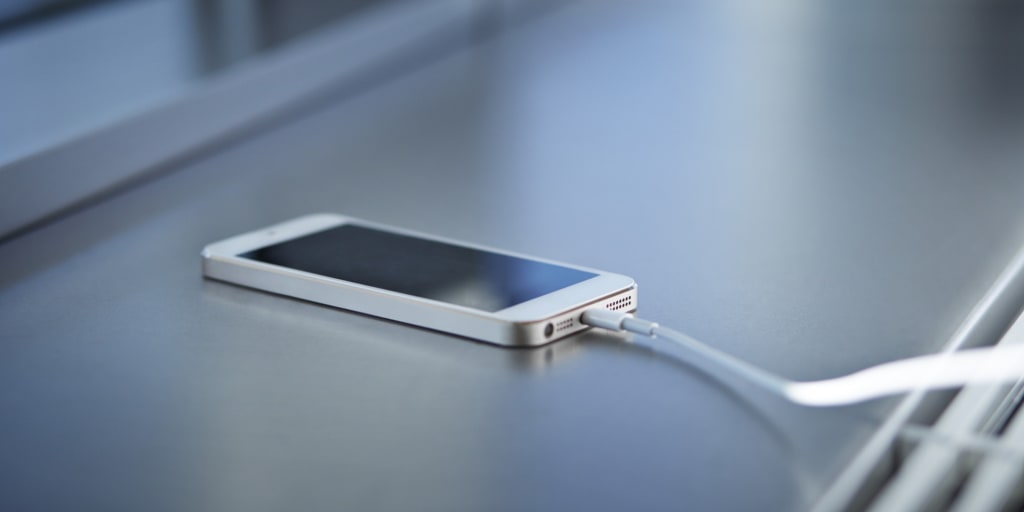 Many of us are always on the road, either running to work, running errands, or even traveling on road trips. And most of the time, my phone in running on low battery or my iPad is on five percent right when I'm about to present in class. Overall, my tech devices are almost always on the edge of death when no outlet is available, or I forgot to bring a charger. Don't go through what I did, use portable charger.
It's the 21st century, we all should be using portable chargers — they're game changing! If your phone is on low battery right when you're about to head out to the airport, use your portable charger to fuel your phone. What about that big presentation at work today? Don't let your iPad die in the midst of giving a really important presentation to your boss, charge it with a portable charger. We all should be taking advantage of this invention more often. So, don't let your tech equipment die on you anymore, consider getting your hands on any of the best portable chargers.
We all want a 3-in-1 charger, right? If you didn't know one existed, now you do! But this is seriously one of the coolest portable chargers out there because not only can you charge on the go, but other people can charge their iPads/phones from the same source, too. Unless you don't want to share (like me).
This charger includes a 10,000mAh power bank with dual USB ports for emergency backup power. So, you can charge two mobile devices at the same time with the same charging speed.
For a more simple charger from the list of best portable chargers, Anker's battery power supplier is a great choice if you want to easily store your charger. Rather than carrying a large charger, consider this slim and smooth charger that can be stashed away in your pocket, backpack, purse, etc.
This lipstick-sized portable charger is actually extremely powerful and can charge your phone to its fullest while you're on the go. The full battery capacity for this charger is about two hours of straight charging. It's designed with high quality Panasonic cells and microchips to keep you and your devices safe from any accidents.
Instead of connecting your phone to a separate portable charger, how about your case is the charger? This portable charging case is not only really handy but also one of the best portable chargers you can buy for yourself. Rather than having to carry around two separate devices, consider carrying one — your phone.
This case is meant for Galaxy S6/Android OS 6.0. What's great about this is that the case protects your phone all the while charging it. Don't be fooled this case is very powerful and can fully charge your phone.
If both your phone and tablet are low on battery, charge the both of them at the same time with the dual portable charger by Insten. It can charge both iPhone and Galaxy phones, as well as your iPad.
The dual charger can fully charge the iPhone 6 four times in one battery life. It also allows you to charge your smart gadgets at a high speed compared to most portable chargers.
You've seen the double charger and even the phone case charger. But what's also among the best portable chargers? The portable keychain charger! Instead of stuffing a large charger in your backpack, suitcase, or purse, how about just hooking the portable charger to the ring of your house key?
This lightweight and simple design is perfect for slipping into your pocket or connecting to your car keys with the tassel. It ensures maximum mobility so you can use it almost anywhere you go. This portable charger can charge any USB-powered devices from Apple to Samsung. It even lasts for over 500 charge cycles and includes protection against excess currents.
Sometimes, using cables to connect your mobile device with the portable charger can easily tangle, tear, or just become a clustered mess. Consider this charger by Xit Group — it's like a Swiss Army knife, but with charging cables.
This portable universal backup battery charger is designed for storing effortlessly with its ability to tuck away the cords. It also features LED power indicators for checking the remaining charge capacity. There's also a built-in USB and Micro USB cable and the charger fits the majority of mobile devices.
Just like the charging case for the Galaxy and Android phones, this specific case charger fits ideally for the iPhone 7 Plus only. Instead of carrying around a portable charger, if you have the iPhone 7 Plus, think about getting your hands on one of the best portable chargers.
The case features a smooth, lightweight, and very durable design perfect for on the go. It's rechargeable, of course, so you can continuously use the case whenever you want.
Now this certainly deserves to be on the list of best portable chargers to buy ASAP. X-DRAGON's solar power portable charger... it recharges with sunlight! It can charge smartphones such as the iPhone 7, Samsung Galaxy S7, and the iPad mini much faster than most portable chargers.
Rather than constantly recharging your portable charger, simply face the solar panels towards direct sunlight. Even though it features solar panels, it won't recharge as fast as recharging through electricity. However, this charger does give you two options, you can recharge it with sunlight or electricity.
ROMOSS' portable charger is a smooth, lightweight charger that can charge both your iPhone and iPad at the same fast speed. You can also easily store this away in almost any pocket in your bag.
The charger is guaranteed to safely charge your tech devices. You can charge almost anything like the Samsung Galaxy Tab, Android Smartphones, Apple devices, Bluetooth speakers/headsets, and much more.
X-DRAGON creates some of the best portable chargers you can get your hands on. Even though this charger is practically the size of your smartphone, it's packed with a lot of fuel to fully charge your smartphone or tablet.
Due to its width, the slimness of the charger can be stored away in your backpack or purse in a breeze. And as a plus, it's made out of an anti-scratch Aluminum alloy body treatment that protects your portable charger from getting its surface damaged in any way.
Reader insights
Be the first to share your insights about this piece.
Add your insights