Buyer's Guide
Smart Gadgets You Didn't Know Existed
Love to gadget shop? We can't blame you. Check out these delightfully obscure smart gadgets you didn't know existed currently on the market.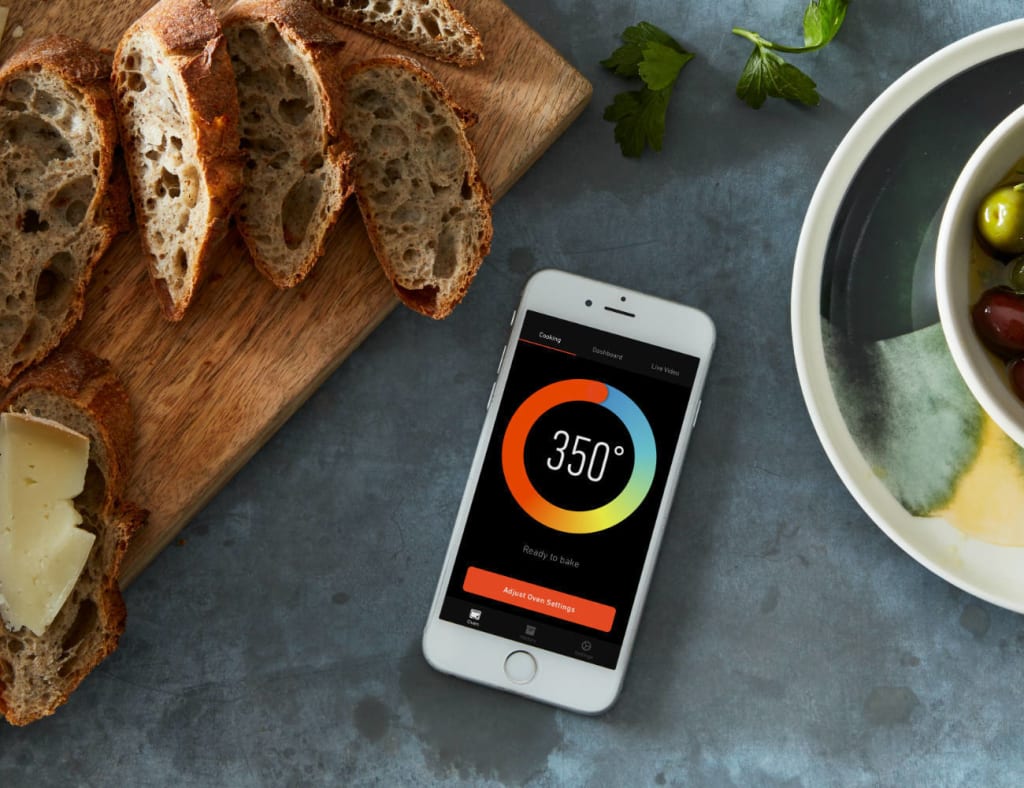 Gadgets are cool, and that's why there are so many out there on the market. There are gadgets that allow you to write in zero gravity, gadgets that allow you to read books in the dark, as well as plenty of trending fitness gadgets on Amazon, too.
We are always buying gadgets. We buy big ones, little ones, expensive ones, and even gadgets under $20. We live in a gadget and gizmo society — and to a point, that makes us all gadget people. Most of us think we've seen every gizmo and gadget out there, but that's not true.
We're willing to bet we found some smart gadgets you didn't know existed, such as the ones below.
This magnetic wireless car charger is your new favorite travel buddy — as long as you have a Qi-enabled device. It works as both a phone mount and a phone charger, which means you get more juice, less need to plug stuff into your cigarette lighter, and a fully charged phone every day.
You might be surprised finding out about this category of smart gadgets you didn't know existed. However, they're rapidly gaining popularity. It wouldn't be too farfetched to think that, in the near future, it may end up being one of the more popular travel accessories for cell phones.
In most of the best sci-fi films you'll watch, cars have holographic displays that can be seen on windshields. One of the coolest gadgets you didn't know existed actually makes that possible, and turns your car into something you'd expect to see in Johnny Mnemonic.
All you have to do is install this on your dashboard, and you'll be able to see all the major stats for your car displayed on your windshield while you drive. Cool? Absolutely. It's one of the coolest car mods we've ever seen.
Ever notice how many superheroes and action heroes seem to have smart communication devices they have pinned to their necks or watches? The future is now, and one of the smart gadgets you didn't know existed are wearable communication devices.
These pins have unlimited range and work via your smartphone to keep everyone wearing them in the loop. No range is too wide, because these are internet-powered wearable walkie-talkies. (Dr. Venture would be proud.)
Ever wonder what it really means to walk a mile in someone's shoes? These smart insoles by Digitsole will be able to tell you. All you have to do to get hyper-accurate fitness stats sent to your phone is slip these in the soles of your shoes and take a walk.
The app associated with this product also works as a talking coach, so you might be able to save money on trainers. Considering how popular fitness trackers are, these smart gadgets you didn't know existed were bound to happen sooner or later.
Worried about your health? Want to make sure your kiddo's getting better? Kinsa has you covered with the world's first digital thermometer that also falls squarely into the category of smart gadgets you didn't know existed.
This thermometer tracks your temperature, sends it to your phone, and also keeps records of how people have been feeling via its app. So, it's a lot like having a digital nurse at your side. This is one of the coolest Product Hunt gadgets you can buy involving your own health — so why not get it?
Finally! One of the smart gadgets you didn't know existed can help you become a better cook. The Intelligent Oven, by June, will help you cook better food, ensure it doesn't burn, and is also compact enough to fit on a standard counter.
Thankfully, this Intelligent Oven won't tell you that your cooking sucks. So, your dignity will remain intact — as will your guests' appetite.
One of the sorta-smart gadgets you didn't know existed would make most people turn green with envy. This high-definition projector allows you to broadcast whatever's on your smartphone in a pinch, and can turn your home into your own home theater.
That being said, this home theater-making gadget is incredibly portable. In fact, it can fit in your pocket. Did we mention it's relatively cheap, too? The future is, indeed, here.
gadgets