Google (Android) Vs. Apple (iOS)
(Written in 2015)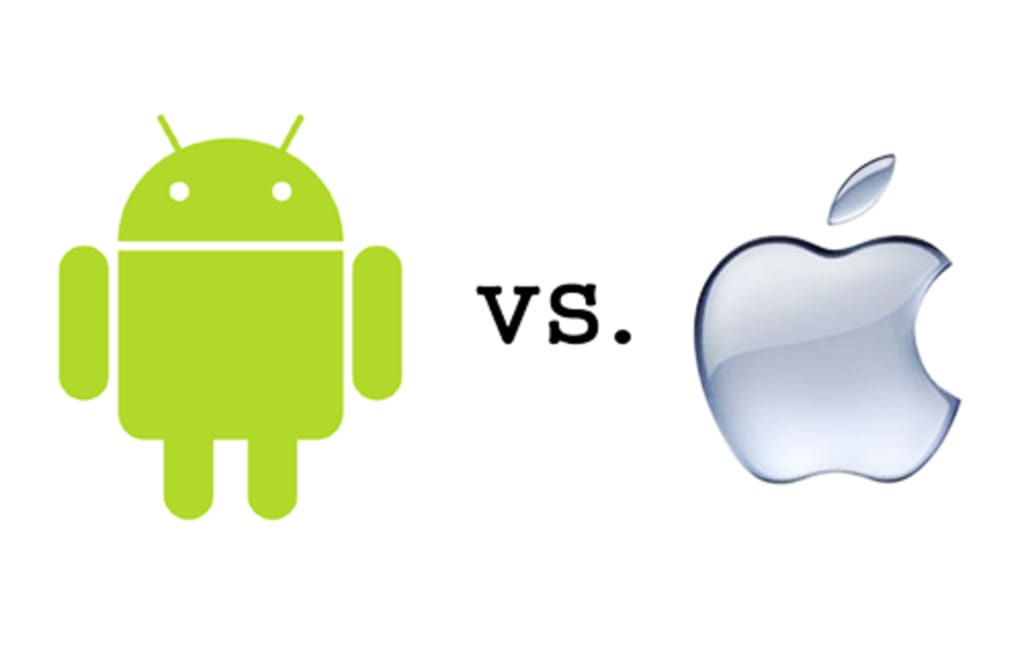 One of the most controversial topics in today's technological world, but two of the most amazing mobile operating systems that run on most phones you encounter. One focuses on creativity and fun, while the other focuses on security and simplicity. But, it really depends on the person. Let me give you my opinion on both, from past and present experiences.
Android, my current operating system on my LG G4, is an amazing software that runs buttery smooth. I have the second latest software, which is Android Lollipop (5.1 to be exact), and I have no complaints about it. Android's strategy, in my opinion, is to give you a phone and say "do whatever you want with it."
You really can do anything you want, from changing the animation speed from the "Developer Options" menu in the Phone Settings, to adding widgets to your home screen, to rooting it (Android's version of "jail breaking") and completely manipulating the phone to the way YOU want it to run and perform. Let's not forget the ever-expanding Google Play Store, which is currently the app store with the most apps (1.6 million vs Apple's 1.5 million, according to PhoneArena.com).
Google/Android phones have so much variety, that it's so fun to choose which phone you want to stick with for next 2 years, more or less. From Samsung (most prominent), LG (most original), Motorola (most raw Android experience), to HTC (first to use the Android system), it's a never ending, fun experience.
BONUS: My G4 has one of the best cameras a phone can have right now. A 16-megapixel rear camera with Optical Image Stabilizer and an 8-megapixel front camera (best "selfie" camera).
Apple, on the other hand, is the complete opposite of Google. In my opinion, its main focus is to provide security and a simple user interface. But, where's the fun in that? Apple's strategy is to basically give you a phone and say "here's what you've got to deal with for the next 2 years, more or less." The security of Apple's iOS is "top-notch", but people quickly find ways to jailbreak it, which shows that Apple is too strict in terms of how people can use their iPhones.
People want more control over their iPhones, but why struggle with finding a way to jailbreak it, when you can just switch to Android and have almost complete control of your phone? In addition, as a year goes by, iPhones tend to get slower and malfunction, and that's where Apple's evil plan steps in. They purposely make the phones run slower and slower after a year because they know they'll make a new iPhone that same year the phone runs slow.
So, they want you to give your current iPhone up, and switch to the "new" iPhone, which is really not new. All they really do is update the iOS, add a new feature, smarten up Siri, and other miscellaneous things we don't use and call it new. Why do that, when just a software update can do all of that, and then some?
The only good thing about iPhones is that they're quick to get new software updates, which always turns out to be excessively buggy, which then requires another update, to better their security which, again, seems pointless if iPhone users want to jail break, and they're the first to get app updates. Their emojis are also cool, but Android has a more refreshing and fun look with theirs. The bad thing is that the camera is not as good as it is anticipated to be, and you can't remove the battery, which is another Apple mischief to steal more of your money.
This was all from my experiences with both phones, and complaints of many iPhone users that I see on my Facebook, Instagram, and from my family. Hope you enjoyed this article.
Reader insights
Be the first to share your insights about this piece.
Add your insights