Best Apps for First-Time Investors
No matter what your age may be, discovering the berth of finance options and market commodities across investment platforms is possible for anyone with these apps for first-time investors.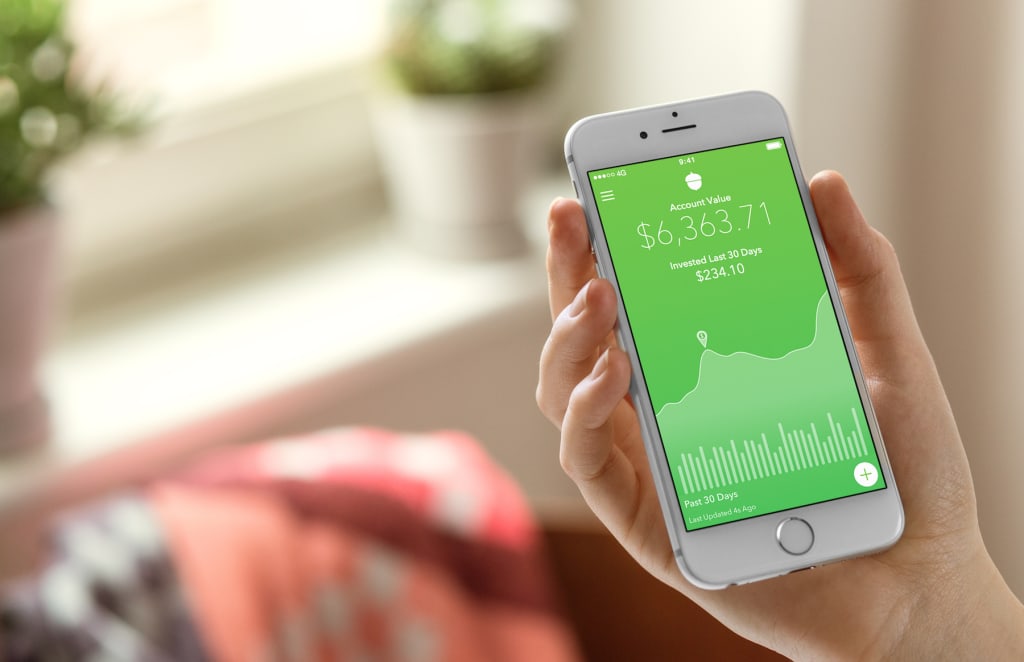 Two of which serving as among the best online brokers for stock trading in 2018 (Robinhood and Motif), the following apps have initiated a new era of stock trading and investing, as a whole. Linking brokerage accounts, accessing retirement options, micro investing and far more is all acquirable through the use of the following apps. Especially for beginning investors, these platforms make it easy for you to track balances with bank account connectivity, plan for the future in 401k options, and to simply optimize your overall portfolio, plus loads of other investing decisions are opened, which can almost become daunting in their scope (which is why most of them do the investing for you, a sigh of relief for brand new investors).
That's why the brilliant minds of Trader are here to help. While we may be open 24/7 for unlimited supplies of reading material and content, unfortunately we can't always be there to answer every question. In comes none other than the best apps for first-time investors. Don't sweat a thing, investment decisions can get taxing and complicated. Before leaping into the fog of investments, stock and ETFs, one should memorize the most dangerous investments you can make, so as to curtail mistakes and failures, even when they're bound to happen in any case. At least you have a plethora of apps, with even more in the form of valuable options, to choose from in understanding the broad world of investing.
The way to look at Acorns is like having a coin counter in your back pocket. The typically neglected spare change hidden within your everyday debt and credit transactions is used by Acorn to invest securely (and, relatively inexpensively, too).
It's one of few quality investing apps that allows access to a wide swath of features, like Found Money, One-Time Investments, Referrals, Recurring Investments, among others. For only a dollar a month, Acorns allows you to freely transfer funds and trade securities, as well as undergo a host of different stock market options. The platform utilizes a highly diverse set of portfolios, pitting it among must-have apps for first-time investors.
Starting fee is, like many on this list, $1—but don't let this confuse you. WiseBanyan wants to be completely different than the current deluge of distrustful online financial advisors by maintaining a policy of risk tolerance, and keeping their app open for all to use.
Their sophisticated and complex group of staff will go over everything from your investment history, to your designated options while designing it all for you across various portfolios. With slogans like "Free Your Money" and "The world's first free financial advisor," it's safe to say they're among the most recommended apps for first-time investors.
As if literally taking notes from the book of Sir Robin of Locksley himself, Robinhood offers free, non-commission trades connected straight with your portfolio and other accounts. You can start today, as easily as downloading the platform, creating an account and then adding your bank account. It's that simple!
There's also Robinhood Gold, too, which gives you deeper access, better returns, and much more in the form of privileges. This is the bulk of Robinhood's revenue. Aside from being named after a legendary folklorish character, the app's company isn't a big-time bank or monopoly. They're a lower form of operation that doesn't seek the necessity of higher ticketed options, or massive financial plays, so you're free to surf the investment world without too much concern for higher risks.
Using Stash and their profile system of sorting and routing users for more suitable investing selections is made expressly more simple to navigate, since all you'll need to invest is a measly $5! For one of the best apps for first-time investors, that's a steal and the rewards keep on coming.
Though the first month may be free, the price for every month after for any Invest accounts is $1, while Retire accounts are $2. After your account makes $5,000, Stash will then adjust the fee to 0.25 percent per year. The profile interface adds a sort of social media quality to investing, and maintains a sophisticated system that looks into any variables, such as managed risk, performance history, and low fees; Stash works to bring you a specified basket of helpful content, that's also educational.
There's loads of special features built into Motif, but the fact that they work with a host of leading global institutions, like Goldman Sachs, J.P. Morgan, and US Bank, for some, is enough to prove it's a platform that belongs among the most trusted apps for first-time investors.
Motif follows one simple premise: less risky trends most commonly surrounding technology. They call these "thematic trends," and posit ways you, or they can optimize your portfolios through automated impact investing, IPO access, and a dynamic trading platform that is, in of itself, a trendsetter among finance based platforms.
Along with being among the best apps to help you manage your stocks, Wealthfront also has a multitude of investment options to choose from before you simply transfer or check funds in a worried fit. Sort of like WiseBanyan, this app serves as a financial advisor and investment coach.
Wealthfront is among the best apps for first-time investors, because it opens up a variety of routes for beginners to feel out and choose as they grow acquainted with the technology, which is remarkably simple to use. At their core, this is a platform that intends on reducing three features in finance: risk, taxes and fees. This is highly ambitious, but you can see for yourself today when you start investing immediately, feeling suddenly in total control of where your money is headed on Wealthsimple.
Written in its name, Betterment aims to bring about a brighter and more modern approach to online investing. Their complex formula uses vast variables, such as automated rebalancing, low fees, diversification, and much more, for which the company says, "can help generate 2.66 percent higher returns than the typical DIY investor."
Betterment envisions itself as a lifestyle financing advisor and a complex system for stocks analysis, but it's hard to see where it can go in the future. Most obviously, the bulk of their revenue will come from 401k advisory and retirement portfolios, but that doesn't mean anything negative at all. In fact, that's really good, because it pits a vastly untouched piece in a variety of investment niches at your fingertips.
On the outside it may look like a scam, or to even fewer it can have the appearance of a video game; but I can assure you that Stock Trader Pro, a sort of spinoff and, more or less, upgrade of Ticker, is one of the best apps for first-time investors. The platform works for you, like any financial advisor would, in optimizing returns as much as possible.
The company boasts the possibilities in generating up to two times, sometimes even five times more profit than other stock trading platforms. They also consider their interface as a comprehensive investing guide that brings real time signals, chat rooms, and latest picks from some of the best stock market picks you'll find on an app.
As far as wealth management apps go, SigFig remains on top. It's not only among the most quality apps for first-time investors, but is extremely beneficial for tailoring your own goals and boosting your investments with their automated portfolios and free analyses. Their investment tracking feature is also superior among most other stock investment apps.
With around 800,000 domestic users already using SigFig regularly, it's assumed their making a bit of headway in financial sectors. Similar to their rivals and most of the industry, their payment plan is a yearly 0.25 percent fee and they promise they will manage your funds for free for the first $10,000.
Eye catching, simple yet extremely sophisticated, and optimized for modern day use, Wealthsimple is unlike any other on this list, though that doesn't mean it's not an addition to the best apps for first-time traders. As they say it themselves:
"In just 5 minutes, we build you a personal portfolio and put your money to work like the world's smartest investors."
Wealthsimple doesn't simply "keep an eye" on all your investments and net worth, the platform also uses your funds with careful, intuitive, and highly immersive features that range in a number of different concepts. Reviewers have raved about the app, calling it a superb and necessary tool for leading investment strategies.
This is one of the few investing apps that is guided by your own personal financial goals. While others will guide and manage as best as they see fit, Personal Capital uses a completely different approach by linking your investment decisions with real life goals like major pinpoints upholding the system.
Personal Capital is among award winning apps for first-time investors, having well over a million users already and continues to grow. Their features are some of the best in the business, like their Personal Account Dashboard that allows you to track your net worth, plus the Retirement Planner, which not only answers valuable and otherwise unanswerable questions on future stock plays, but also what to expect in 401k investments. It's not called "Personal" Capital for nothing.
About the Creator
Thinking in nodes of progress, futurism, science, culture, and existence. I experience life in a number of ways, pertaining to mathematical concepts mixed with rich flavors of art.
Reader insights
Be the first to share your insights about this piece.
Add your insights