10 Surprising Ways to Save Money on Car Insurance
If you're looking to save money on car insurance (of course you are), you'll want to try these nifty strategies to increase your wallet and decrease your stress.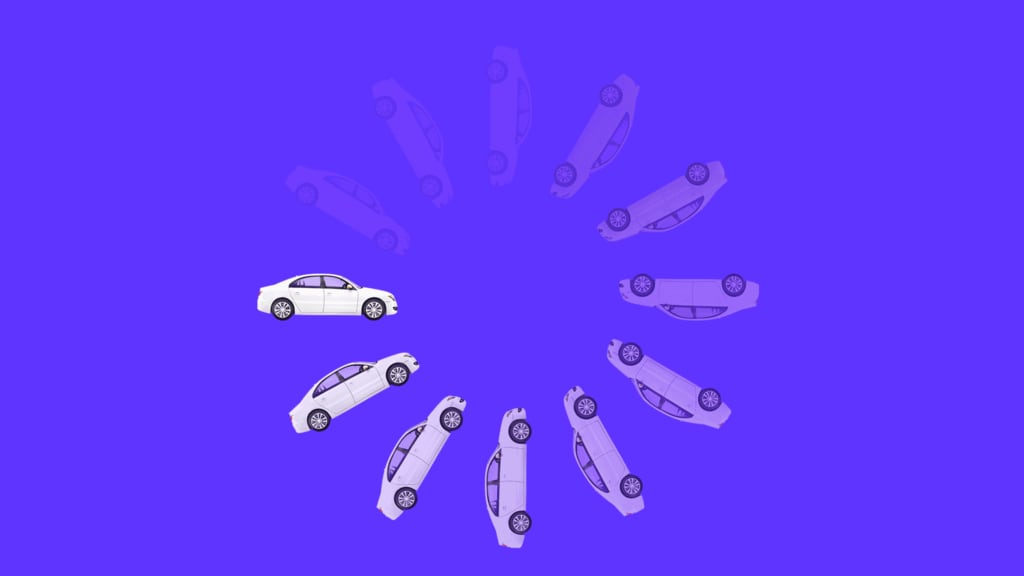 Illustration: Lazaro Gamio
If you want to save money on car insurance, there are many inventive strategies to do so that you might not have considered in your past research. Of course, the best ways to save are obvious: Keep a clean driving record, keep those credit scores high, and your insurance costs will benefit from your good behavior. But sometimes, well, life happens, and we get into wrecks or we accrue a little debt. We still need to find ways to save money on auto insurance just like anyone else. The key is to think outside the box and widen your research. Just know that there are some things you should understand about car insurance before we jump into the savings.
The first and most obvious way to save money on car insurance is to always get multiple insurance quotes. Every insurance company offers different insurance discounts. Whether you're a veteran, student, retiree, or just a normal citizen in need of a good deal, there are probably auto insurance companies that will offer discounts to you of some sort. You'll want to compare many different quotes in order to get the lowest auto insurance premiums possible.
Another clever way to save money on your car insurance is to mention your low-risk occupation. This may or may not work, but it is worth a try. Some insurance companies follow trends in occupations that seem to be more at risk for accidents on the road versus occupations that are a lower risk. These insurers offer discounts for low-risk occupations, that which include jobs like accountants, pilots, nurses and first responders, scientists, teachers, and artists.
Etching your VIN number into your car window does not literally mean to carve your VIN into your window yourself. However, by displaying your VIN number in your window, you can save some money on car insurance because this is known to prevent car theft. The more information that is displayed on the outside of the car for others to see, the less likely a thief will want to steal this car since others can more easily track it down later on. You'll need to get it permanently engraved, so that the VIN cannot be removed from the window. There are kits on Amazon to do this, or you can always just take your care to a shop. (Yeah, maybe let's leave this one to the professionals...)
If you explain to your insurance company that you do not drive a lot, you may be able to save money on car insurance. You may have to give proof of this to your insurance company, but your insurance rates will be much lower this way. Companies offer this for less frequent drivers, as there's a less likely chance for you to get in a wreck if you are not on the road each day in and day out.
Taking a defensive driving course can be an excellent way to save money on car insurance. This shows your insurance company that you're trying to break any bad driving habits you may have or that may have been put on your record through fender benders or a speeding ticket. One wreck can instantly give you a higher deductible in some cases, so using this as a way to ask for forgiveness may just work.
Another option if you don't drive a lot is to consider usage-based insurance where you only pay for insurance for the miles that you drive. This can end up being much cheaper when you don't go anywhere because you'll pay a much smaller base rate, and then pay per mile after that. You can choose your coverage options—and that's how they will determine your base rate and cents per mile.
Finding insurance discounts can take a lot of searching, but it's important if you want to save money on car insurance and find the lowest rate out there. Not only will you need to compare quotes, but there are hidden discounts everywhere. It all depends on your lifestyle, your occupation, your driving record, and so much more. Do your research and find each and every penny you can save. The same way you look for deductions in your taxes, do this with your insurance discounts.
Changing the way you pay for your insurance may effectively save you money on car insurance. Instead of paying in smaller increments each month, it may be beneficial to pay in larger lump sums quarterly. Talk to your insurance and see what their options are. You'll see this same method work in retail products; when you buy or pay for things in bulk, you usually get them at a discounted price.
Moving to a different state, though a huge leap just to save money on car insurance, can make a big difference in your insurance premiums. This is because some states are more dangerous to drive in, be it due to the road conditions, population sizes, or the types of drivers. I can't speak to how to save money on car insurance in the UK, but it's obvious that New York City is going to much more dangerous to drive in than rural Kansas. However, your entire life will also be different, so that needs to be considered before up and moving just because of a car bill being too big.
Because of how important our environment is and just how necessary it is for us to reduce our greenhouse gas emissions, driving a hybrid can save you money on car insurance because companies may applaud you for doing your part to help. Whether it saves you money or not, you should consider driving hybrid or getting an electric car because it can also save you money long-term outside of your insurance! (And it doesn't hurt to save the planet. Just saying.)
We all want to save money on car insurance (that's no secret), but many of us aren't aware of these more inventive strategies to do so. Try these tips, among other smart ways to reduce your car insurance premium, and you just might get luckier than most. More money in your pocket is always a reason to celebrate!