Best Car Maintenance Apps
Want to make sure your car's running smoothly? Download the best car maintenance apps to make your upkeep easier than ever.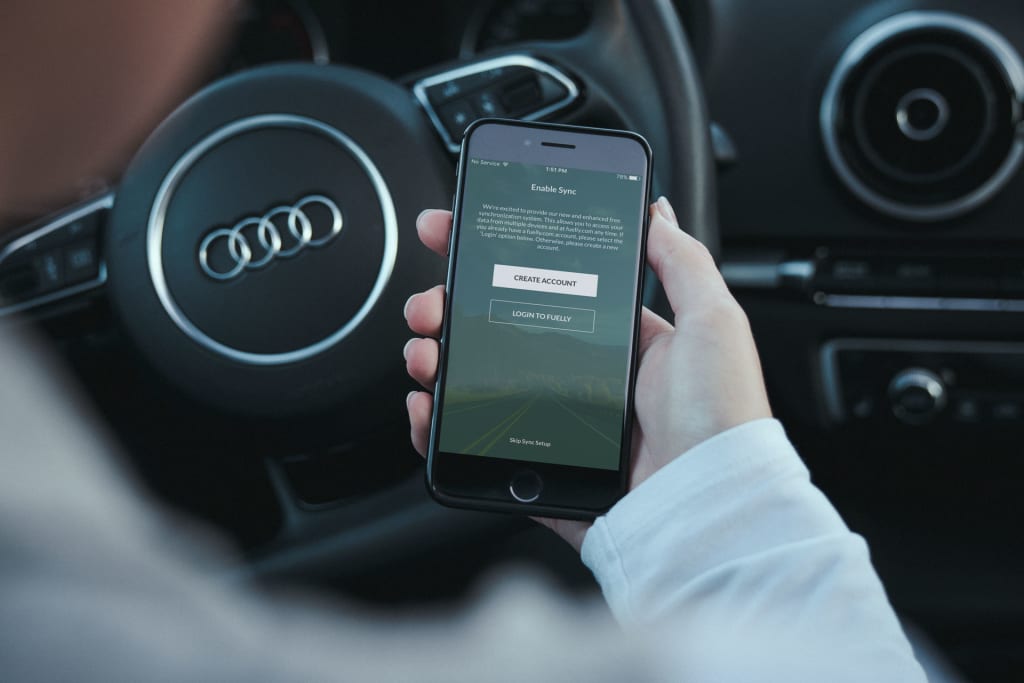 Maintaining your car isn't easy, especially when you're in a busy, crazy world with an equally crazy work schedule. It only takes a little bit of time every month — or even every couple of months — to maintain your car with the right oil changes and tweaks.
However, that small amount of time can make a huge difference in how your car runs. Regular maintenance, after all, is one of the most obvious ways to make your car last longer. Bad habits can damage your car, too, and trust us when we say that forgetting maintenance is a very bad habit.
Sometimes, you need a reminder to change that oil, rotate those tires, or even just top off the fluid in your windshield wiper tank. If you want help keeping your car ship-shape, then check out the best car maintenance apps on the market right now.
If you're like most people out there, you feel a bit of pain whenever you're at the pump. Gas is expensive, and it's getting pricier every single day. Gas Cubby is one of the best car maintenance apps for iPhone users who want to track their gas mileage and fuel efficiency.
Along with tracking gas mileage, you also get the option of having Gas Cubby remind you when you need an oil change, tire inflation, and more. So, it's basically one of the top maintenance apps for people who just want a full go-to center.
Hate getting price gouged at the garage? It's sad to say, but there are a lot of people out there who lie to women about repairs — and lie to anyone who they believe will be a "good mark" for upsells.
Openbay is one of the best car maintenance apps on the market for iPhone users, primarily because it takes the guesswork out of repairs. All you have to do is type in the service you want, and see what different shops will do it.
Along with low quotes, you get easy booking options, too. All services are also backed by the Openbay guarantee, which adds a little more peace of mind when dealing with your car. Best of all, it's available on both Android and iPhones, so you know you get covered regardless of OS.
AutoCare is one of the best car maintenance apps on both iPhone and Android systems, primarily because it tracks every little detail that needs to be worked over in your car.
This is one of those apps that is just plain awesome for a number of reasons. It tells you what needs to be worked on, what needs to be checked, how your fuel efficiency is working, and even tracks your maintenance expenses.
Car maintenance has never been easier.
Fuelly, which designed the smash-hit maintenance app Gas Cubby, also has a "lite" version of the app called Gas Tracker. Gas Tracker, as the name suggests, is all about tracking how much gas is expended when you drive — and even allows you to figure out how your driving habits affect your gas mileage.
Want a good reminder to drive slow? Download Gas Tracker, and watch as your driving habits change and your pump prices slowly start to dip.
One of the best car maintenance apps for repair seekers and people who actually do repairs is Bitkar. This app goes above and beyond what Openbay does. This app allows you to get a bit DIY with vehicular maintenance by giving you the tools to determine cost prices, diagnose problems, and even buy your own auto parts.
Simply put, Bitkar takes a lot of the guesswork out of car maintenance. I think we can all enjoy that, considering how complex car design and repair can be.
Vehicle Logbook takes the classic (and smart) practice of logging all the upkeep, repairs, and goodies in an easy-to-follow way, even allowing you to export and sync your logs with Dropbox.
Logbook allows you to keep your driver's license details, license plate number, insurance, car engine stats, and other important details on your phone. So, if you ever end up needing them while talking to mechanics, a quick and open app will make it happen.
If you want to make sure that you have all your car's information in one place, Vehicle Logbook is the pinnacle of the best car maintenance apps on the market. Best of all, it's for both Apple and Android phones, too.
If you're looking for an app that will seriously allow you to figure out how pricey your car really is, or if mass transit would be the cheaper option, then look no further than Car Xpenses Lite. This is one of the best car maintenance apps to track every expense that your car may need.
You might be surprised to find out how much you spend keeping up that car. You might not be. Either way, it's a good idea to know how much you need to put aside to ensure that you stay on the road.
gadgets
About the author
Cato Conroy is a Manhattan-based writer who yearns for a better world. He loves to write about politics, news reports, and interesting innovations that will impact the way we live.
Reader insights
Be the first to share your insights about this piece.
Add your insights