10 Best Car Alarm Systems You Need to Buy
Want to always keep your car safe from any intruders? Get your hands on any of the best car alarm systems that will protect your car from theft.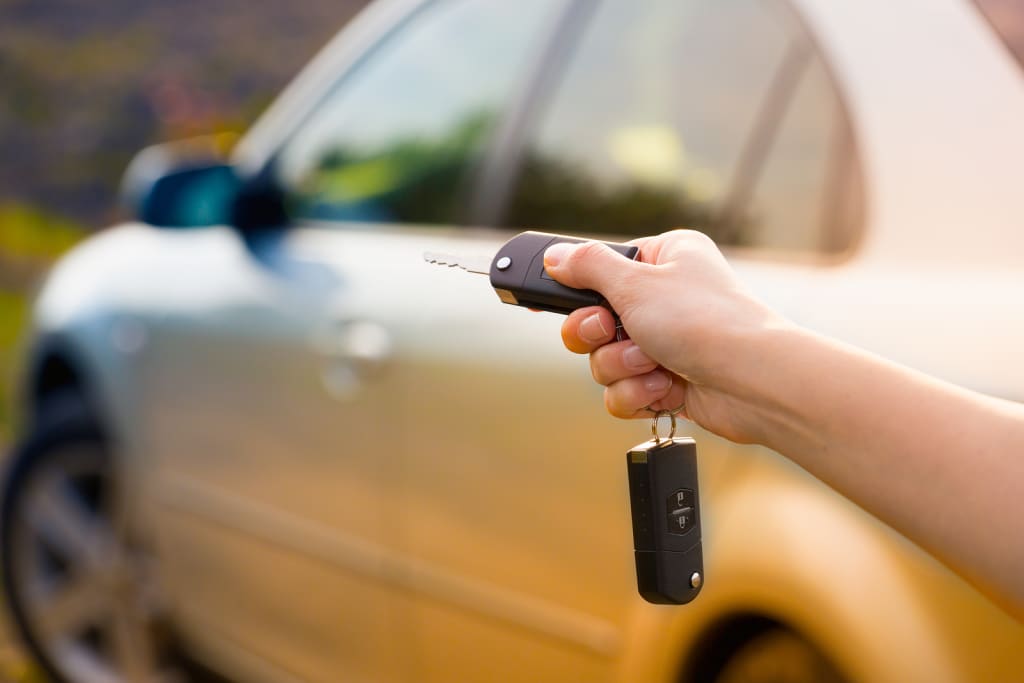 Our homes shouldn't be the only ones with good security systems. After installing a tough security system in my house, I decided to get a security alarm system for my car. I know someone who didn't have a good alarm system installed in their car and it was stolen. Once I heard about this, I immediately started looking for a durable car alarm system. I wanted one that's sensitive and the alarm would go off even if someone tried to open one of the doors.
After researching the different types of car alarm systems, I came across a large variety that all work for any car. They're all really easy to install into your car, too. If you get your hands on any of these great alarm systems, you're guaranteed ultimate protection over your car from any theft.
This car alarm system allows you to add a two-way confirmation to your RSG6 series remote start system. It comes with a two-way LED remote and a one-way remote for easy operation that you can use from a distance up to 3,000 feet. It features Super Heterodyne Plus which ensures a reliable signal every time.
It extends range and minimizes interference from the outside. The system lets you know when the lock, unlock, trunk release, and remote start functions are successfully activated. Your car's protection is set when you have the CompuStar installed.
We're all searching for the most modern and up-to-date car alarm systems for the best form of protection. Your car can now be fully secure with Viper's Two-Way Security System. This alarm system is a major leap forward in 21st-century vehicle security. They're slim and sophisticated two-way remote controls that feature a clean industrial design that can comfortably fit in your hands. It enables effortless and intuitive single-handed operation with the Brilliant LEDs that confirm your commands.
You can use the remotes with a one-mile range and the multiple features can help you access the remote with ease. It has features like Silent Mode2 which allows you to turn off the siren and receive notifications on just the remote. When you have this mode on, the vehicle silently alerts you when the alarm has been triggered.
This Viper security system will completely wrap your car in protection with one of their most advanced electronic technologies you can buy today. This system includes great features like the Stinger DoubleGuard shock sensor, Revenger six-tone siren, and Failsafe Starter Kill.
This state-of-the-art system comes with a four-button remote and offers in-demand convenience features like keyless entry, where you don't have the keys on you to get into the car. It's a three-channel security and the keyless entry system can be used up to a 1/4 mile range.
If you have an old car, upgrade it with one of the best car alarm systems to constantly keep your car protected. As a product that will modernize your car like you won't believe, Viper's alarm system will transform your old car with a top-quality car alarm protection that comes with many features like Door, Bonnet, and Boot Protection, Keyless Entry, Engine Immobilization, and much more.
Since this system is an entry level alarm system, it doesn't come with a siren, so you can use the vehicle's original horn for a more simplified installation. You can control it with the remote from up to 1/4 mile away and the Viper remotes are very easy to use.
Are you searching for a car alarm system that's not too complex for you, but also offers the best form of protection that your car needs? Avital's 3100LX 3-Channel Keyless Entry Car Alarm is the perfect alarm system for you then because it still has the basic features, but is easy-access.
The two remotes are super durable and they also feature a keyless entry. You can use the remotes to lock, unlock, release the trunk, and for AUX, as well.
During the winter, we want to start our cars up early so it can heat up before getting inside of it. Entering a freezing cold car in the morning is the worst. Now you don't have to wait for your car to heat up when you have Viper's Entry Level LCD Two-Way Security System installed in your car.
This car alarm system not only fully protects your car, but it allows you to start your engine from up to a quarter mile away and it comes with a four-button LCD remote. The system comes with multiple features like keyless entry and SmartStart compatibility. Warm up your car in the middle of the winters with one of the most reliable car alarm systems you can purchase today.
This intelligent-looking car alarm system has been redesigned with a new metal chrome appearance and feel. It offers a deluxe two-way LCD command confirming five-button transmitter that operates from a 2,500-foot range. It has a convenient 24-hour start mode, cold temperature start mode, illuminated entry mode, and so much more.
This alarm system has a car horn output for additional alarm response, headlight control output, programmable auto lock and unlock, and more. You'll constantly know your car's condition when you're using Prestige's car alarm system. It's also one of the best aftermarket car alarm systems if you car is a bit on the older side.
If you're worried that an alarm system won't be able to work for your specific car, try out uxcell's car alarm system. This universal system is known to work perfectly for almost any car that's out there.
This system comes with LED indicator, remotely lock and unlock your car, can central door lock your car automatically, and more. The remotes are made from a high-quality material that will last you a very long time.
Wouldn't you want to see the actual temperature inside of your car before getting inside of it to see if it's too cold or hot? You can now view how cold the inside of your car is in the middle of the winter with Viper's Two-Way Car Security with Remote Start System. This system's remotes can display the temperature on their large LCD screen that's clear and easy to read. There are five buttons that control 24 functions on each of two cars. It's seen to be the most sophisticated LCD remote that's ever been created. Though, if your car is really getting that hot, maybe you should get one of the products to protect your car from the summer heat.
If anything happens to your car, the Responder LC3 will notify you right away if you are within range and plays the Revenger siren tones from inside of your pocket. When you're nowhere in the range of your car, the LC3 will spell out what happened when you do unlock your doors.
Lastly, many of us are looking for an alarm system that gives off a really loud car alarm when it goes off to scare the intruder and even alert us. Omega's vehicle alarm system is one of the most powerful car alarm systems you can buy because of its loud alarm. This keyless entry system performs lock and unlock tasks without actually having to press the buttons. The power door locks can be controlled from several feet away.
The shock sensor will give off warning chips for minor disturbances, but the alarm will go off if it detects more serious impacts or disturbances. You can also adjust the sensor's sensitivity to reduce false alarms or warnings.