Sydney served four ways for the ultimate tourist experience
Confused about where to go in Sydney? Here are the four ways that give you the ultimate Sydney experience: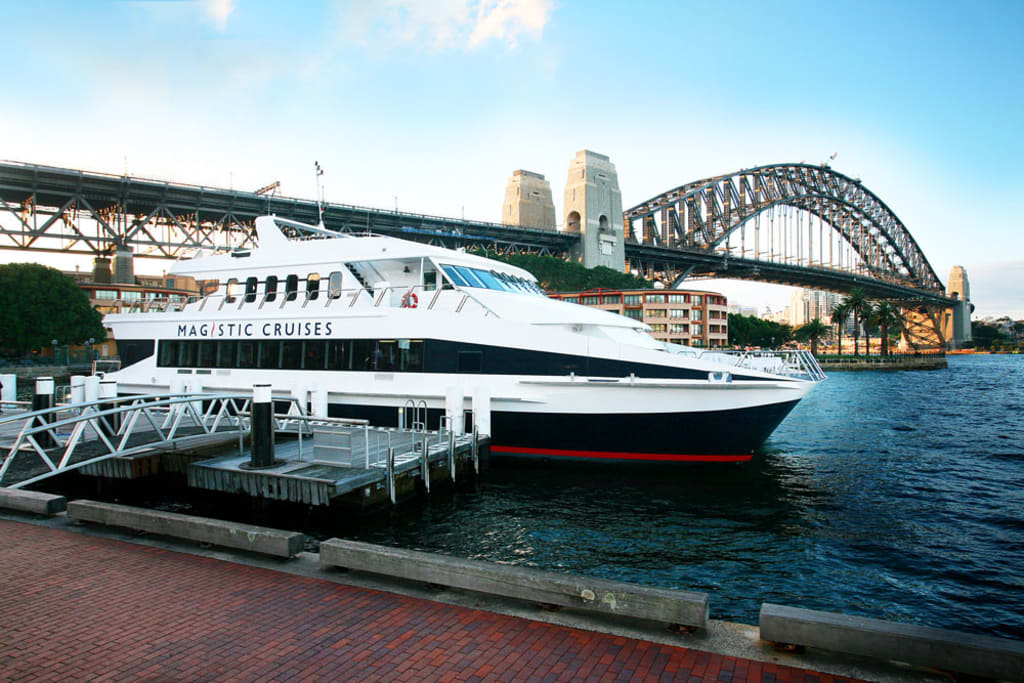 Lunch cruises Sydney
Sydney must be the first location that springs to mind when you decide to travel to Australia because of its extraordinarily different beaches, parks, iconic sites, and flawless city life. Your tour will get off to a great start if you begin in this cosmopolitan city.
Instead, you should think about how you would approach your trip to Sydney because there is so much to do and see there. You are likely to run out of time and miss out on certain opportunities without a strategy.
Four activities that you absolutely must do while visiting the "Emerald City" are included on this blog.
Take a Stroll Around The Rocks
Start exploring Sydney by soaking up a bit of Australian history by taking a stroll around The Rocks. It is said that The Rocks is the birthplace of modern Sydney. The place has been renowned since the first European settlement commenced in 1788. Europeans first set up their house and shop in this area. Explore the area's colonial history and admire its beautiful way of featuring spectacular Sydney Harbour.
The best way to explore The Rocks is on foot, as you meander along cobblestone alleys and down side lanes that lead to marketplaces, museums, and art galleries. Join one of the 1.5-hour The Rocks Walking Tours or I'm Free Tours, which depart from Cadman's Cottage at 6 p.m. Additionally, you can rent bicycles and ride them along the harbourfront.
Eat and Drink While Enjoying a Great View On a Sydney Harbour Cruise
Sydney is renowned for having an exquisite waterfront environment. This part is for you if you want to have the finest time possible while sipping fine wine and dining on the sea while admiring the stunning harbour and its landmarks.
Have a great lunch on one of the best lunch cruises in Sydney along with your loved ones while enjoying the views of alluring Sydney Harbour.
Make the most of your day on one of the well-liked Sydney lunch cruises which take you past all the harbour highlights that includes the Opera House, Fort Denison, the Sydney Harbour Bridge and many more.
Along the route, discover fascinating facts about the major locations, and keep your camera at the ready because there will be numerous photo opportunities.
Feel The Pungent Fragrances At The Royal Botanic Garden
Do you need a break from the city's bustle? Relax at Farm Cove's Royal Botanic Garden Sydney. Stopping by this tranquil oasis, which is closer to the Sydney Opera House, is one of the many relaxing activities to do in the city for no cost if you need to get your fix of nature.
The gardens are Australia's first botanic garden, having opened in 1816. They have themed gardens spread over 30 hectares that include tall trees, palm groves, jungle flora, Oriental gardens, and plenty more varieties of herbs.
Go For a Picnic in Hyde Park
Australia's oldest park is named after London's Hyde Park. Sydney's Hyde Park is a lovely place to picnic and spreads over 16 hectares of open space. It is located in the heart of Sydney and consists of flowers, fountains, sprawling lawns, fig trees, and shady picnic spots.
The Art Deco Anzac War Memorial (1934), located on the park's southern side, pays tribute to its victims, while the bronze Archibald Fountain (1932) remembers Australia's partnership with France during World War I.
It's a great option if you think about a day out with your family and kids.
Final Thoughts
These are the activities that you may easily undertake even on a brief trip. Regardless of whether your trip's budget is crucial, you can still accomplish these things with less money. Since there are plenty of destinations and activities on offer, it might not be easy to find activities that are viable and impactful at the same time. Through this article, you will be able to attain a clear idea of what to do in Sydney. To cut it short, try these four ways for the ultimate Sydney experience.
Reader insights
Be the first to share your insights about this piece.
Add your insights